Ovens & Ranges
Pink Himalayan Rock Salt: Grate to Taste
For your table: A coarse chunk of Himalayan rock salt.
Credit: Reviewed.com / Dave Swanson
Exotic sea salts are all the rage, and we love having these little crystals of unique provenance grace our dining tables. There's even an association of selmeliers committed to "exploring, promoting, and celebrating gourmet finishing salts."
Who knew?
Gourmet salts are typically harvested from shoreline salt pans—most famously fleur de sel, gathered along the coast of Brittany in France. But another kind of salt for the anti-Morton's set is rock salt, most of which is harvested from the Khewra Salt Mine in Pakistan, where a vast prehistoric inland sea evaporated and was eventually consumed by geologic uplift of the Himalayan range.
Rock salt retains little residual moisture, allowing it to melt into moist foods.
These days, pink Himalayan salt is ubiquitous at Costco, Trader Joe's, and other markets where aspiring gourmands can stock up. It's generally sold in crystals—no heavy lifting involved. But at the 2015 International Home + Housewares Show in Chicago, we encountered a charming new product called rivsalt.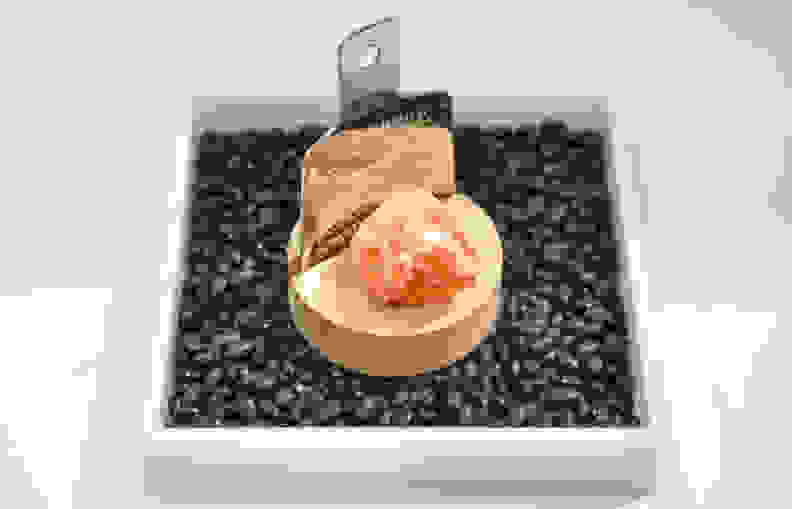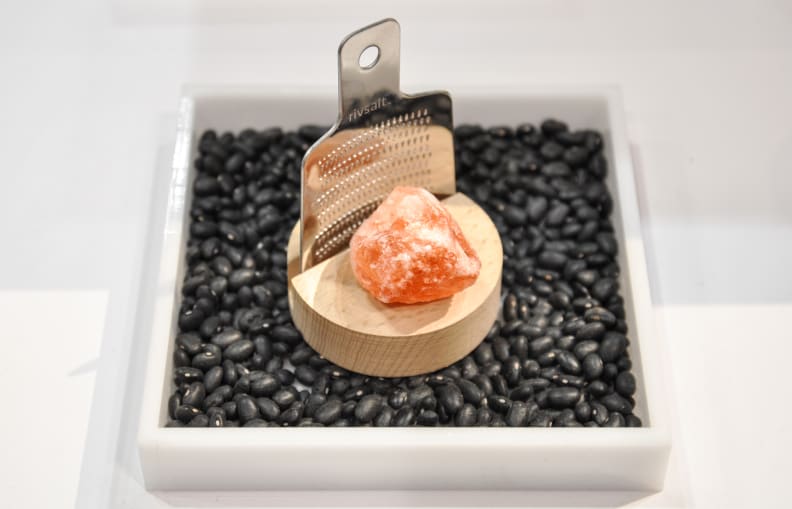 As the story goes, Swedish designer Jens Sandringer was dining at a Japanese restaurant in Shanghai, where he saw the chef seasoning a dish by dusting it with a grate of fine rock salt.
Why go through this special effort? Unlike most table salts, rock salt retains little residual moisture, allowing it to melt into moist foods and minimizing the brusque aftertaste that many processed sodium products leave. Himalayan rock salt has less sodium chloride, making it milder, but it also has more flavor, along with a subtle mineral complexity.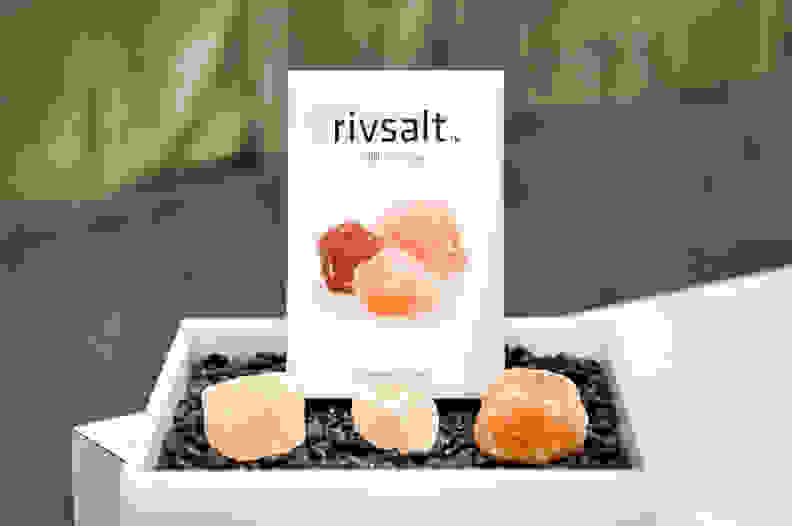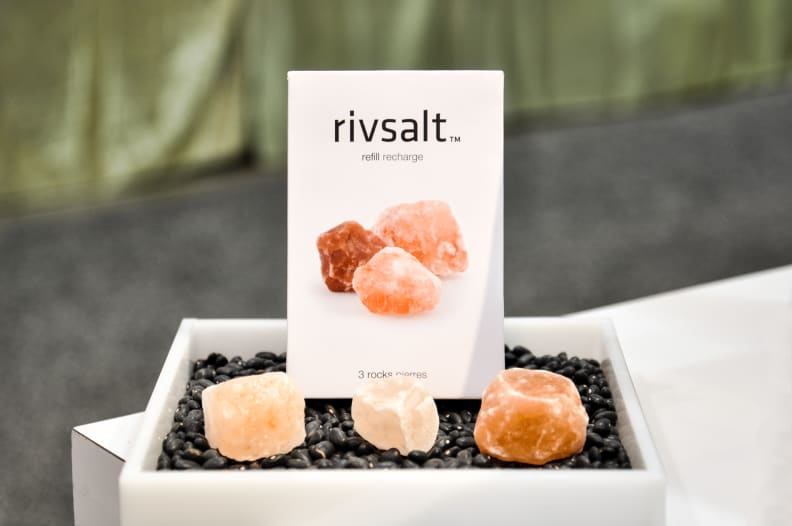 With the instincts of a good designer, Sandringer came up with simple packaging—a 40- to 60-gram chunk of salt, a miniature fine grater made of high-grade Japanese stainless steel, and a stand made from oak—that combine to make an elegant addition to the dinner table. It's also a great gift for the dedicated cooks in your life.
No two shards of salt are the same—some have a pinkish-orange hue, others are almost white or even clear. The set retails for $29.99 and is available in North America through Kikkerland Design. And you might as well order some backup supplies—Kikkerland sells additional chunks of the rock salt in packages of three for $6.
Related Video