Ovens & Ranges
This device is better than the Instant Pot—which is good, because some are melting
Our favorite multi-cooker isn't what you think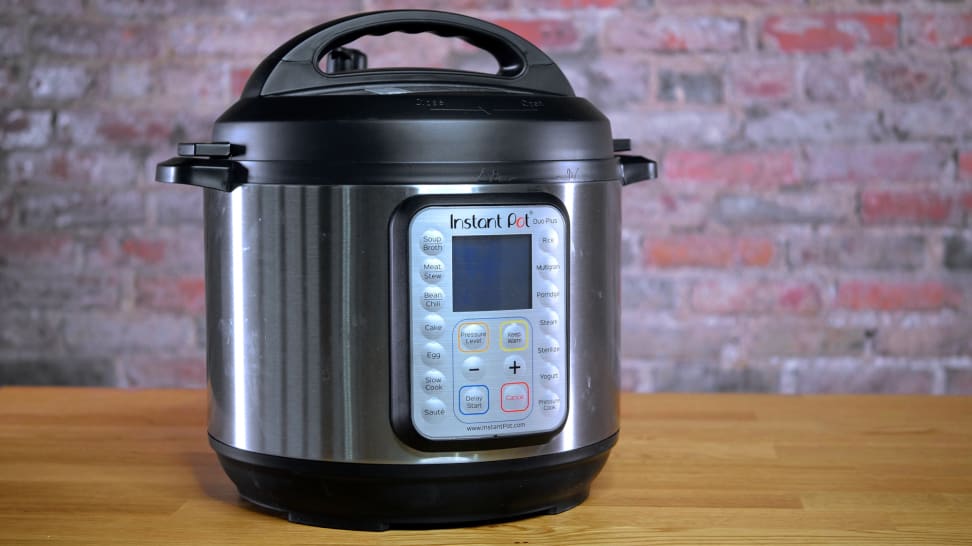 Credit: Reviewed.com / Jackson Ruckar
Some Instant Pots, it turns out, may be experiencing localized melting, and while an official recall has not been announced, the Instant Pot representatives recommended owners to "immediately stop use of the product."
What's the problem?
Reports say the problem is limited to a specific model: the Instant Pot Gem 65 8-in-1. If you happen to own this version, you'll want to check the silver label on the bottom of the cooker.
If the 4-digit batchcode contains 1728, 1730, 1731, 1734, or 1746, you may own of the affected models and should stop using the cooker. You may also want to contact the company.
What about other Instant Pots?
The Instant Pot—a brand of multi-cookers that combine the functions of a slow cooker, rice cooker, pressure cooker, yogurt maker, and more in one unit—has been a runaway success for well over a year now. This latest news, however, may put a damper on some of that enthusiasm.
If you were in the market for a multi-cooker but you're now feeling hesitant, there's no need to worry. Instant Pot is just a brand. They are not another name for what the device is: a 'multi-cooker.' In fact, the company known for it's slow cookers makes the BEST multi-cooker.
This is the multi-cooker you should buy instead
Here at Reviewed, we tested lots of electric multicookers, including several Instant Pots. But our top pick wasn't an Instant Pot. It was the Crock Pot Express Crock Multi-Cooker (available at Amazon for $69.92). We found it more intuitive and easy to clean.
While we still like the Instant Pot models we tested, we recommend the Crock-Pot version. So if this news is making you wary of the kitchen gadget that took over the Internet last year, try our favorite multi-cooker instead. You won't be disappointed.
Related Video: Instant Pot vs. Crock Pot multi-cooker
Up next