Ovens & Ranges
This Farm Harvests Bricks, Not Crops
Connecticut's Stone Farm transforms rubble into something beautiful.

Credit:
If you've been into a coffee shop or art gallery in the past few years, you're probably aware that raw, exposed brick is pretty hip right now. The earthy, rustic look is a perfect companion to organic foods and sensitive-yet-abstract paintings.
Some urban buildings are lucky enough to have bricks right there in the load-bearing walls, but in younger, more suburban areas they have to be imported. Where exactly do those bricks come from? As it turns out, a Connecticut-based company Stone Farm has been reclaiming bricks and turning them into indoor and outdoor surfaces for years.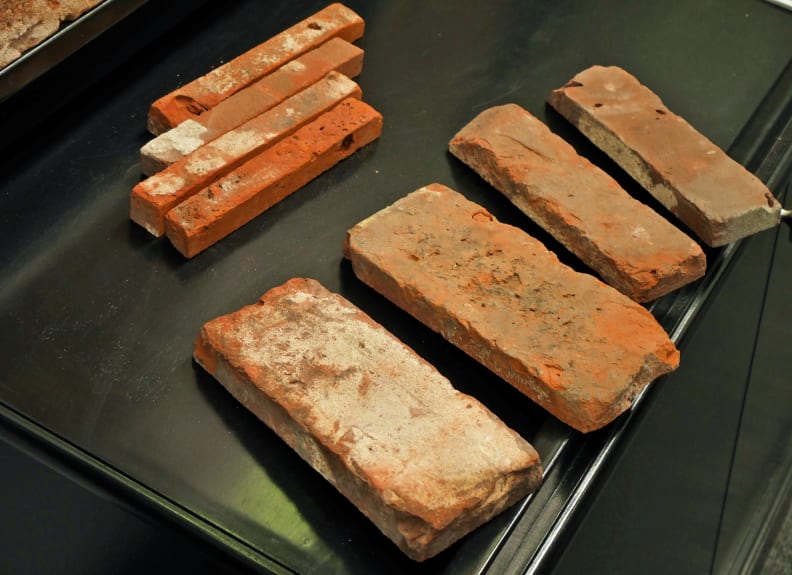 ×
Stone Farms Brick
When an abandoned building is being torn down, Stone Farm has its bricks shipped to Connecticut, where they're cut and molded together into "tiles."
The tiles can then be used to cover floors, walls, and even fireplaces. And renovators will be pleased to note they can be used to patch walls with incomplete coverage of original brick. Case in point: The construction company building out a new Starbucks location in New Orleans used Stone Farm's thin brick veneer to complete its authentic interior style.
The end result is a natural vintage look that only true aging can achieve.
Since the original bricks are cut into flat tiles, the final product takes up less space than a true brick wall or floor. Plus, a single brick can yield two tiles, which makes these reclaimed materials twice as eco-friendly. The end result is a natural vintage look that only true aging can achieve.
Stone Farm also creates its unique aesthetic from non-brick sources, including stone imported from Europe and Asia. One example? A cobblestone street that was being torn up in Sweden was cut and shipped to Stone Farm. The Swedish stones created tiles that have been used for driveways, patios, and more. Of course, Stone Farm doesn't stop at streets: Everything from reclaimed curbsides to old sidewalks has been given a second life.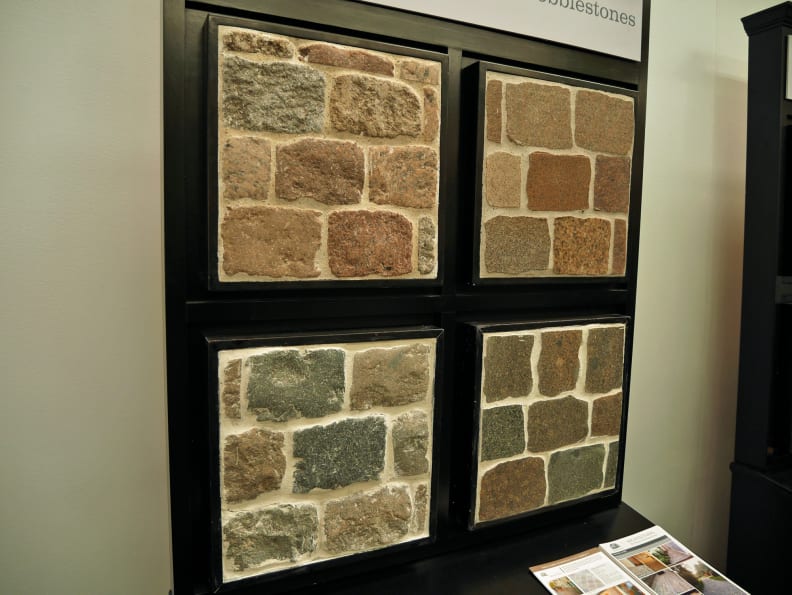 ×
Stone Farm Stones
Over the past decade, more and more people have been interested in lowering their individual ecological footprints. But why stop at reusable grocery bags? By using reclaimed brick and stone, Stone Farm can give you a new driveway, patio, kitchen floor, backsplash, wall, or fireplace—all with the trifecta of lower manufacturing costs, a unique aesthetic, and reduced environmental impact.