Ovens & Ranges
The 10 Coolest Kitchen Gadgets You Don't Own
How did you ever live without them?
Credit:
Unlike cameras, cars, and video games, appliances don't tend to inspire fandom on a massive scale. While it seems pretty much every niche market has its own online presence, appliance nerds (and we use that term affectionately) are few and far between.
Now don't get us wrong, they do exist. Furthermore, a simple internet search will reveal—hiding in plain sight amongst the usual camera, sports car, and cigar aficionados—a small yet vocal subset of appliance geeks.
These are people who are serious about their culinary toys, and who are happy to buy a dozen different appliances to do a dozen different jobs. Or maybe a single, $2,000 appliance that'll do every job. We're talking about mysterious, mythic, and rare kitchen gadgets—small appliances you've probably never heard of, or at least never seen in the real world. If appliances can have cult followings, these are the ones that do.
Pizzazz Pizza Oven
Residents of the Pizza belt may scoff at the very idea of this appliance. But those with a penchant for frozen pizza might find the Presto 03430 Pizzazz Pizza Oven is pretty much the ideal appliance.
Essentially a rotating heating element and broiler combo, the Pizzazz promises to cook frozen pizza perfectly. Described by one enthusiastic Amazon user as a "single man's dream", the Pizzazz is also a godsend for time-strapped parents, offering a simple solution for hungry kids.
Amazon rating: 4.5 star average out of 898 reviews Cult cred: 4 out of 5 zealots Actual Amazon user quote: "Almost idiot proof. Almost." –A. Helfer
Panasonic Xpress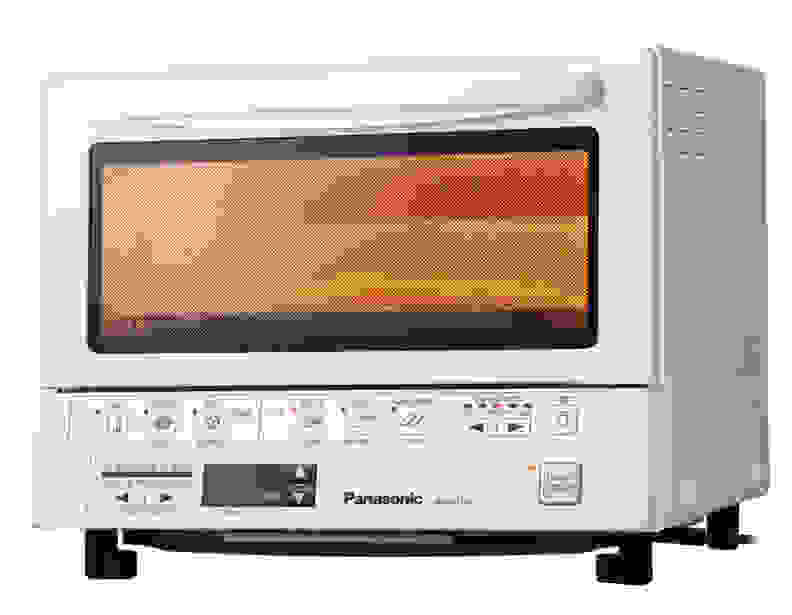 Many (present company included) would consider the toaster oven a redundant appliance, but a simple search reveals a vocal pro-T.O. contingent. Their holy grail? Well, the most revered toaster oven of all seems to be the Panasonic NB-G110P Flash Xpress. Unlike conventional toaster ovens, the Xpress features ceramic-quartz heating elements that preheat almost instantaneously.
We first discovered the NB-G110P at the 2013 CES trade show, and we were impressed not only with its diminutive size, but also the blisteringly fast cooking speeds.
Amazon rating: 4.5 star average out of 404 reviews. Cult Cred: 3 out of 5 zealots Actual Amazon user quote: "So good.. I own 4." –E. Ho
Zojirushi Rice Cooker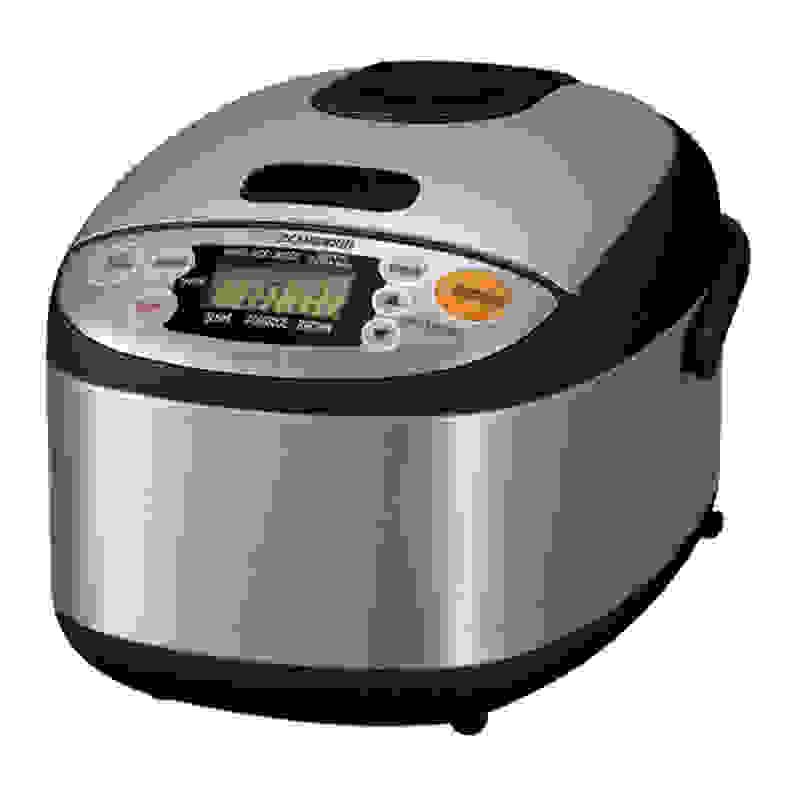 Confession time: I used to believe that rice cookers were a waste of time and money. I held fast to this belief until I used a rice cooker for the first time in April of 2012. While the experience was by no means life-changing, my eyes have been opened to the appeal.
Rice cookers are a boon for anyone who enjoys the simple staple grain, offering a level of convenience and consistency that a boiling pot of water lacks. They're commonplace in kitchens all across Asia, but less so over here in the States.
Zojirushi has a stranglehold on the rice cooker market, and the company's Everest is arguably the NS-LAC05 Micom 3-Cup Rice Cooker and Warmer. Unlike a conventional rice cooker, it uses "fuzzy logic" to adaptively adjust the temperatures rather than cycling on and off during the cooking process. The result is a more perfectly cooked serving of rice.
[This 3-cup unit is great for a couple or small family, but if you have a larger household, consider the NS-TSC10 5.5-cup unit as an alternative.]
Amazon rating: 4.5 star average out 624 reviews Cult Cred: 3 out of 5 zealots Actual Amazon user quote: "I just got a Zojirushi tattoo on my left shoulder blade." –Kip
DorkFood DSV Sous-Vide Controller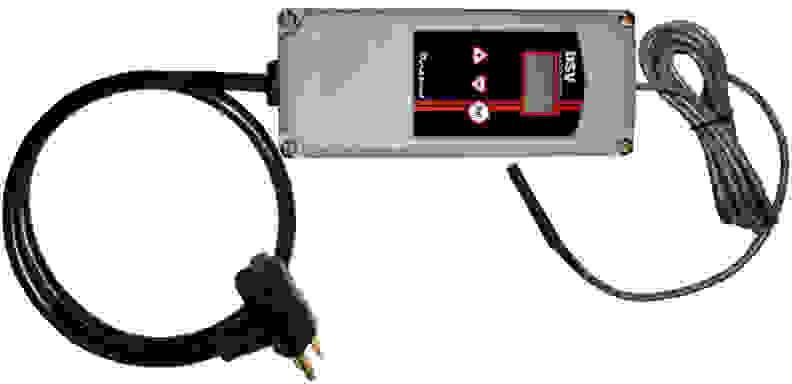 Sous-vide cooking has been a favorite of restaurant chefs for years, and with good reason. The method, which involves submerging vacuum-sealed meat and vegetables in water and cooking them at an extremely low constant heat, allows food to retain most of its moisture and flavors while being cooked to an ideal doneness. When that steak is cooked through to a perfect medium-rare, you simply sear it on each side to finish it off. Perfection!
Long confined to high-end eating establishments, the cooking method is slowly invading American homes as consumer-friendly sous-vide cookers implementations continue to crop up.
But what if you want to try sous-vide cooking, but are unwilling to spend over $400 on a dedicated machine? That's where the DorkFood DSV Temperature Controller for Sous-vide comes in. You can simply plug any slow cooker into this ingenious little device and turn it into an ad hoc sous-vide machine.
Amazon rating: 5 stars out of 123 reviews Cult cred: 3 out of 5 zealots (5 out of 5 for sous vide) Actual Amazon user quote: "Dorkfood DSV + old crock pot = High-end Sous Vide" –Pamela
KitchenAid Stand Mixer
Arguably the original cult appliance, the KitchenAid Artisan 5-Quart Stand Mixer is the mixer that put KitchenAid on the map. It's well-known to bakers the world over, but many aren't aware of the myriad other tasks it can be used for, provided you have the right attachments. From grinding beef, to milling grain, to shredding cheese, to making pasta—this is a machine that can do it all.
The almost religious reverence for this expensive appliance is enthusiastic, to say the least, and has resulted in many remixes of its iconic design. There may be more complete appliances out there, but few have stood the test of time as well as the Artisan.
Amazon rating: 4.5 stars out of 2,697 reviews Cult Cred: 5 out of 5 zealots Actual Amazon user quote: "Not a tool but a work of art!" –Donna Bunting
Hamilton Beach Breakfast Sandwich Maker
One Amazon user describes the Hamilton Beach 25475A Breakfast Sandwich Maker as the "Best Invention In the History of Mankind."
That might be taking things a bit too far, but we must confess, we kind of love this crazy thing. While it falls comfortably in the not-strictly-necessary category of kitchen gadgets, for those who love breakfast sandwiches this is a no-brainer. Just look at those glowing reviews!
Amazon rating: 4 stars out of 459 reviews Cult cred: 3 out of 5 zealots Actual Amazon user quote: "The Michael Jordan of breakfast sandwich makers." –Jesse
La Cloche Dome Baker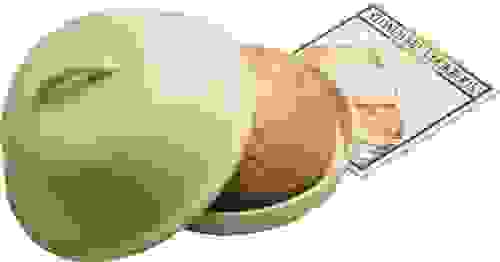 Bread-making can be intimidating, and although bread-makers are easy to come by and easy to use, the loaves they produce tend to lack the rustic charm of proper oven-baked bread. Enter the SuperStone 11" La Cloche Dome Baker, a ceramic dish that replicates the effect of a brick oven, resulting in true artisan-style bread.
While the dome baker is beloved by its owners, the average amazon rating is surprisingly low. Substandard shipping seems to be the main culprit, resulting in lots of broken domes. You may be better served looking for one at your local bakeware store.
Amazon rating: 3.5 stars out of 106 reviews Cult cred: 1 out of 5 zealots Actual Amazon user quote: "LaCloche: The Best Thing in My Kitchen Since...Um... Sliced Bread" –Cynthia
Morphy Richards Soup Maker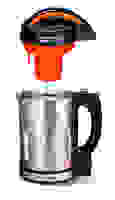 Here is one for the anglophiles. The Morphy Richards 48822 Soup Maker combines the best parts of an electric kettle and a mixer to create a one-stop solution for soup preparation.
Although this particular appliance is only available in the UK, those hankering for a U.S. equivalent could settle for the Cuisinart SBC-1000 Blend-and-Cook Soup Maker. Unfortunately, the Cuisinart doesn't share the sky-high ratings of its cousin across the pond.
Amazon rating: 4.5 star average out of 279 reviews Cult cred: 2 out of 5 zealots Actual Amazon user quote: "Buy it, it's Fab, Fab, Fab!" –Christine Odams
T-fal Actifry
Although we hate to admit it, we all love fried food. It's delicious, crispy, and usually salty. You know... all the food groups. On the other hand, it's unhealthy, and deep frying tends to create an unholy mess. But what if you could enjoy fried food guilt-free? Well, you can... kinda.
The T-fal Actifry Low-Fat Multi-Cooker promises to provide the delicious taste of fried food, but with only fraction of the calories. Considering our love/hate relationship with cholesterol-rich cooking, it's unsurprising that the Actifry has its fair share of detractors lining up alongside its supporters. Even Oprah Winfrey has thrown her hat into the ring: The media icon named the Actifry one of her "favorite things."
Amazon rating: 4 star average out of 337 reviews Cult Cred: 2 out of 5 zealots Actual Oprah Winfrey quote: "This machine [...] has changed my life. And they're not paying me to say it." –Oprah Winfrey
The Thermomix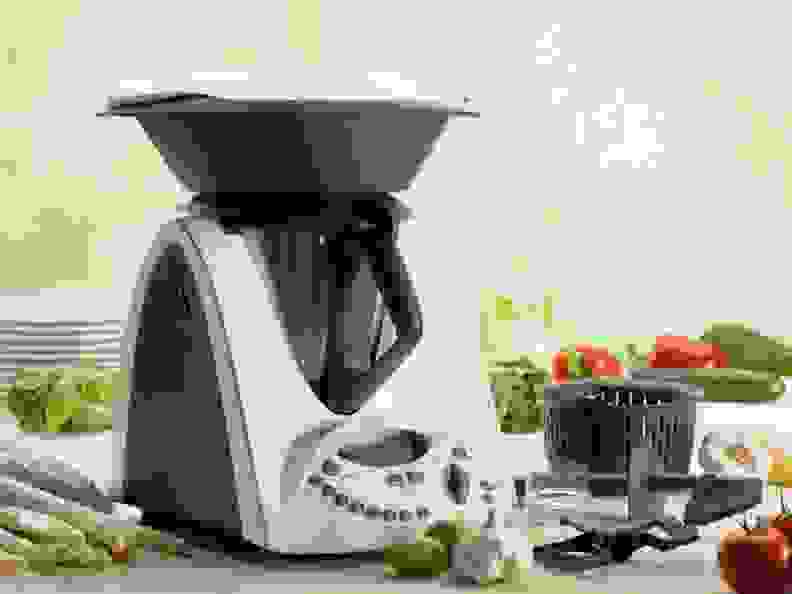 Well, we've saved the best for last. This is a device that performs the functions of 10 separate appliances. It's an appliance so well-regarded and yet so elusive that the Wall Street Journal dedicated an entire article to tracking one down. We're talking about an appliance that's almost impossible to purchase in the United States. In many ways, the Thermomix is the El Dorado of appliances.
Described as the "the most advanced kitchen appliance on the market today", this unremarkable-looking thing can cost just under $2,000 when purchased through unofficial sources. Official U.S. pricing is not available, and currently the only way to procure one is by contacting an official Thermomix Consultant who then travels to you to conduct an in-home demonstration.
I reached out to the Thermomix manufacturer (Vorwerk) for further information, but have yet to receive a response. I can only assume my credit score didn't check out in their database. Oh well, maybe I'll finally be able to buy one when I've made my first million.
Amazon rating: Amazon?! Where just any plebe could buy one? Surely you jest. Cult cred: 8 out of 5 zealots

Actual Wall Street Journal quote: "The best kitchen appliance on my countertop is ugly, overpriced, and not for sale in any store." Raymond Sokolov
We're certain there are many more appliances out there with similarly devoted fan-bases—this list is by no means exhaustive. So, If you have a small appliance that you feel is more deserving of slavish praise, sound off in the comments below.
[Hero image: Flickr user "johnnieutah"]