Ovens & Ranges
5 kitchen items you should ALWAYS buy used
Trust us: You'll want to pick these items up at the thrift store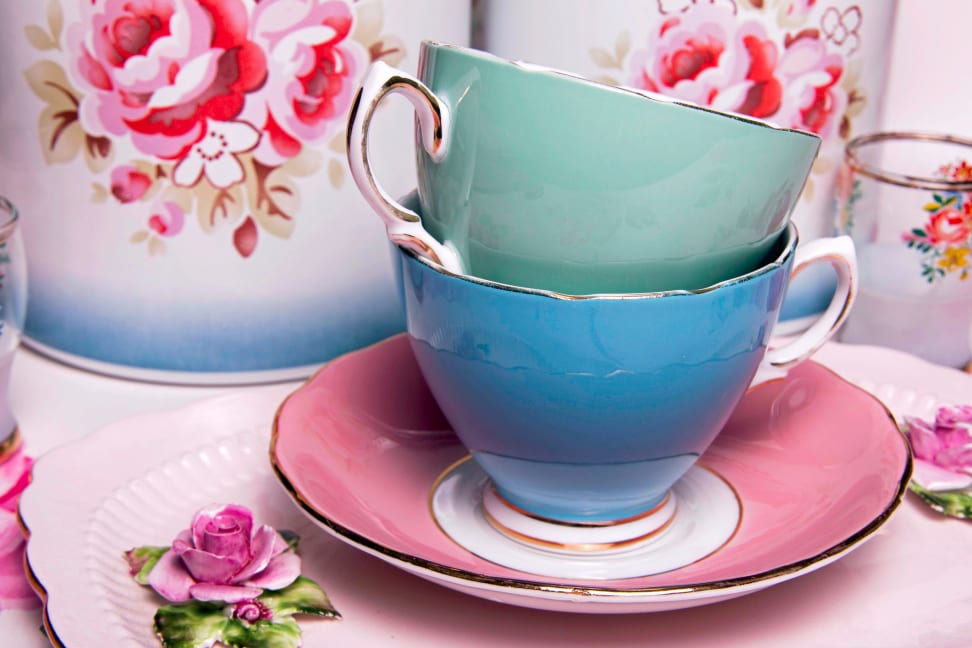 Credit: Getty Images / pjrimages
Once upon a time, I didn't understand the appeal of buying kitchen items—gadgets, cookware, utensils, glassware—from a thrift store or yard sale. That stuff came into close contact with my food, and most of it could be purchased new for a small cost—why would I ever buy it used?
But here's the empowering thing about buying used kitchen items: it means you can buy high quality or hard-to-find items for really cheap. Why grab a junky bowl from Target when you can buy a fantastic one at the thrift store for a fraction of the price? Just wash it before you use it!
Of course, there are certain types of gear you should steer clear of when you're shopping for used kitchen items, but there are also some items you should make sure to seek out at your neighbor's yard sale. Here's what you should keep a special eye out for:
1. Cast iron skillets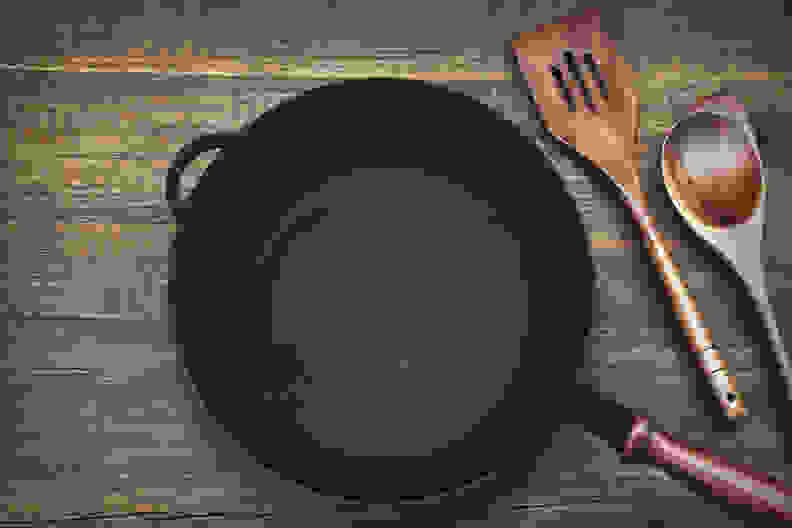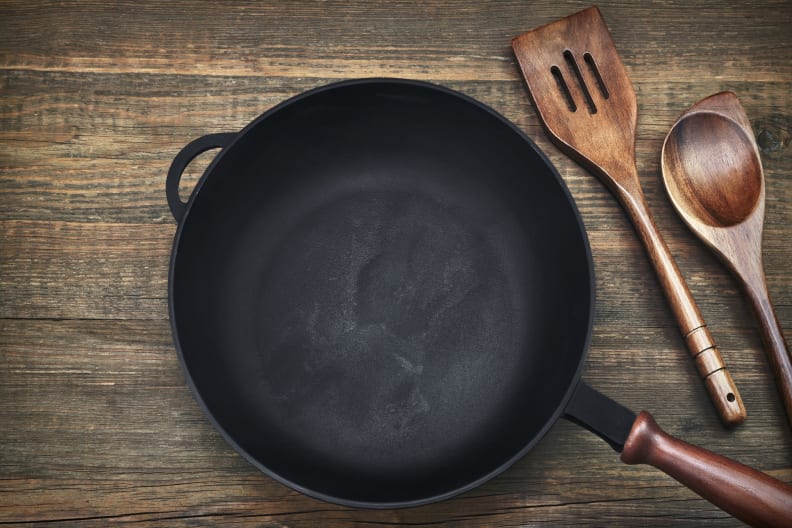 Cast iron skillets are made to last forever. But they don't make 'em like they used to! If you're lucky enough to find a vintage cast iron, definitely snatch it up. They tend to be smoother and lighter than their modern counterparts. Coveted brands include Griswold, Wagner, and Lodge.
Before you buy: Check for cracks, pitting, or pockmarks. Make sure it doesn't wobble when you set it down on a flat surface. If the pan is smooth and non-wobbly, you're good to go.
When you get home: Wash it gently and give it a good reseasoning.
2. Enameled cast iron cookware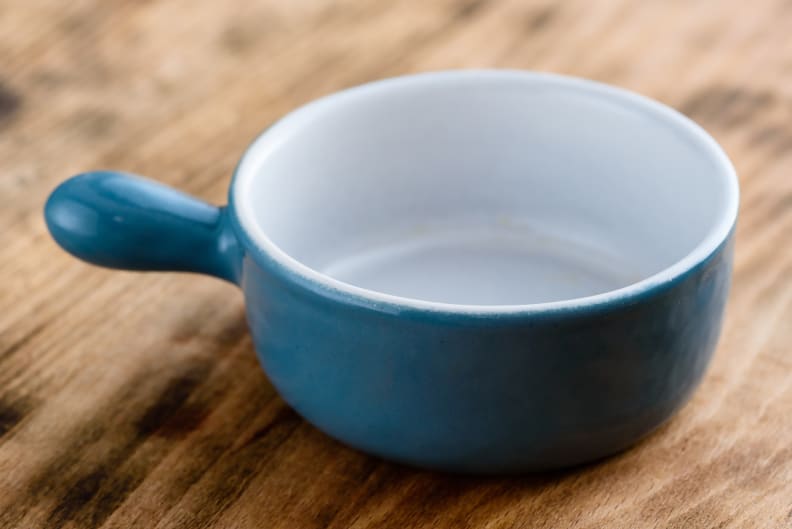 Enameled cast iron cookware is completely covetable—and also expensive to buy new, if you want the good stuff. If you find something from Le Creuset at your local thrift store, that's a worthwhile purchase.
Before you buy: Check for any chips or cracks in the enamel. Other dealbreakers include red or yellow interior glaze. Modern enameled cast iron is safe, but older red and yellow glazes can contain chemicals that could leach into your food. White interior glazes mean it's okay to purchase!
When you get home: Wash it gently.
3. Silver flatware and serving utensils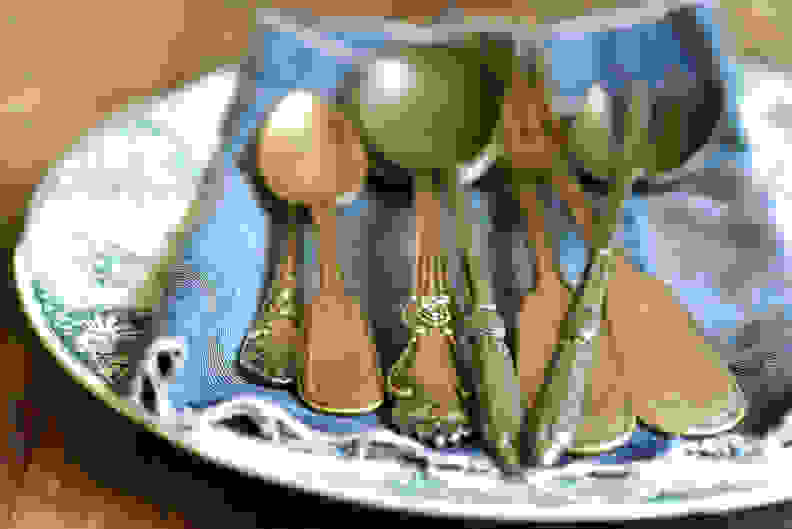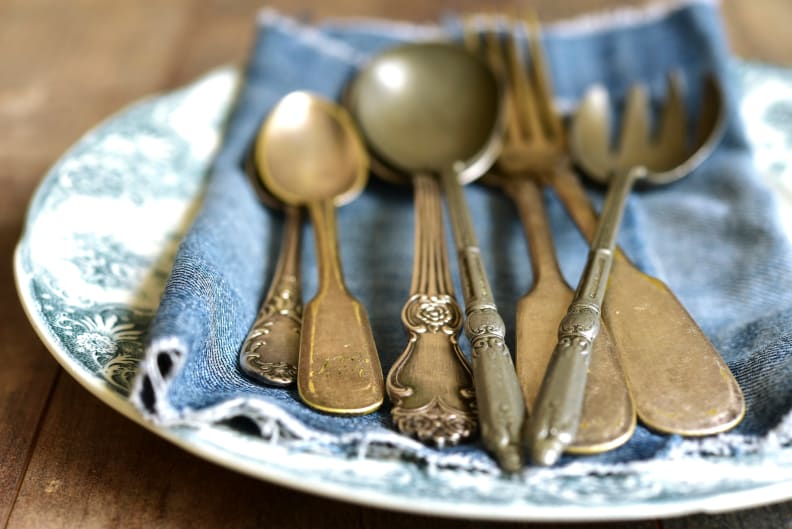 You probably have a standard set of forks, knives, and spoons, but if you want a fancy set to go with them, keep a lookout for a heavy silver cutlery that pleases the eye.
Before you buy: If you're seeking collectors items you plan to sell, you'll want to check for imperfections like scratches and other signs of wear and tear. But if you're just looking for items to use at home, the only criteria is whether you like it!
When you get home: Silver flatware is bound to be tarnished if you're buying it used. Give it a good wash and then polish it up!
4. Dish sets and glassware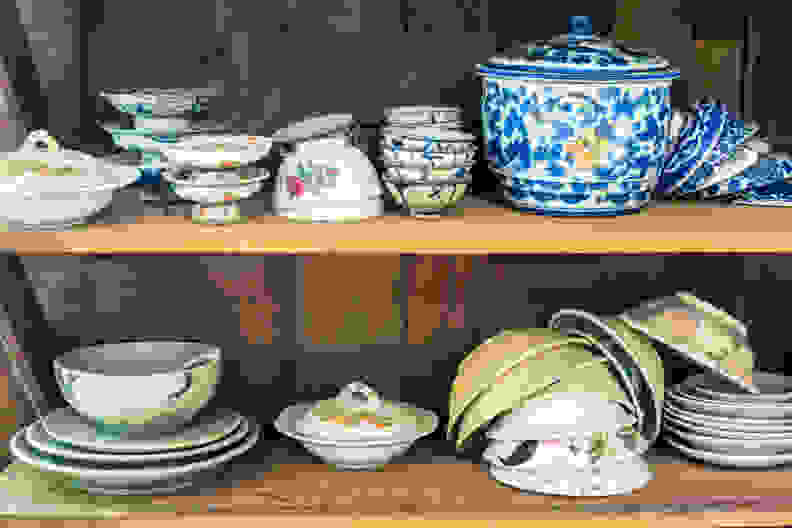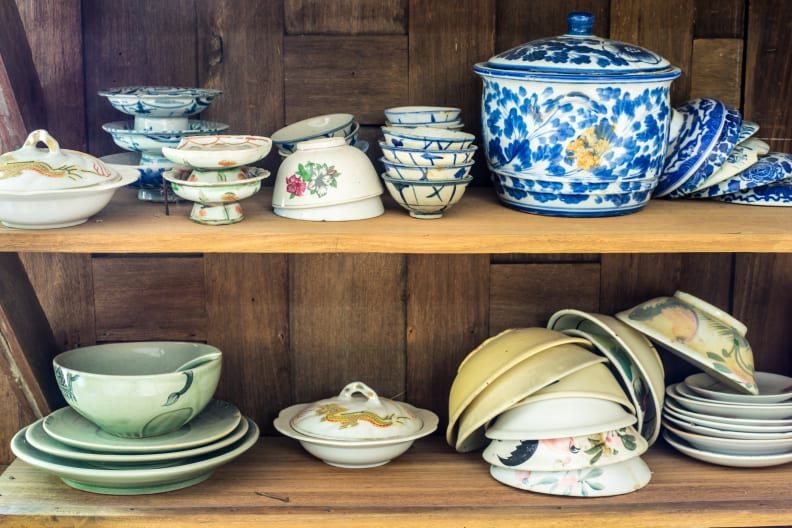 Dish sets, serving platters, and cups can make for really awesome thrift shop finds. Sure, you could buy plain ones at Ikea—but vintage plates can be high quality, beautiful, and potentially really unique. You can also intentionally mismatch sets if you like that aesthetic—either way, it's an inexpensive way to fill your kitchen cabinets.
Before you buy: Check for chips or cracks! It's okay to buy a set that has a few plates that have seen better days (just toss the broken ones!) but there's no point in bringing home a platter that's one dinner party away from snapping in half.
When you get home: Wash before you use these! It's okay to use your dishwasher if the glassware is labeled as dishwasher safe, but otherwise you may want to wash by hand.
5. Pyrex bowls and bakeware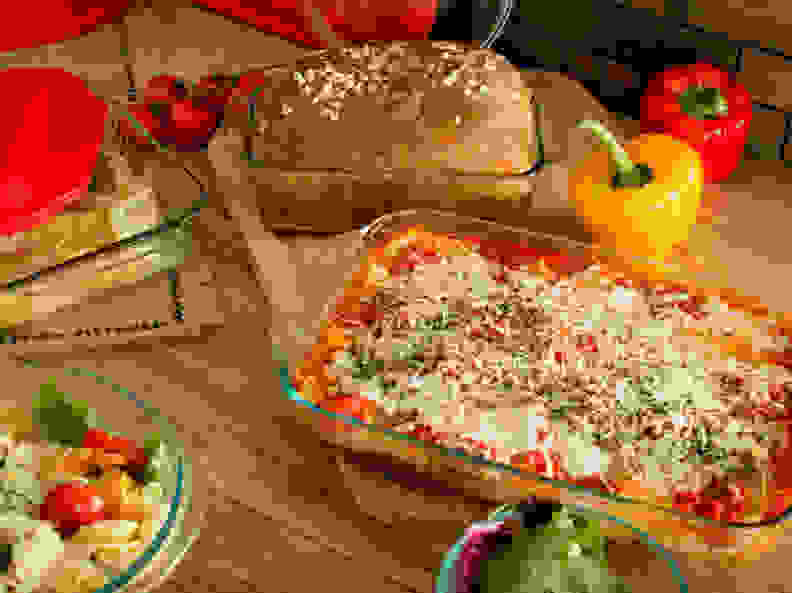 Pyrex is fun to buy used, as vintage mixing bowls and other cookware was often colorful and covered in cute, kitschy patterns. Modern Pyrex is also desirable for its sheer convenience, as the clear dishes are great for everything from baking a pie to roasting veggies.
Before you buy: Put back any colorful vintage pyrex that has a dull or hazy look to it. That means the bowl has been through the dishwasher and the finish has been permanently ruined.
When you get home: Wash your new old Pyrex before use! But wash the colorful vintage stuff by hand.
Related Video
Up next