Ovens & Ranges
The Lynx Grill Brings Smart Searing to Your Back Yard
A new kind of dinner companion

Credit:
Some of the most exciting appliances on display at CES were only concept models, products in various stages of development that may not be released at some point down the line. One that really caught our eye this year was the new Smart Grill with MyChef technology from Lynx. Bringing smart appliances into the world of outdoor cooking, company reps treated us to a live cooking demonstration with a fully functional gas prototype.
The idea behind the Lynx Smart Grill isn't to provide a grill that can cook for you, but rather a grill that can cook with you. It uses a baseline algorithm as a starting point for temperature and cooking length depending on the type of food in question. On subsequent grillings, you can add or subtract cooking time and eventually find settings that will give you the perfect, individualized dinner. It's almost like having a personal chef that remembers and responds to your feedback after each meal.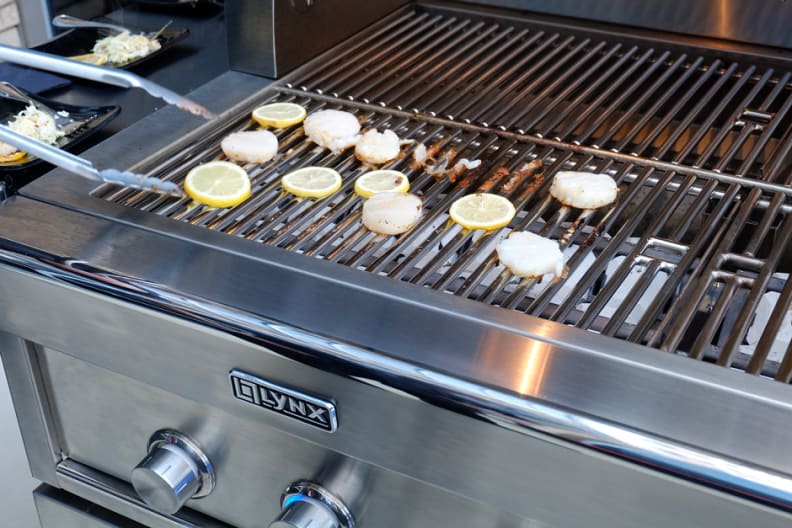 Lynx has also put together an app that will let you monitor the temperature of each heating zone and the time left to cook; it also sends updates via text messages to your device. It will also send you a text message when the grill is ready or if food needs to be flipped. While sizzling steaks can smell divine, no one wants to be watching on a rainy day; plus, folks who need to keep an eye on the kids will know exactly when they have to go outside to flip the food.
Safety has also been taken into account: Whether you receive a notification via text or the grill's speakers, you're required to answer back; simply flipping your chicken isn't enough. If you don't vocally respond to the grill within a few minutes, it will turn the heat down to simmer; after 30 minutes, it will shut off entirely.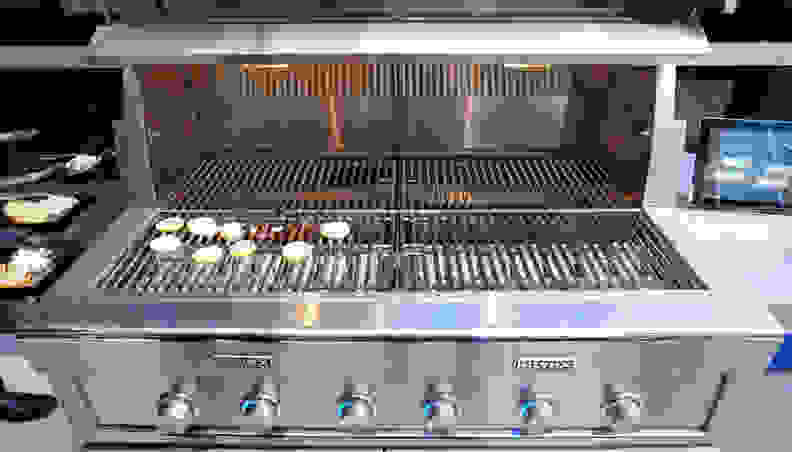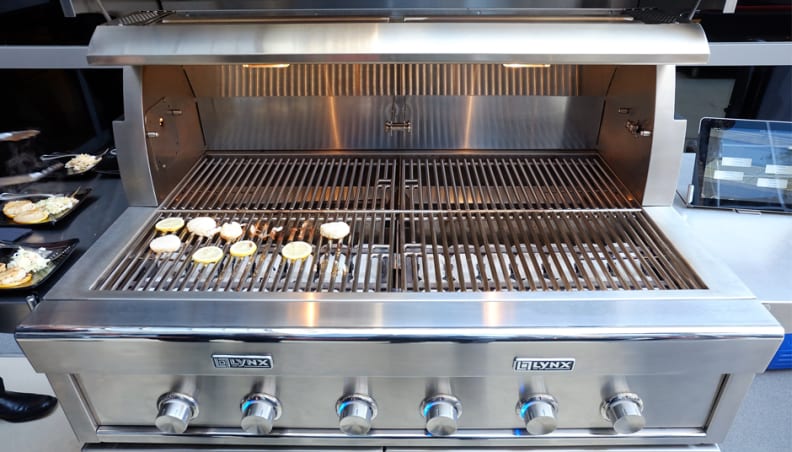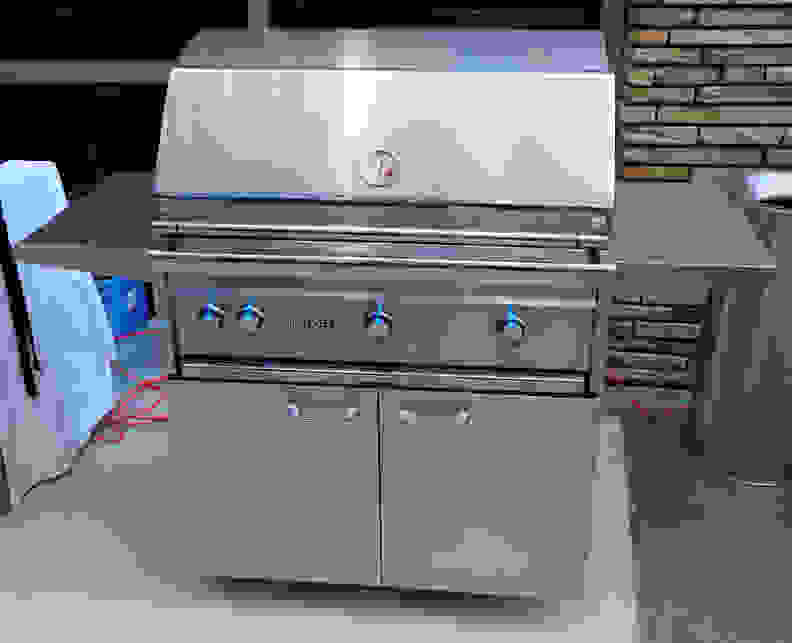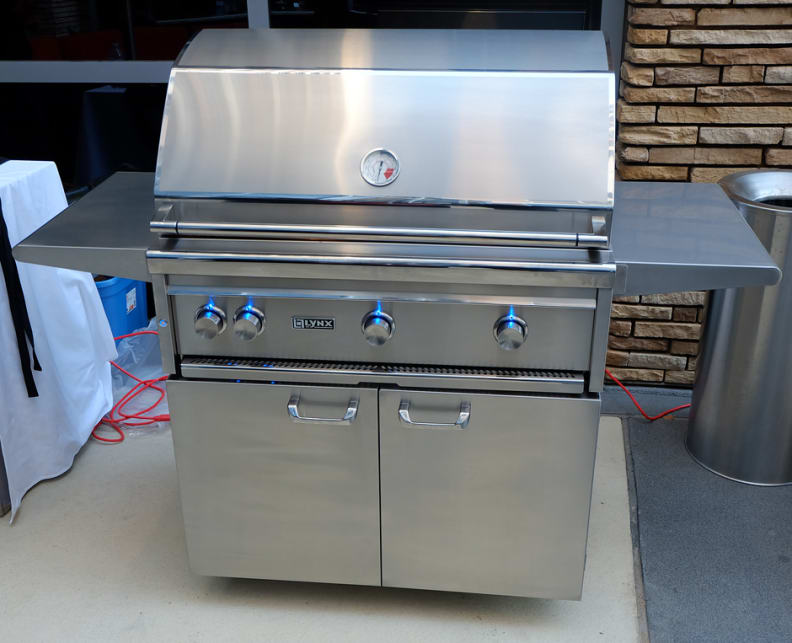 In addition to four heating zones, the 54" demo grill included infrared heating in the back for rotisserie or salamander-style cooking. Unfortunately, the grill itself was also a concept model. Lynx President Mike Edwards told us MyChef will first be incorporated into an existing products—like the free-standing 30" ASFR or 36" PSFR models—some time next year, with the demo grill coming out a bit later. CEO James Buchs explained that the Smart Grill feature will most likely put a 20% premium on the standard grill price.
Some grilling aficionados may be up in arms about losing the ability to control the process, but don't worry: the grill also comes with a manual mode. As for the rest of us—including myself—who may not know exactly what to do with that intimidating London broil, the removal of guesswork is a huge relief. There's still some kinks to work out—the grill's voice had some inflection and grammatical issues—but the functionality of it is really quite sound. It may be expensive, but after eating some perfectly-cooked food off of the Lynx Smart Grill, it's possibly one of the most effective and practical implementations of smart technology we've seen to date.