Ovens & Ranges
This is the most attractive kitchen appliance I've ever seen
Do you cook with it? Or is it a museum piece?
Credit:
I know next to nothing about this concept kitchen range other than the fact it's gorgeous. And, really, what else matters?
Here's what I do know: It's called Panoramagic, and it's a collaboration between Italian appliance maker Ilve and the industrial designers at Emo Design. It is said to be a modern interpretation of a range that was popular in the 1970s, which was also called Panoramagic.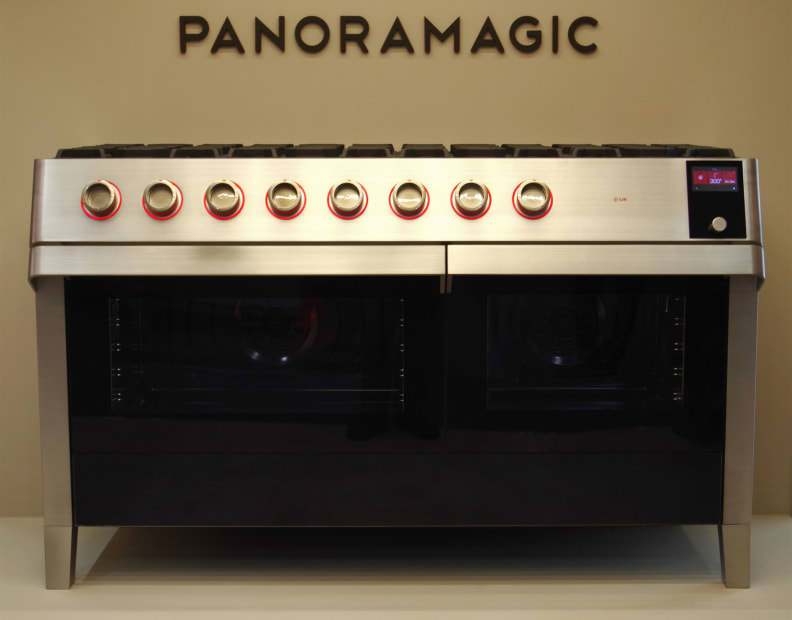 But, who cares? Look at the grates! Look at those curved handles, and look at the backlit knobs. At once industrial and sensual, it looks like something an Italian car maker would bring to an auto show—not what an oven maker would bring to an… appliance show.
Still, that's where I spotted it. I was at LivingKitchen, the massive interior and kitchen design show in Germany. Even amidst some truly avant garde prototypes, the Panoramagic stopped me dead in my tracks.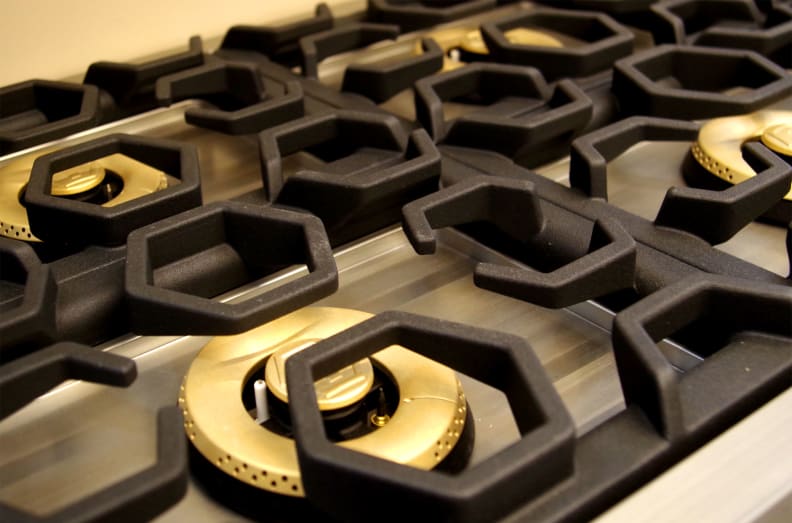 Unfortunately, it looks like this is the most I'll be seeing of it any time soon.
While Ilve does import some products to the U.S., I spoke to a distributor who said there are no immediate plans to sell the Panoramagic in North America. He didn't have any pricing information, either—but expected it to cost more than Ilve's more basic ranges if it does eventually go on sale.