Ovens & Ranges
This machine claims to turn fruit into ice cream—But does it really?
This is more fru-yo than fro-yo.
I do not mess around when it comes to ice cream. For years, I worked at a mom-and-pop ice cream shop in Maine, learning the ins and outs of making all kinds of ice cream: Hard serve, soft serve, fat- and sugar-free concoctions, mixtures with chunks of homemade birthday cake or Grape Nuts thrown in—you name it.
So when I heard that Gourmia released a product that claims to turn plain ol' fruit into ice cream—not sorbet, but a frozen dessert with the same texture as soft serve ice cream—I was extremely dubious. How can a machine turn a fat-free, wholesome food into a creamy, sinful dessert?
Well, it can't.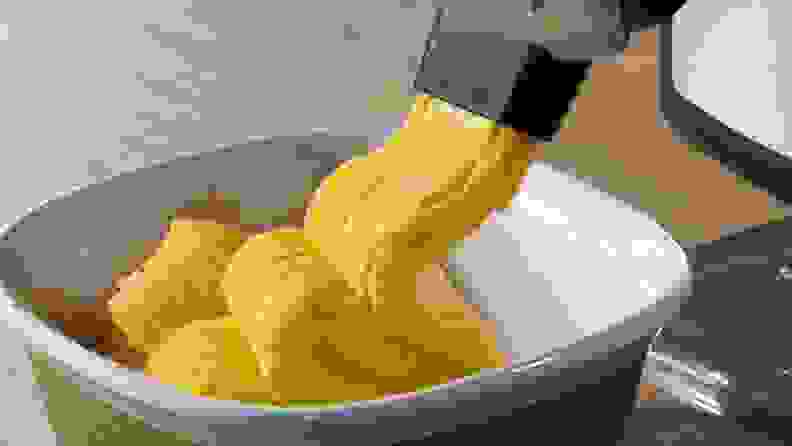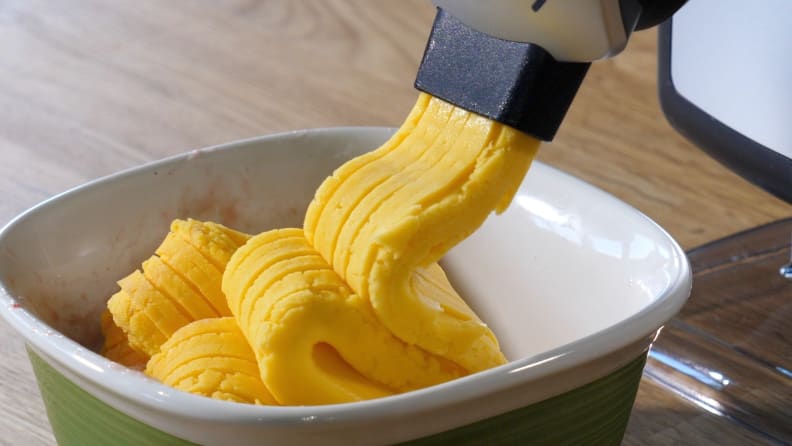 Of course, you can't expect ice cream without... cream. But Gourmia promises the GSI180 Automatic Healthy Frozen Dessert Maker comes close.
The machine basically has the same construction as a low-quality meat grinder. You place chopped frozen fruit in an opening at the top, press it down with a plastic plunger, and the "ice cream" unfurls from a spout at the front.
One problem is that it takes a lot of force to press the fruit down, and the machine itself is very lightweight and doesn't adhere to the counter. That makes it a little nerve-wracking to commit your full body weight onto it. One wrong move and your chin is going to aggressively meet the counter. It's also a serious core workout.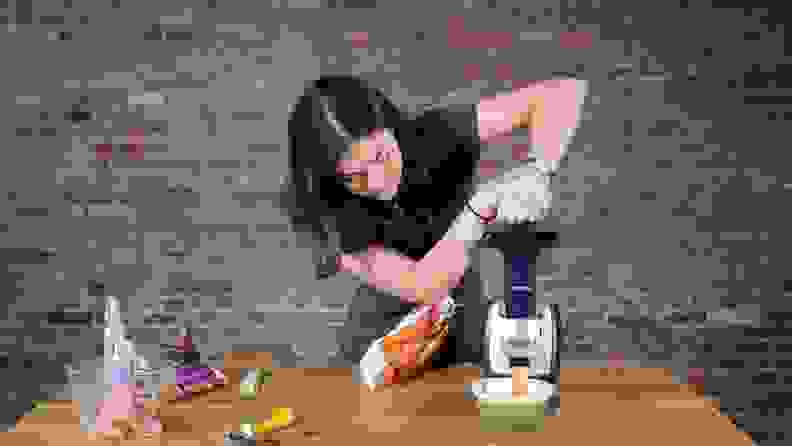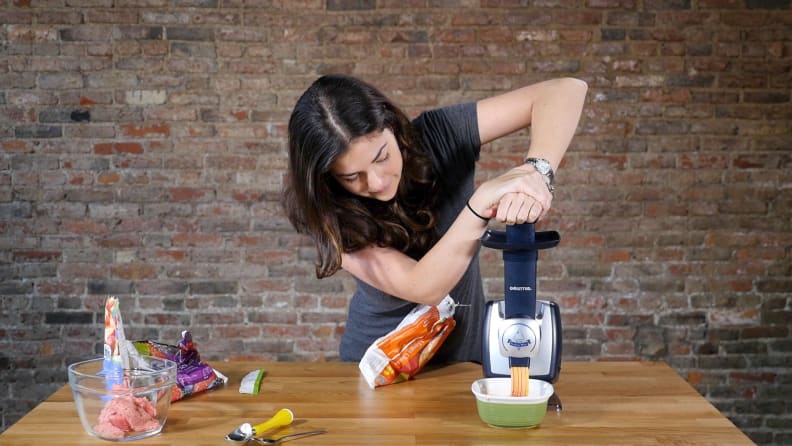 The real snag, though, is that what results from all your core exercise: it's nothing but sorbet! Good sorbet, but still it's not glorious, sugary, fat-filled soft serve ice cream, as promised in the machine's marketing.
This is definitely more fru-yo than fro-yo, so if you're looking for ice cream, I'd recommend you give the shockingly legit Cuisinart Mix It In a swirl… er, whirl, because when you want ice cream, sorbet just won't do.
Related Video