Ovens & Ranges
This Table Is On Fire, But That's OK
WoodForm concrete is fire resistant, weatherproof, and absolutely beautiful.

Credit:
"Reclaimed" materials are a white-hot trend in home design these days. From driftwood and barn planks to cobblestone and wrought iron, it's an easy way to add a quirky, earthy, vintage touch to your home.
But there's one thing that typically doesn't leap to mind when you're thinking about reclaimed materials: concrete.
The almost ubiquitous gray gunk that we drive on, walk on, and generally forget about—unless there's a hole in it, anyway—is being used by the folks at JM Lifestyles to create beautiful, functional, and long-lasting furniture.
It's meant to look like real wood, and in terms of beauty and durability, it could very well rival the craftsmanship of any woodworker or stone mason. Anything from benches and sinks to fountains and flaming tables—it's all made using sustainable practices.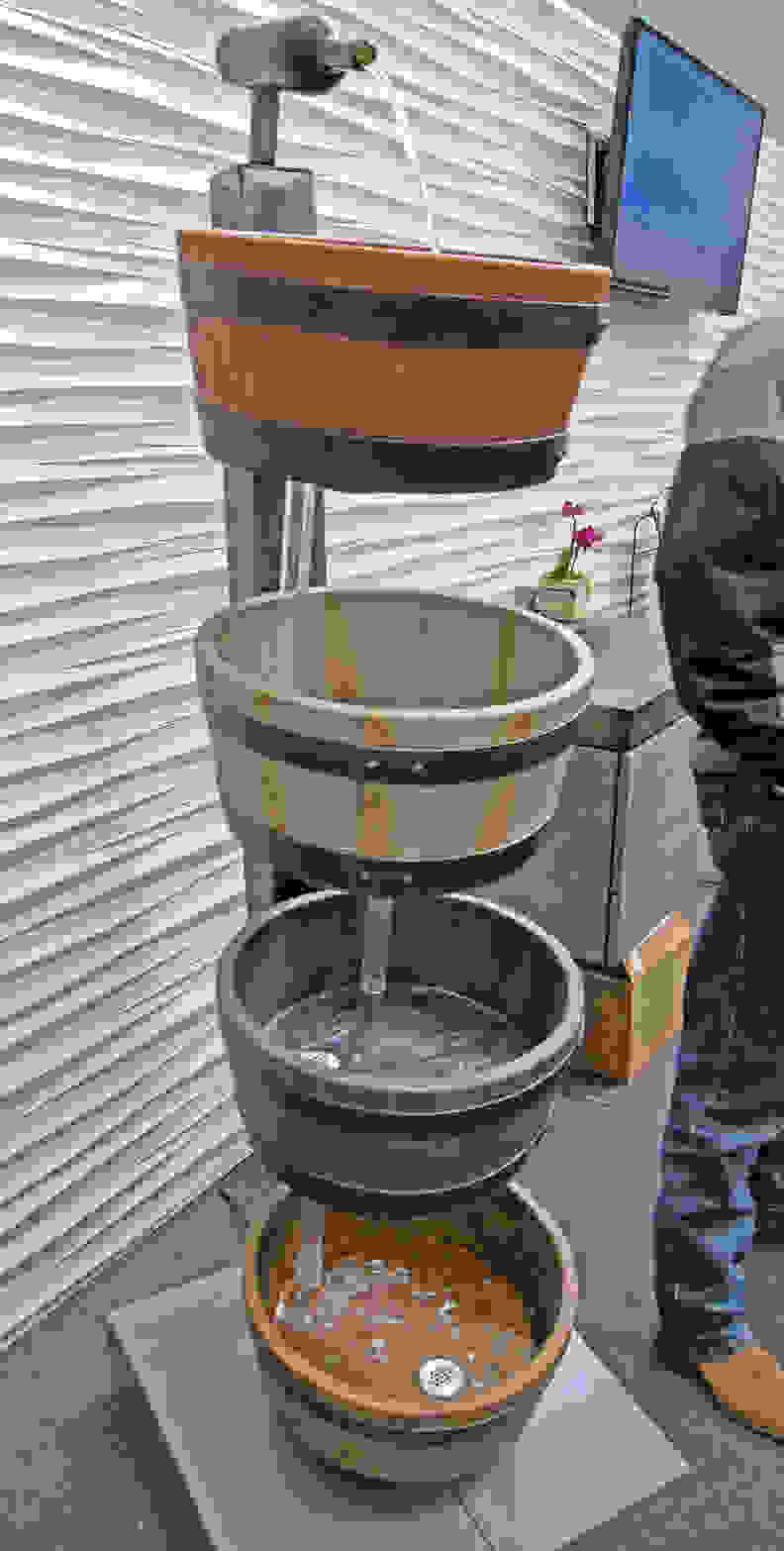 WoodForm Concrete, as the material is formally known, is actually a concrete composite made up of at least 40% recycled materials. Using molds to capture everything from graining to live wood edges, JM Lifestyles can recreate anything from the look of natural wood to something more futuristic and edgy.
After handling some of its work, we have to admit that a lot of JM's claims seem to be true.
The composite material is a little warmer to the touch than traditional concrete, and it captures much of real wood's texture. The material is also lighter than plain old concrete, though we still wouldn't recommend trying to move larger items on your own.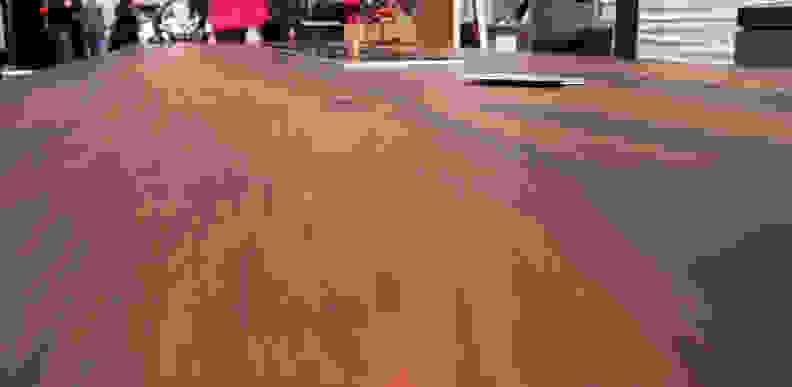 Since the pieces aren't actually made of wood, aesthetic possibilities are endless. Want your furniture to look like real wood? That's the cornerstone of JM's business. Want a marbled grain? The company can do that, too. It even has the ability to put nails into the concrete, making your table look like it was manually assembled, and giving it a charming, vintage look.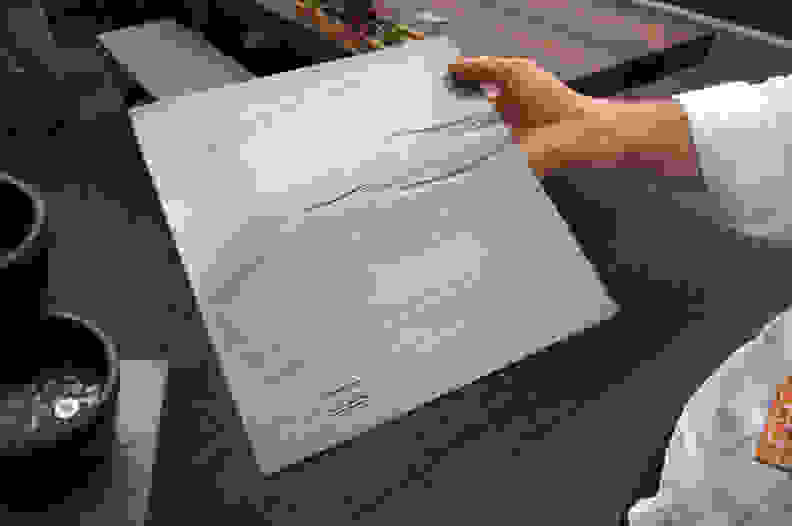 The use of custom molds means you can put personal spins on the company's basic items. We saw everything from faux-rusting to built-in LED lights, and—our personal favorite—a built-in gas flame. Since it's concrete, you don't have to worry about the table catching on fire!
And JM's furniture isn't just fireproof—it's weatherproof, too. That means that you can use WoodForm items both indoors and outside. A common wooden table wouldn't last more than a few years outdoors before it turned into a splintered, warped mess, but these pieces should last for decades to come.
As Jeff Kudrick, one of the lead designers explained, "We're looking to craft legacy pieces, something you can hand down and develop a history with." From what we've seen, it looks like the company is on the right track.