Ovens & Ranges
Unicorn Noodles are the next big food trend—and they're here to stay
This three-ingredient rainbow beauty is shockingly wholesome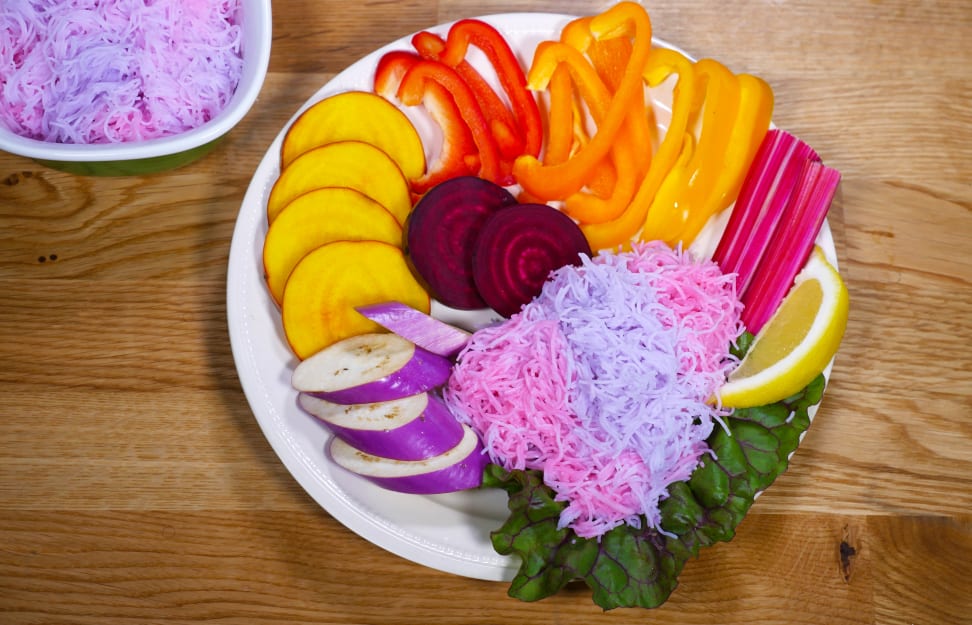 Credit:
There are two types of people in this world: Those who are super into this booming unicorn food trend, and those who wish those people would disappear. I fall firmly in the former. Blame it on my Lisa Frank-laden adolescence, but I am all about this colorful fad and its mystical moniker.
Here's the catch: I don't think the rainbow creations look appetizing. At all. Pastel cupcakes, glittery milkshakes, and the rest all look sickeningly sweet, the kind of thing you would only order for the Instagram (lookin' at you, Frap).
Luckily, there's now a dish that solves the delicious-or-pretty dilemma. Unicorn noodles are a three-ingredient, psychedelic dish that is not only savory, but wholesome. I know, it seems too good to be true. A unicorn among unicorns.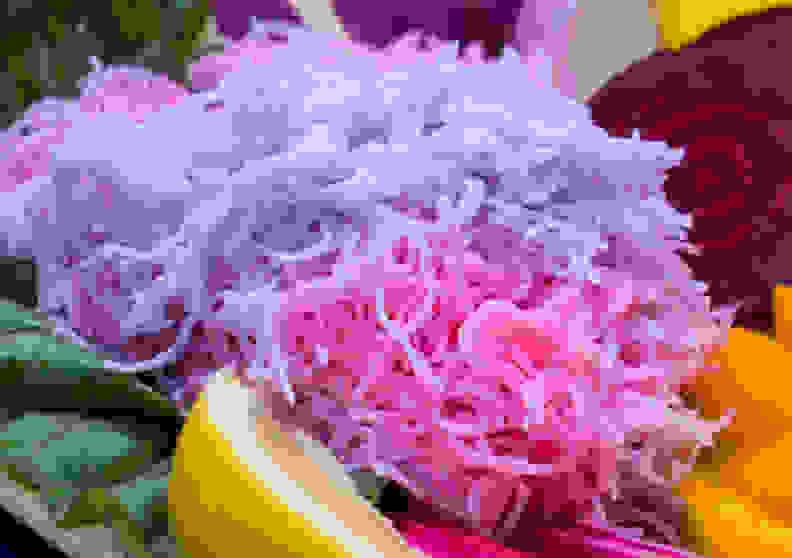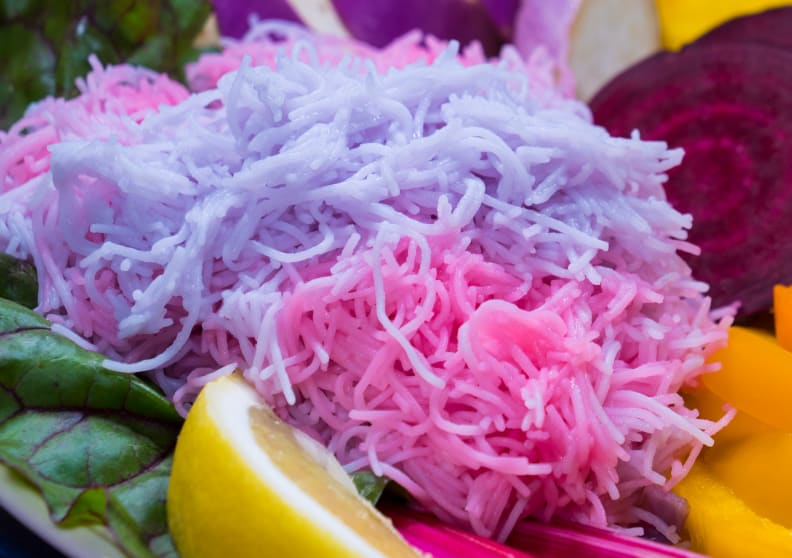 But it is true. These noodles are rainbow bliss with nary a drop of artificial coloring in sight. The whimsical color is achieved when purple cabbage is boiled in water, making a beautiful inky bath for glass noodles. Then, lemon or lime transforms the noodles from lavender to a patchwork of cotton candy and bubblegum pinks. Say what you will about unicorns, but this sure feels like some kind of magic.
Ingredients
Adapted from The Indigo Kitchen
• 12 cups water (Note: You can cut down for a deepened color)
• ½ large purple cabbage, cut into chunks
• 8 oz. glass noodles (Note: You can use white or clear noodles—we used rice noodles—but glass are recommended for best color)
• 1 lemon or lime, cut into wedges
Directions
1. In a large pot, bring water to a boil. Add the cabbage and cook for five minutes.
2. Remove the pot from heat and remove the cabbage using a slotted spoon. Discard cabbage.
3. Add noodles and let soak for 5-10 minutes, depending on how deep you want the color to be. Remove the noodles and place them in a bowl.
4. Squeeze lime or lemon over the noodles, and watch the color change. The color possibilities are never ending, depending on how much citrus you add.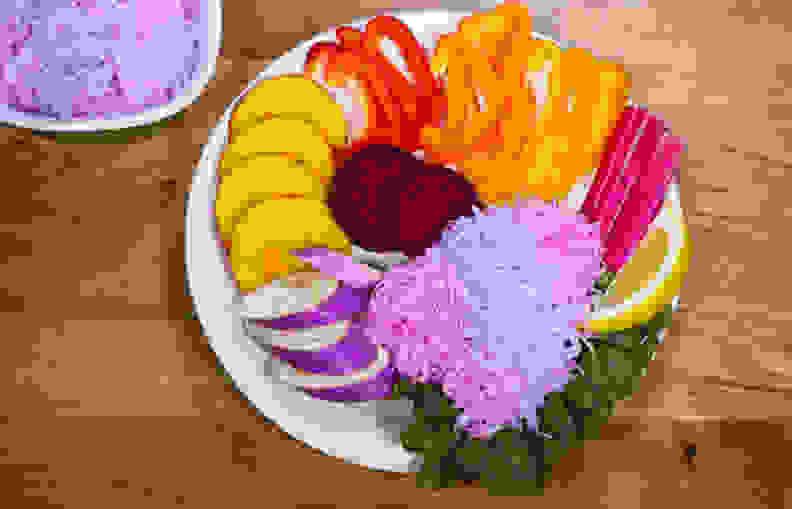 How does it work?
Purple cabbage is rich in a pigment called anthocyanin, which changes color when it comes into contact with anything acidic. When acid from the lemon reacts with the pigment, it changes it from blueish-purple to pink. Science!
Related Video