Ovens & Ranges
What It's Like to Dine Inside a Michelin Star Kitchen
An inside look at one of Scotland's most exclusive restaurants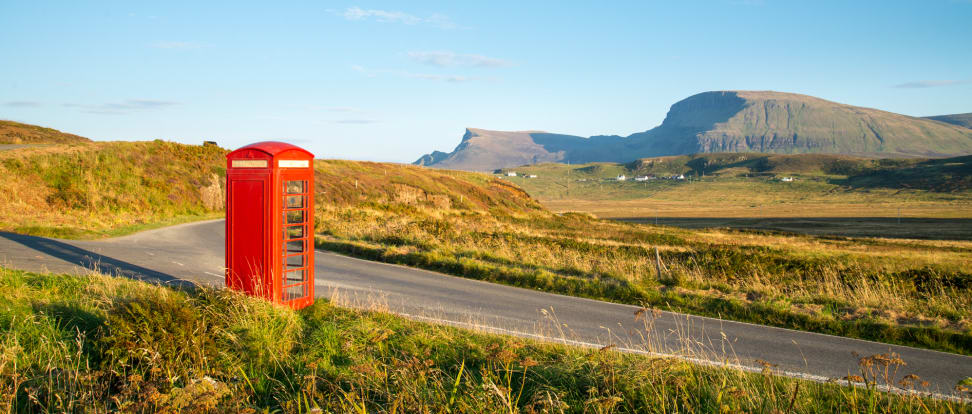 Credit:
One doesn't arrive at The Three Chimneys by accident.
Located on the Isle of Skye, a bucolic outpost off Scotland's western coast, the restaurant is reached by driving a one-lane road that winds through hill and dale, not unlike the backdrop to the endearing 1983 movie Local Hero.
As large as Singapore and Hong Kong combined, but with a population of just 10,000, Skye is home to Scotland's oldest continuously inhabited castle—a landmark passed en route to the restaurant. Cows and sheep roam freely, dramatic bluffs and sheer crags spring from the sea and field, and two- and three-room B&Bs outnumber the few hotels by a factor of 25 to 1.
Skye makes the pastoral, quixotic Scotland I've dreamed of real and tangible.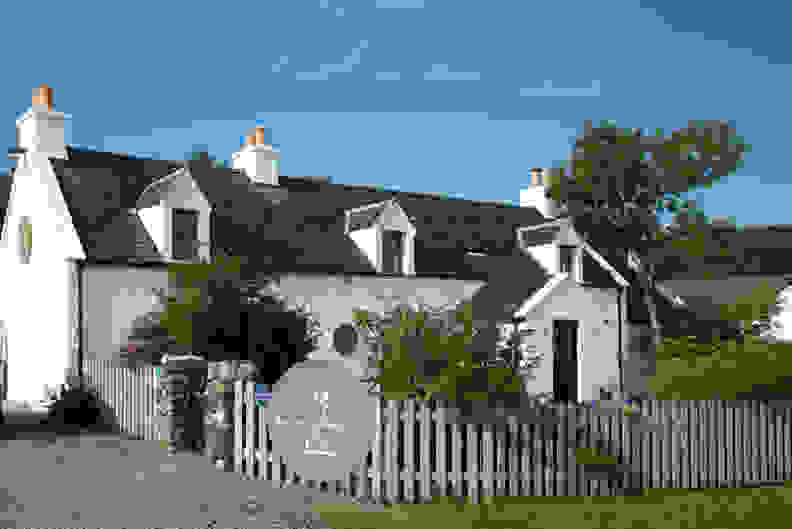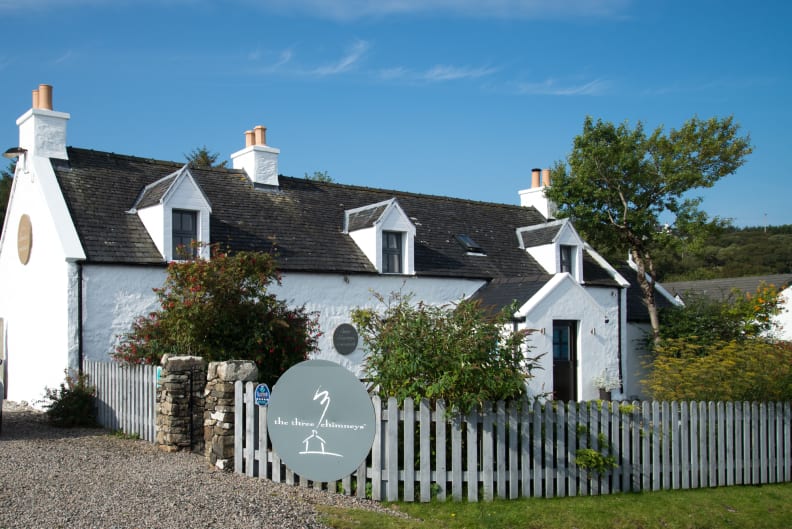 Occupying a tidy old crofter's cottage in Colbost, with the loch Dunvegan across the road, it's a good idea not to arrive at The Three Chimneys without a reservation.
Acclaim has grown steadily for the establishment. Former New York Times restaurant critic Frank Bruni put it on his personal top-five list. In summer, lunch and dinner are typically booked two months in advance—and that was before the venue was awarded a Michelin star in September 2014.
The restaurant was created in 1984 by Eddie and Shirley Spear. Although locally sourced cuisine is fashionable almost everywhere today, The Three Chimneys was doing it before "slow food" became a movement. Even the ceramic tableware is created locally, at a pottery studio down the road.
Today, the restaurant is helmed by Chef Michael Smith. With the addition of a posh six-room inn next door—the House Over-By—the establishment has become one of Skye's most formidable.
---
Pulling up a chair to the Kitchen Table
Tables for all 38 of The Three Chimneys' seats were fully booked for the two days and nights I was planning to stay on Isle of Skye. But the restaurant's "Kitchen Table" was open for a meal, and my traveling companions and I looked forward to eating amid the hubbub of meal prep.
As we pulled up, one of the cooks was crossing the road with a handful of kelp pulled from the loch; another was gathering flowers in the garden. A few minutes later, the flowers were waiting for us at our table, while the kelp reappeared later, garnishing a plate of oysters.
Seating six comfortably, the Kitchen Table turned out to be a special nook—it's an extension of the kitchen with floor-to-ceiling glass windows facing an herb garden. The table offered a full view of the kitchen, where the business of preparing lunch was well underway.
Waiter Alex MacLeod greeted us. He looked to be barely out of high school, yet his polish and aplomb were immediately obvious—his confidence would put 99 percent of the restaurant waiters I know to shame.
Champagne was poured and the lunch menu was revealed, offering a tantalizing array of exotic new terms. An example? Colbost skink with smoked haddie, marag dubh and Talisker crumb, and a croft egg yolk.
Wait... isn't a skink some kind of lizard?
MacLeod helped us decipher the code: In Scotland, a skink is a chowder of smoked haddock (haddie), potatoes and onion; marag dubh is black pudding from the western isles; Talisker is Skye's acclaimed whisky distillery; and a croft is the local term for small farms.
"The west coast of Scotland produces the most gorgeous seafood larder."
With few exceptions, MacLeod explained, most of the ingredients came from Skye and the surrounding waters, or nearby. From the stove, chef Michael Smith introduced himself.
"The west coast of Scotland produces the most gorgeous seafood larder," he chimed in. "We're so fortunate to be at the source."
By now the kitchen was at full boil, but the crew remained focused and calm. Nothing seemed to disturb their studied attention to detail. I was surprised when Smith invited us to come in and explore what was going on, but even we couldn't disturb the well-practiced dance underway. You can see some of the action in the photo gallery above.
We'd already experienced one surprisingly good dinner on Skye, at a small pub. I asked Smith why the island had such a rich food heritage.
"Every inch of Skye is very special," he said. "We supply our kitchen as locally as possible. You won't find lemon trees here, but virtually all our seafood is from nearby—80 to 90 percent of it is exported to France and Italy, rich food cultures that were cemented hundreds of years ago."
"But if you hang out here you're going to miss your first course," he added, pointing to our table. I scurried back to my seat, where an amuse-bouche had been delivered—the west coast fish soup.
And so our meal began, and with bite after bite, the purity of the ingredients shone through. Some of them provided brisk contrasts in flavor or texture to the main event, while others served as a quiet backdrop that helped amplify subtler tastes. Who knew that lentils, walnut-onion pickles and blue cheese would be such brilliant foils for beef tongue?
Illuminated by the afternoon sun, we laughed and traded forks, reveling in our good fortune. Between bites, we discussed the logistics of everything from making stock to slicing bread with our newfound cooking friends. The precision of the operation, clearly, did not equate to pretension.
Between bites, we discussed the logistics of everything from making stock to slicing bread with our newfound cooking friends.
Before dessert was served, I decided to take the pulse of the main dining room—or rather rooms, as each was barely large enough to hold a couple tables. The cold, dark stone walls offered a sharp contrast to our sunny kitchen table, and the diners spoke in hushed tones. It struck me as reverential, yet almost somber. I was delighted that we had been relegated to the kitchen.
Back at the stove, Smith laughed when I gave my take. "If you get a few Americans in there it's a different story," he said.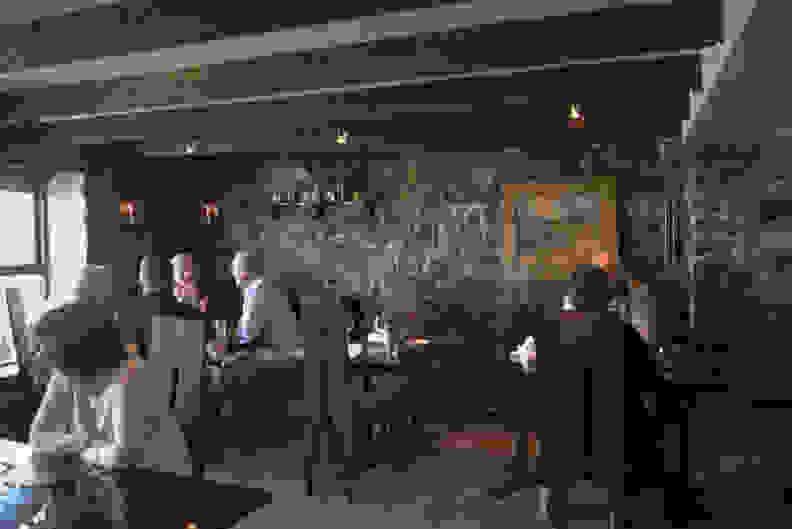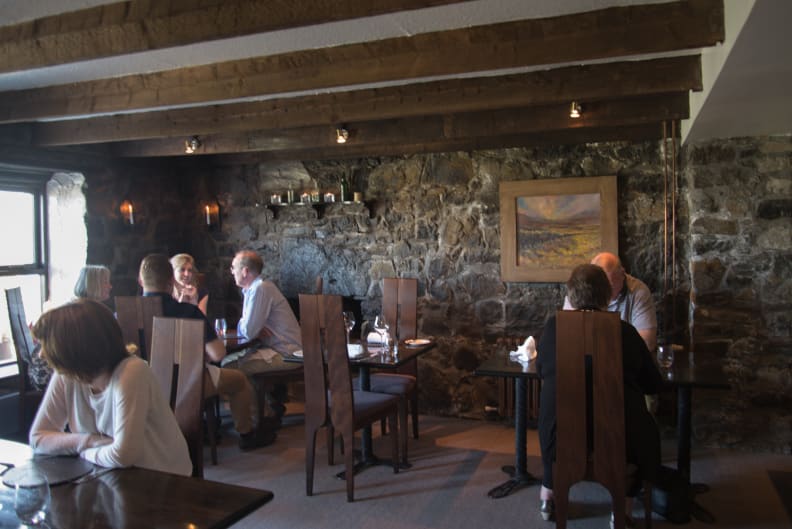 ---
Bringing home a taste of Skye
Unfortunately, I can't eat at The Three Chimneys all the time. Still, some of the cooking seemed straightforward and uncomplicated, so I asked Smith what elements of The Three Chimneys experience could I recreate at home.
"Let nature do all the hard work and invest time in finding the best ingredients."
"The source of your ingredients is paramount," the chef explained. "Let nature do all the hard work and invest most of your time in finding the best ingredients. There should be a strong narrative behind who produced it, and where it's from."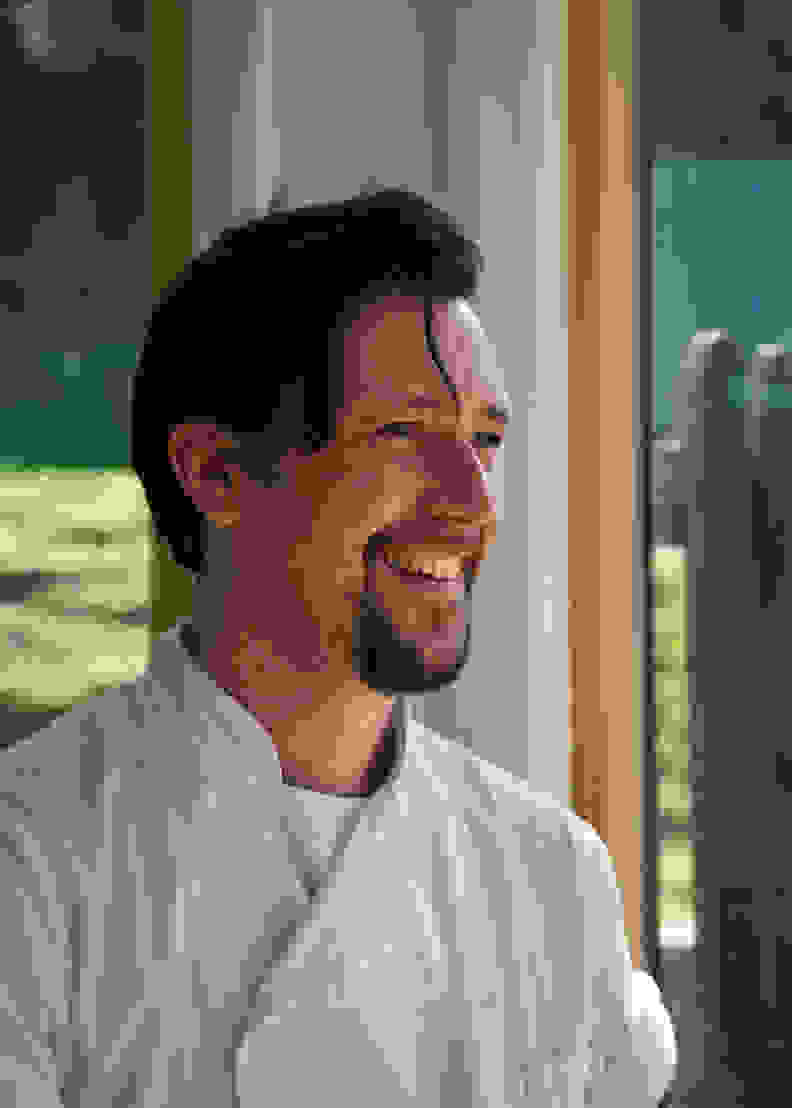 Smith adapts his menu almost daily to take advantage of seasonal ingredients. My meal came at the tail end of summer, but fall would bring in a whole new array of tastes.
"The root vegetables, artichokes, leeks, Scottish plums, raspberries, and brambles (blackberries) are starting to come in," said Smith. "There's a lot of foraging for mushrooms in the fall. We close for eight weeks in the winter, then spring forces our creativity. Rhubarb season starts in February, so we'll do our scallops with rhubarb and gingerbread."
Suffice it to say, I probably won't be cooking any time soon with the confidence and creativity that Smith's kitchen exhibits on a daily basis. But I'm looking forward to the next trip to my local farmer's market. My kitchen table is calling for it.