Ovens
Bosch Debuts a New Benchmark in Kitchen Appliances
The high-end appliance manufacturer brings some much needed style and innovation to the kitchen.


Credit:
Today Bosch announced a number of innovative new kitchen products at the 2014 Design and Construction Week. The launch focused on the Benchmark Series of kitchen appliances, which Bosch CEO, Michael Traub described as "the definitive European kitchen of America."
Arguably most exciting is the introduction of the new series of Benchmark wall ovens. Unlike most consumer-grade ovens, the products in the Euro-inspired Benchmark series feature a sideways opening door. Marketing Manager Zack Elkin describes the ovens as "perfect from an ergonomic point of view." Users will be able to select a left- or right-opening door, depending on their kitchen space needs. While side-opening ovens are already pretty popular in Europe, they have yet to catch on in the States.
Those less impressed by newfangled door directions will be happy to know that the Benchmark wall ovens will also feature a number of welcome features and inclusions. The appliance features an updated AutoProbe for guesswork-free cooking, as well as an EcoChef function—an energy-efficient cooking mode that utilizes residual heat left in the oven cavity to complete the cooking process.
The single wall oven will retail for $2,899, while the double oven will retail for $4,499.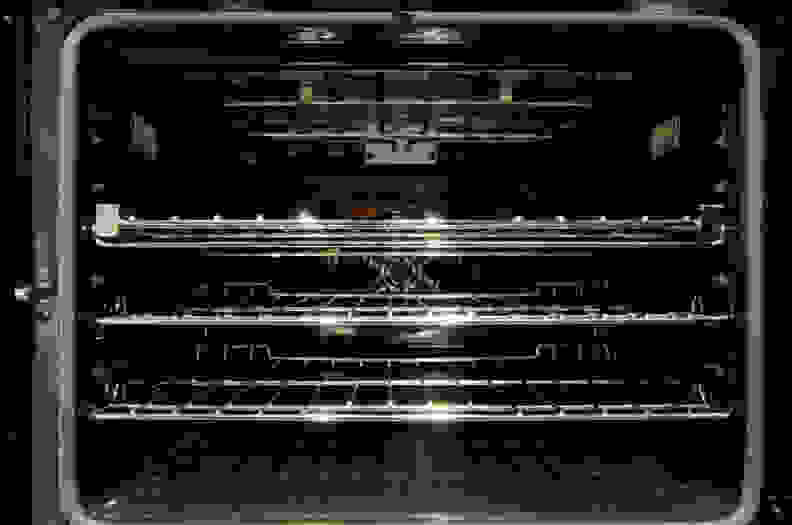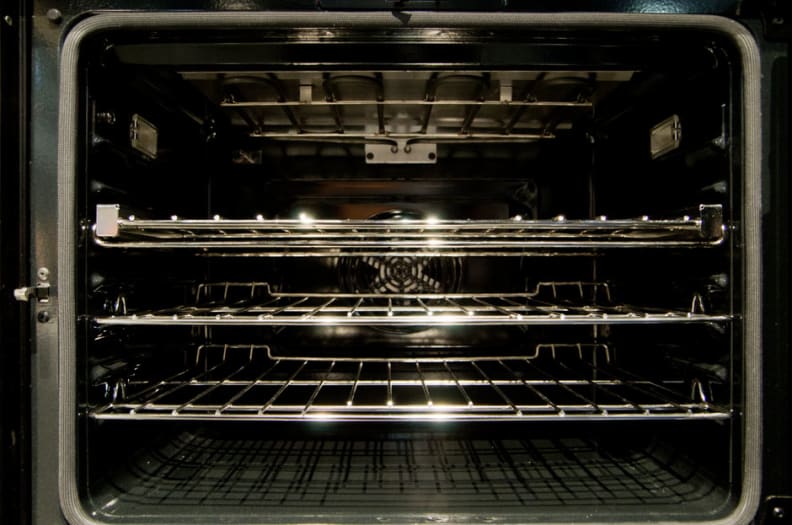 Along with the Benchmark series, Bosch also introduced what it claims is the first steam convection oven destined for the high-end market. In theory, steam convection provides all of the benefits of other convection cooking methods while retaining moisture and flavors more effectively.
The oven will also offer true convection and a regular steam mode alongside the moisture-rich steam convection option, and is designed to match exciting Bosch kitchen appliances. Bosch is convinced that steam convection is the cooking technology of the future, and the company seems particularly proud of its new steam oven. The appliance will retail for $3,449.
Bosch also introduced a new microwave designed to fit alongside the Benchmark steam oven and wall ovens. The Bosch Speed Microwave features both a microwave and convection mode for a variety of cooking needs, and also boasts a relatively large interior cavity. The Euro-styled microwave will cost a pretty penny, though. The 27-inch version will retail for $2,799, while the 30-incher comes in at $1,999.
While all current induction cooktops adjust the active cooking area to the size of your cookware, the Benchmark cooktops offer a greater variety of shapes and sizes.
Bosch will also be bringing a new line of induction cooktops to American kitchens. These cooktops will feature FlexInduction. While all current induction cooktops adjust the active cooking area depending on the size of the cookware in use, the Benchmark cooktops take a different approach, offering larger cooking areas that allow for a greater variety of pot and pan sizes and shapes.
This innovation—along with a seriously cool, retro-futuristic design—results in some pretty desirable cooktops. We're all in favor of the (admittedly slow) proliferation of induction cooking throughout the United States, and we hope this new offering from Bosch will speed up that process.
Bosch also saw fit to add our favorite high-end dishwasher of 2013, the Bosch SHE8PT55UC to the Benchmark line, along with a new built-in fridge. The Bosch Built-In Refrigerator features a completely flush design, allowing it to integrate into existing kitchen cabinets.
As readers may have gathered, the Benchmark series is not likely to show up on sale at big box stores anytime soon. In fact, Bosch stated categorically that the Benchmark series will only be available at high-end retailers. At these prices, it's easy to see understand why.
Up next
Get Reviewed email alerts.
Sign up for our newsletter to get real advice from real experts.