Ovens & Ranges
Crock-Pot Goes Smart With the Belkin WeMo Module
Cook slow, stay smart

Credit:
If you were to give out an award for the least expected brand pairing, it would have to go to Belkin and Crock-Pot. Better known for WiFi routers and computer peripherals, Belkin is putting its name and the iconic WiFi sign on the latest slow cooker offering by Crock-Pot. Together, the two companies are looking to leverage their respective strengths to create the ultimate kitchen gadget.
As part of a growing line of home automation devices, the Crock-Pot WeMo Smart Slow Cooker ($99.99) is bringing one of the oldest forms of cooking into the 21st century. Unlike your regular old slow cooker, this one is equipped with a WiFi module that seamlessly integrates into Belkin's WeMo home automation scheme, allowing you full control over your slow cooker even when you are not within arms reach.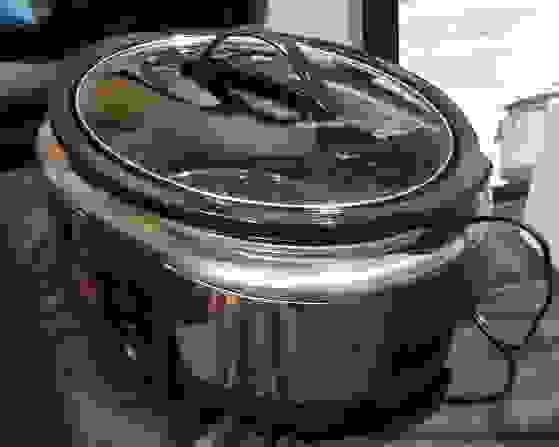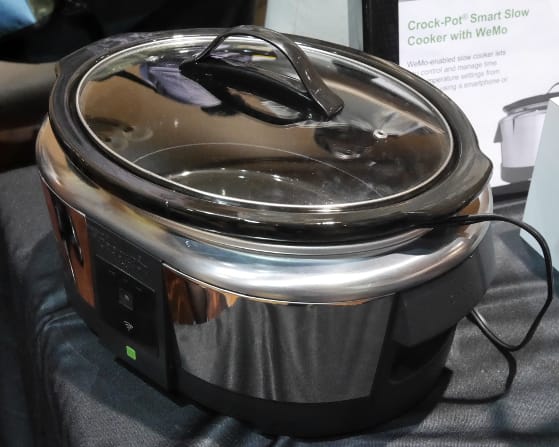 Like other smart devices, the smart Crock-Pot allows you to remotely control various functions, such as on/off, temperature, cooking time, and check on the status of your pot roast, all via the comfort of your smartphone. Additionally, the smart Crock-Pot can send reminders and alerts in case you forget to turn it off.
Belkin will also be introducing a WeMo-enabled coffee maker when CES officially opens its doors on Tuesday.