Ovens & Ranges
This Pressure Cooker Generates Its Own Electricity
Fagor's new design uses heat to power its electronic controls.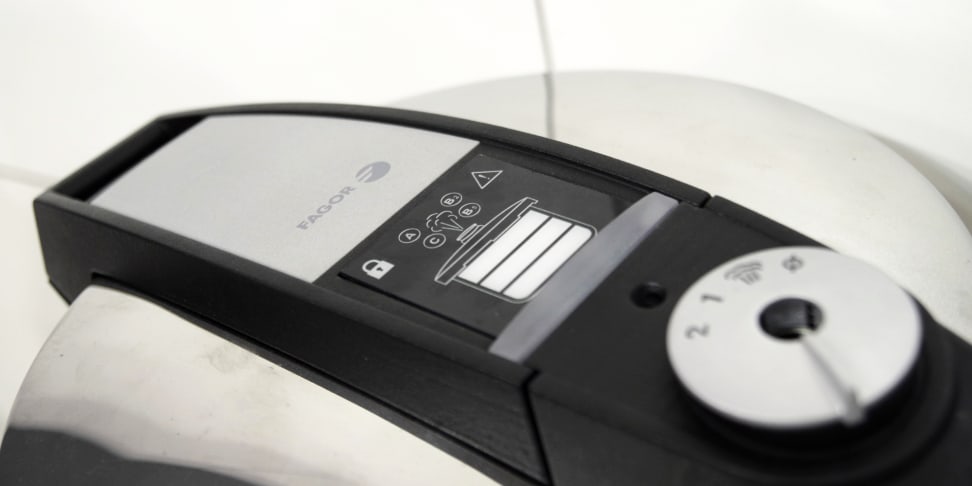 Credit: Reviewed.com / Keith Barry
A prototype stovetop pressure cooker from Fagor features electronic controls, but doesn't need to be plugged in.
That's because it uses the heat within the device to generate just enough electricity to power its buttons and display. Just put the pressure cooker on a hot burner and its controls will come to life.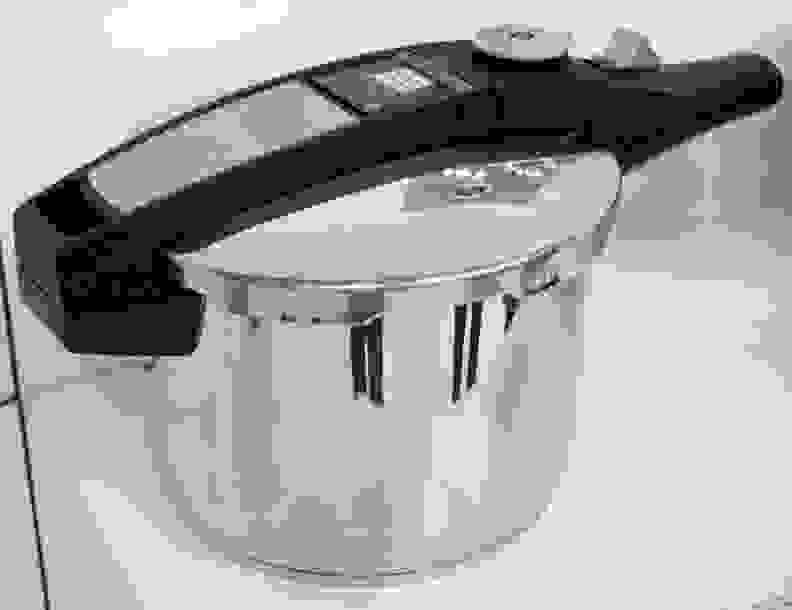 Such a feat is possible thanks to the Thermoelectric Effect, in which a change in a material's temperature results in the generation of electricity. (It's the same principle behind compressor-free refrigerators.)
There's no word on whether the prototype will make it into production, but it's certainly an example of ingenious engineering.
Related Video