Ovens & Ranges
GM Uses Leftover Car Parts to Build a House in Detroit
Move is part of the automaker's program to invest in communities where employees live and work.
Credit:
Yesterday, automaker GM announced that it's partnering with the Michigan Urban Farming Initiative (MUFI) to convert a shipping container and other repurposed materials into an urban homestead. Designed in part by TAKD Design and the Integrity Building Group, the 40x8x10-foot dwelling is part of "MUFI's plan to reinvent urban agriculture."
The Michigan Urban Farming Initiative will front $3,000 for the container itself, while another $20,000–$25,000 will be required to get the interior into livable shape. Once it's all completed, the home will be occupied by a university student caretaker.
Employee volunteers from GM will help build the structure, and around 85 percent of the building material will come from post-consumer recycled materials. Many of those will be cast-offs from the Chevy Volt factory in nearby Hamtramck, Michigan, that would otherwise have been thrown away.
The repurposed parts will include vehicle soundproofing materials used for wall insulation, old lockers turned into planters, and wooden pallets transformed into (presumably rather rustic) furniture.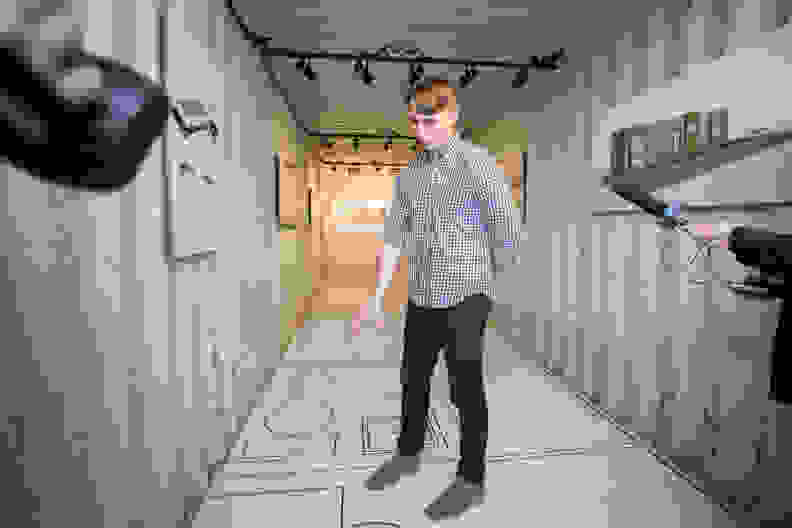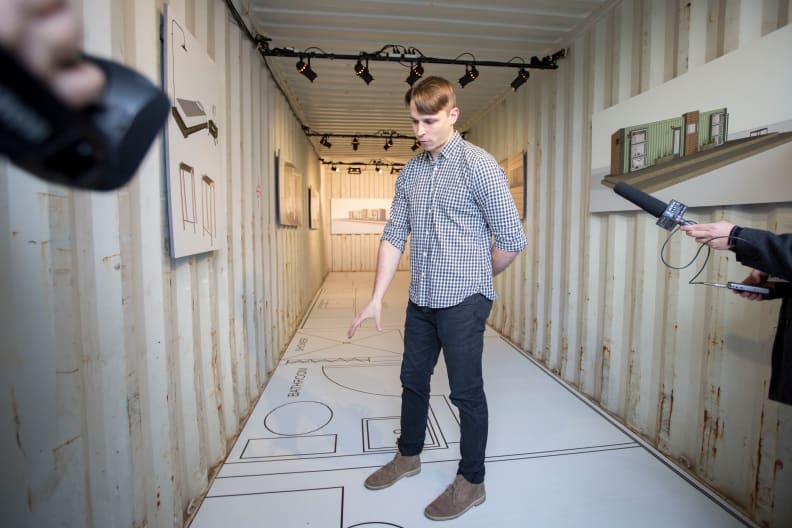 Although shipping containers have been used as housing before—and even as hotels—this will be the first such registered structure in Detroit. It seems likely that the house will be completed in time for the Detroit Design Festival this coming fall.
Via: GM