Ovens & Ranges
Meet the Children's Lunchbox Even Adults Will Love
Lukewarm lunches are off the menu.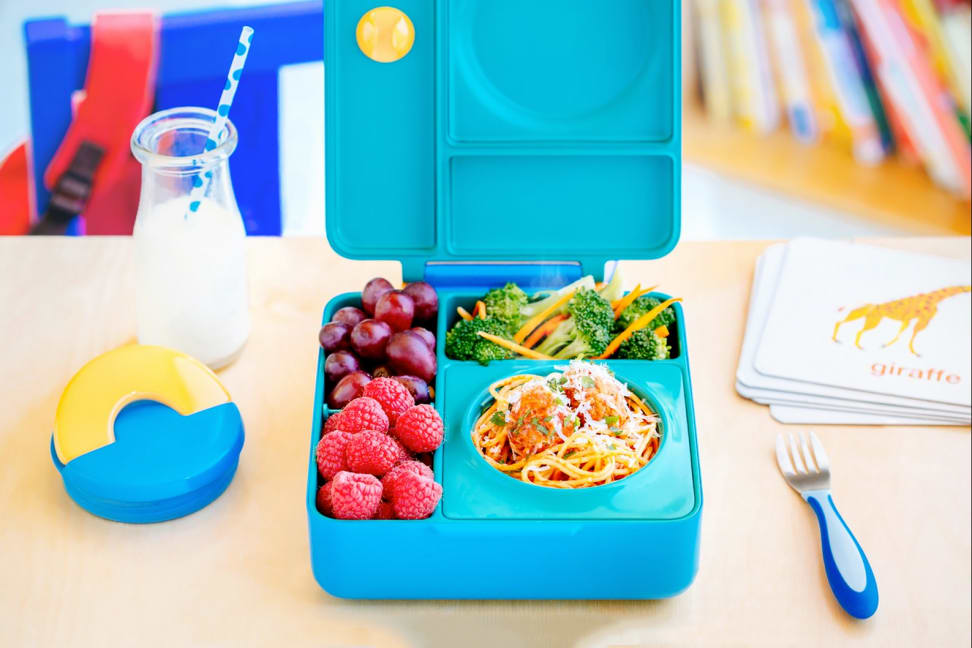 Credit:
Children's lunches aren't exactly known for their culinary excellence. Soggy sandwiches, lukewarm yogurt, and squished bananas couldn't charm the palate of even the most ravenous eaters.
It's a problem that was staring Nancy Yen in the face when she noticed that the food she packed her preschooler was coming home uneaten every day.
Concerned that he wasn't getting the nutrients he needed, she tried everything she could think of to package his meal in a more appealing way, but nothing seemed to tempt him. Frustrated, she dreamed up a lunchbox that could keep her child's meal fresh and tasty until lunchtime.
Thus OmieBox was born.
Say goodbye to your clunky thermoses and leaky tupperware, because there's a new container in town. The reimagined lunchbox, created by Yen and her small OmieLife team, provides a simple solution to this pervasive problem.
OmieBox boasts a game-changing vacuum-insulated bowl that promises to keep cold yogurt cold and hot soups hot, along with several leakproof compartments. Further thoughtful touches include a utensil holder, a removable compartment divider, and handles designed to be easy for kids to use.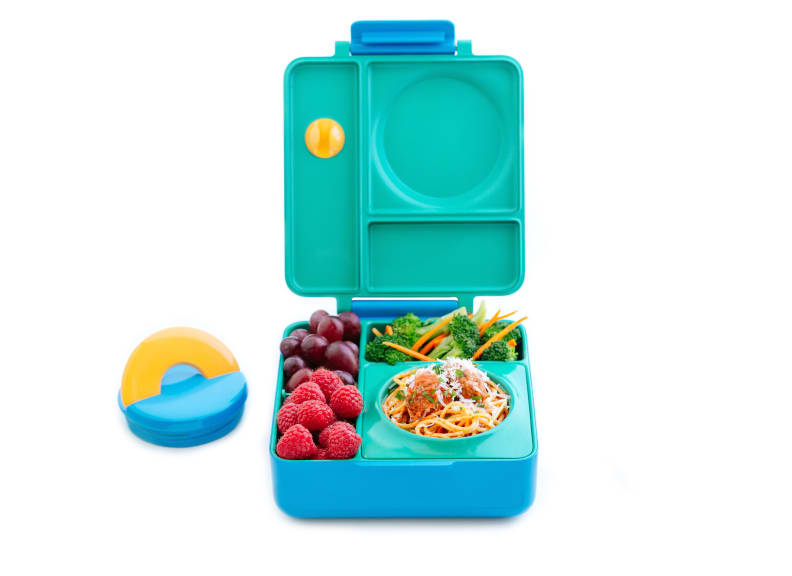 Those unwilling to give up their PB&J will be pleased to note that the insulated bowl can be removed to reveal a sandwich-sized compartment. OmieBox may be made of hard (BPA- and phtalate-free) plastic, but it offers a great deal of lunch-packing flexibility.
If you're eager to get your hands on the bright, bento-style container, you might want to act quickly. The OmieLife team is currently looking to Kickstarter for funding, and with more than a month to go, the campaign is already nearing its $42,000 goal. An early $39 pledge will get you an OmieBox for $10 less than the retail price, and the boxes are estimated to ship in October, assuming the Kickstarter funding goal is met.
This upgraded lunch pail may have been designed with children in mind, but all the handy features have us hungry for an OmieBox of our own. Here's hoping an adult-sized version is next on the OmieLife team's agenda—we're getting tired of crushed sandwiches, too.