Ovens
NASA Counts Down to Thanksgiving in Space
Public to get a glimpse of how astronauts celebrate Turkey Day

Credit:
The United States and Canada aren't the only places that celebrate Thanksgiving. While technically not a country, the International Space Station also joins us in celebrating the holiday.
Over 200 miles above the ground and traveling at about 17,000 mph, the ISS crew gives thanks with an out-of-this-world feast of their own. What could be better than regular Turkey Day?
Turkey Day in SPAAAAAAACE!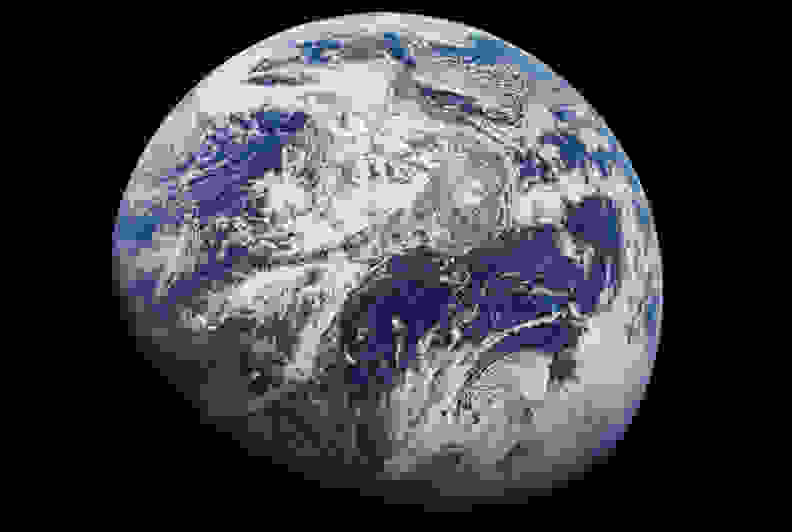 This year, six crew members on the station will take a break from performing scientific experiments and recording David Bowie covers to enjoy a meal of irradiated smoked turkey, thermostabilized yams, and freeze-dried green beans. Leading up to the big event, NASA astronaut Tom Marshburn and Vickie Kloeris, manager of the ISS's food system, will be giving live interviews on Wednesday, Nov. 27, at 7-8:30 a.m. EST, via satellite.
-->
In addition to what's on the space menu, Kloeris is also responsible for U.S. spaceflight food shipments and new food item development. Unsurprisingly, food technology and research is vital to space travel. Sending a complete Thanksgiving dinner to space is very important, but so is figuring out ways to make food last longer or make the packaging weigh less. For full details on the Thanksgiving Eve interviews, you can read the full press release here.
What do we have to look forward to for Space Turkey Day 2013? NASA has always been happy to provide footage of the festivities, and this video from 2011 gives us a good idea of what the astronauts of Expedition 38 will be eating. Aside from the aforementioned turkey and veggies, there are likely to be homestyle potatoes, cranberries, a fruit cobbler dessert, and NASA's own special cornbread dressing.
In 2012, Expedition 34's menu included Marshmallow Fluff and Russian mashed potatoes with onions. Check out the awesome video below:
---
-->
The full 2013 menu will likely not be revealed until the interview the day before Thanksgiving. You can get in on the space-feasting action, though. Check out the recipe for NASA's cornbread dressing, or watch its archived videos of life aboard the ISS.
Their food might not be exactly the same as what we're eating down here on the ground, but the companionship and warm holiday feelings are the same. And that view is simply unbeatable.
Up next
Get Reviewed email alerts.
Sign up for our newsletter to get real advice from real experts.