Ovens
The Slide&Hide Oven Is Amazing. You Can't Have It.
We can't get enough of Slide&Hide. But we also can't get a Neff, period.

Credit:
One of the best things about attending an international kitchen show is seeing products that just aren't available in the U.S.
Take, for example, Neff. Since 1982, the German company has been a subsidiary of BSH, the same company that owns Bosch, Thermador, and Gaggenau.
But unlike those other brands, Neff has never been sold in the U.S. Ostensibly, it's because Neff only makes built-in appliances, which are a small percentage of American appliance sales. That's a shame, since the Neff Booth at Milan's EuroCucina was full of interesting innovations.
Our favorite? Slide&Hide, a unique oven door that swings out of the way and under the oven cavity for easy access. It's designed for small kitchens, where an open door could be a major obstacle.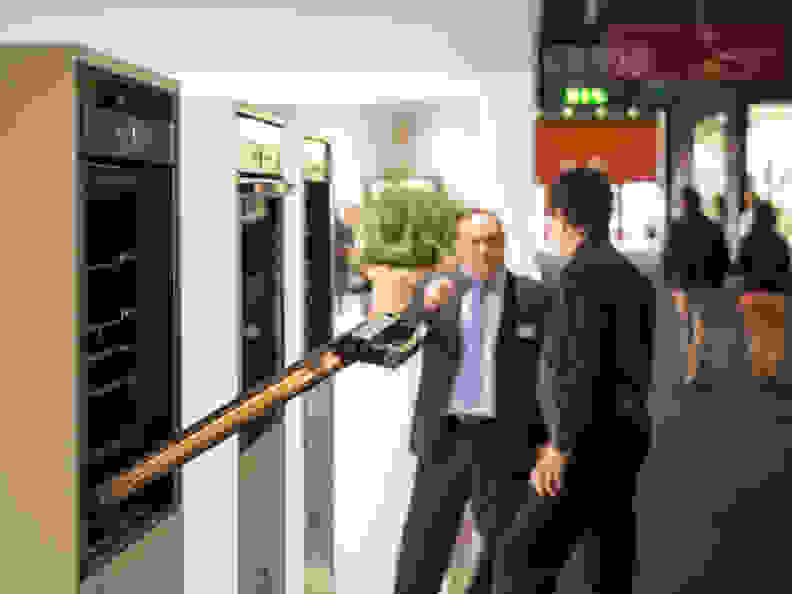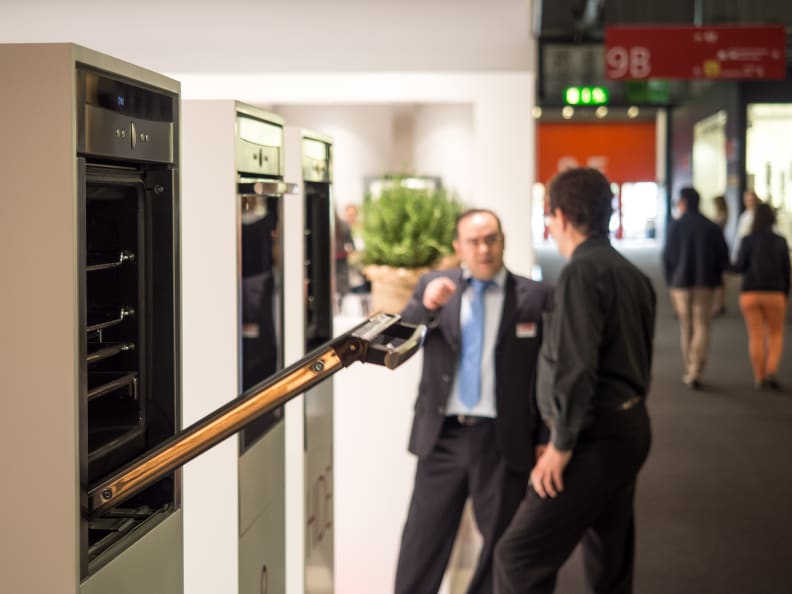 We don't know what's up with the strolling brass band, or why Neff isn't sold in the U.S., but we do know that the BSH group often shares technology across divisions. There aren't any plans to bring Slide&Hide across the Atlantic, but that doesn't mean it won't ever happen.
Up next
Get Reviewed email alerts.
Sign up for our newsletter to get real advice from real experts.