Ovens
Our favorite Anova immersion circulator is just $99 for Cyber Monday
It's a sous vide steal!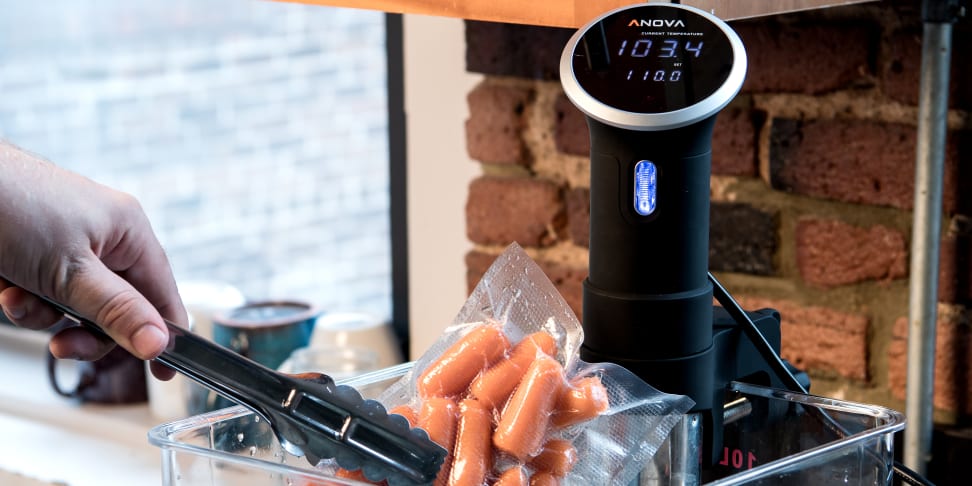 Credit: Reviewed.com
If you haven't yet cooked a meal with Anova's legendary Bluetooth Precision Cooker, you'll want to try it immediately. That's easier and cheaper than ever, now that the typically-pricy cooker is dropping to an unheard-of $99 in honor of Black Friday. That's $50 off!
Anova's Precision Cooker, which won the title of Best Cooking Gadget in our Best of Year awards, is the top when it comes to this year's must-have kitchen gadget, the immersion circulator. These nifty devices make it easy to cook sous vide, a technique that uses a low-temperature water bath to cook your food perfectly every time. Best of all, it's a set-it-and-forget-it process that allows you to go about your day while your food cooks—especially since you can control the Anova from an app on your phone using Bluetooth connectivity.
If you're curious about sous vide cooking or want to scoop up the best gift ever for a foodie friend, you won't find a more effective immersion circulator on the market—and you'd be hard-pressed to find a cheaper one either. The Anova WiFi—an identical version of the Bluetooth Anova that can connect to your phone with WiFi—came out on top when we tested eight of the top immersion circulators out there, so you can trust us when we say it's a pleasure to cook with.
Up next
Get Reviewed email alerts.
Sign up for our newsletter to get real advice from real experts.