Ovens & Ranges
Samsung Debuts a Whole New Smart Home Brand at CES 2014
Samsung plans for smart home domination at CES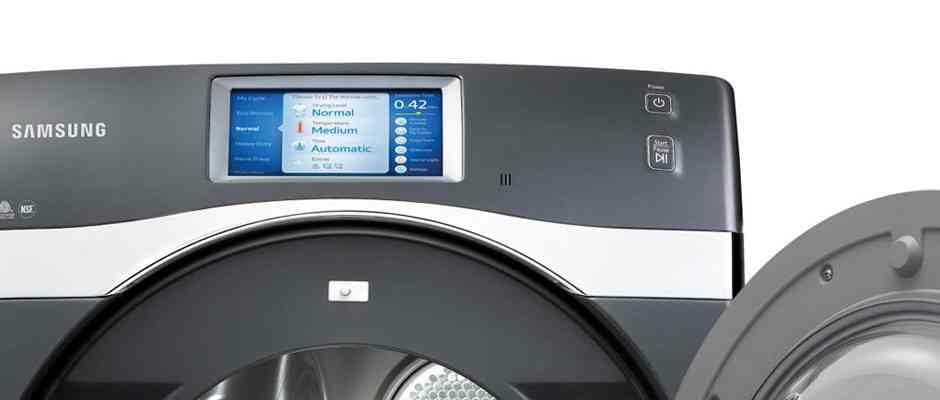 Credit:
Samsung announced that it will debut a whole new Smart Home brand at CES this year, with technology that ties together smart TVs, home appliances, and smartphones from Samsung and third party manufacturers alike.
The company says the Smart Home "integrated platform" will be unveiled as an entirely new brand along with a new logo at CES, and will be showing up in stores early this year.
Smart Home promises homeowners the ability to connect all their devices through a single application with three main services: Device Control, Home View, and Smart Customer Service. Each one seems to do exactly what it says, and putting them all in the same place sure seems convenient.
Device Control lets users control home appliances along with systems like lighting and air conditioning using a smartphone or smart TV. It'll be possible, for example, to turn on the lights before you get home, or turn down the AC while you're on vacation. There's also a voice control function—Samsung gives the example of saying "good night" to a Galaxy Gear watch to turn down all the lights in a home.
Under Home View, users will be able to check their appliances using "in-built cameras" (we really hope they're talking about a fridge camera) Smart Customer Service provides maintenance reminders and can connect users with repair services.
What's most interesting is that Smart Home will also play nice with devices from other manufacturers. That doesn't come as a surprise: Last week, we learned that Samsung had opened up their smart protocol to developers, the first step in a smart home dominated by Samsung standards.
According to Wonpyo Hong, president of Samsung's Media Solutions Center, the goal is to "make the connected home a reality for consumers today." Pretty ambitious, but if any company can do it, it's a giant like Samsung, who makes everything from TVs and smartphones to fridges and digital cameras.
For any other smart home coverage, be sure to look at Reviewed.com for CES news and updates, including the official Editors' Choice awards of CES.