Ovens & Ranges
Spice Up Your American Kitchen With These Italian Appliances
These Italian home appliances will give your kitchen a taste of la dolce vita.
Credit:
If you're tired of boring kitchen appliances, it's time to learn some Italian.
Companies like Bertazzoni, Ilve, and Fulgor are importing some of the most interesting appliances on sale in the US. Whether you're looking for retro looks or modern design, there's an Italian manufacturer with a product to match.
Take, for example, Smeg. That not-very-Italian name is actually an acronym for the very Italian-sounding Smalterie Metallurgiche Emiliane Guastalla, which translates roughly to "Guastalla metal enamel factory."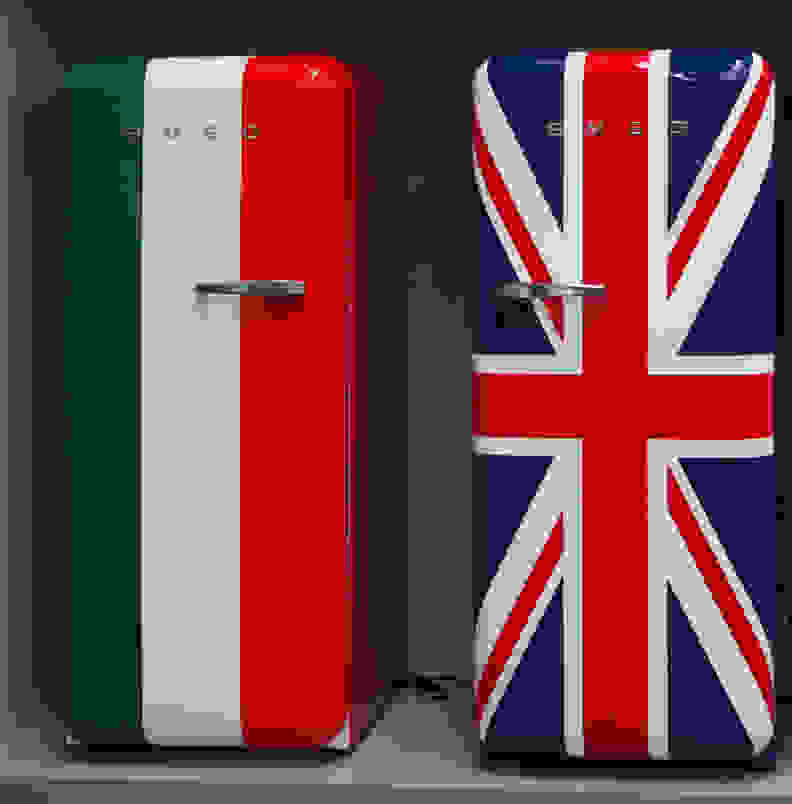 Founded in 1948 by a branch of the Bertazzoni family, it's grown into a major appliance manufacturer in Italy. Unlike most European brands, however, Smeg imports its products to the US. And that's a good thing.
Nobody else makes refrigerators based on vintage Fiat cars, cooktops designed by world-renowned architect Renzo Piano, or sleek, compact wall ovens.
But even if you don't live in Milan, you can find Smeg appliances in specialty appliance retailers or online. And they're surprisingly affordable for high-end products. Freestanding gas ranges sell for around $3,000, which is less than what a similar Viking or Wolf would cost. And built-in cooktops and wall ovens might set you back slightly more than a comparable KitchenAid or Electrolux.
We caught up with Smeg CEO Vittorio Bertazzoni, grandson of the company founder, at the Architectural Digest show in New York. He showed off some of Smeg's latest products, including a retro fridge emblazoned with the Italian flag, and the downright sexy Victoria range.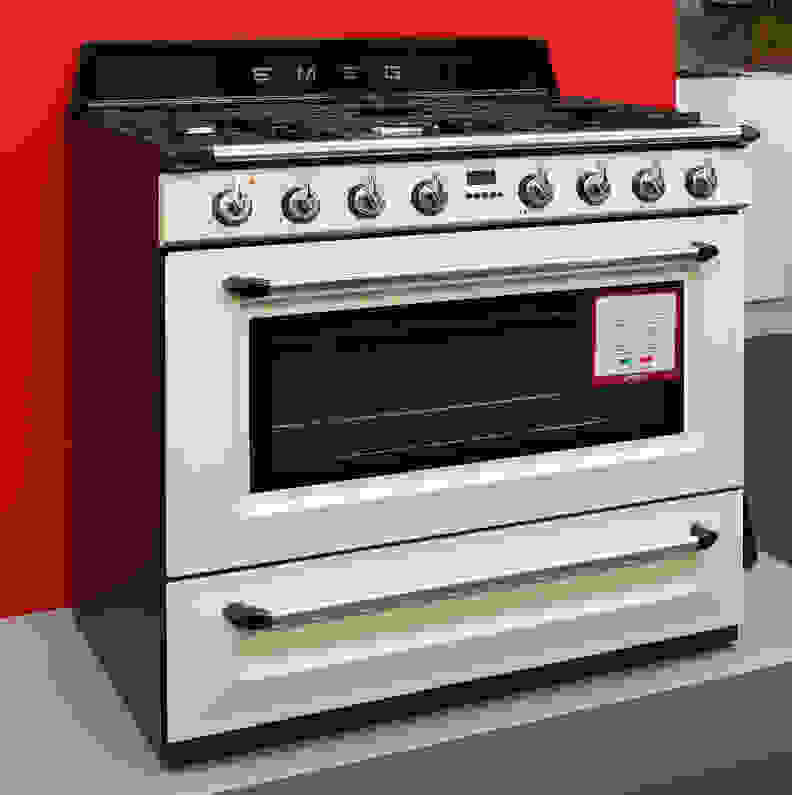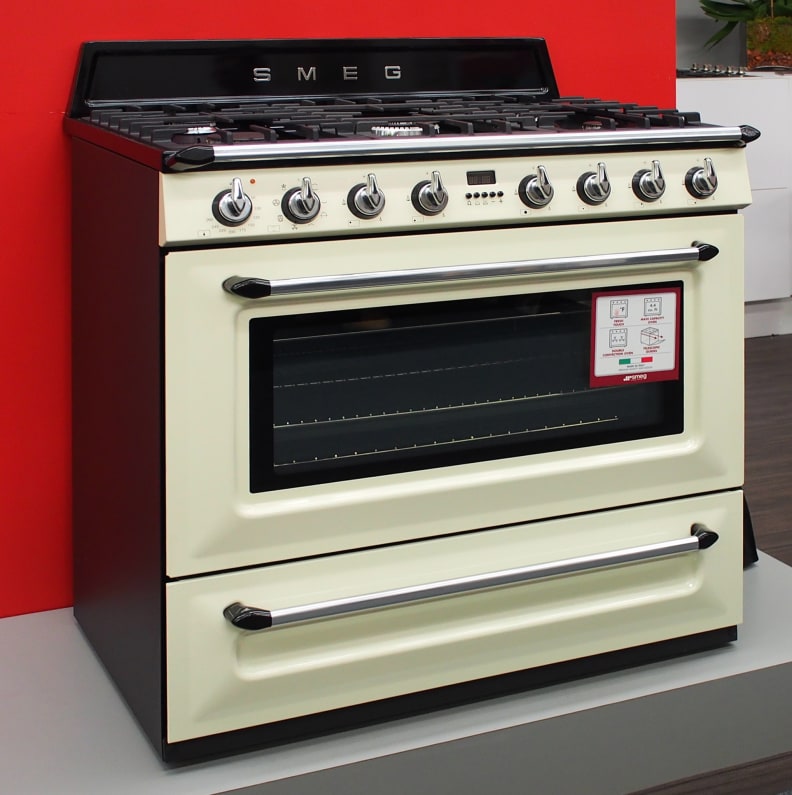 But when it comes to attractive Italian appliances, Smeg isn't alone.
Ilve (pronounced "ill-vay") sells a unique range with a convertible burner in the middle. You can turn it into a griddle, steamer, barbecue grill, or even a chopping board.
Bertazzoni, owned by a branch of the same family that started Smeg, sells equally eye-catching products. It's got a series of wall ovens with solid glass handles, and line of sleek wall ovens and cooktops for small kitchens.
Bertazzoni also sells a unique line of ranges that can be finished in any color—they're painted in Modena alongside Ferrari's supercars. We bet your oven doesn't have that kind of pedigree.