Ovens
This incredible meat thermometer is finally at a reasonable price
Cook everything to perfection every time.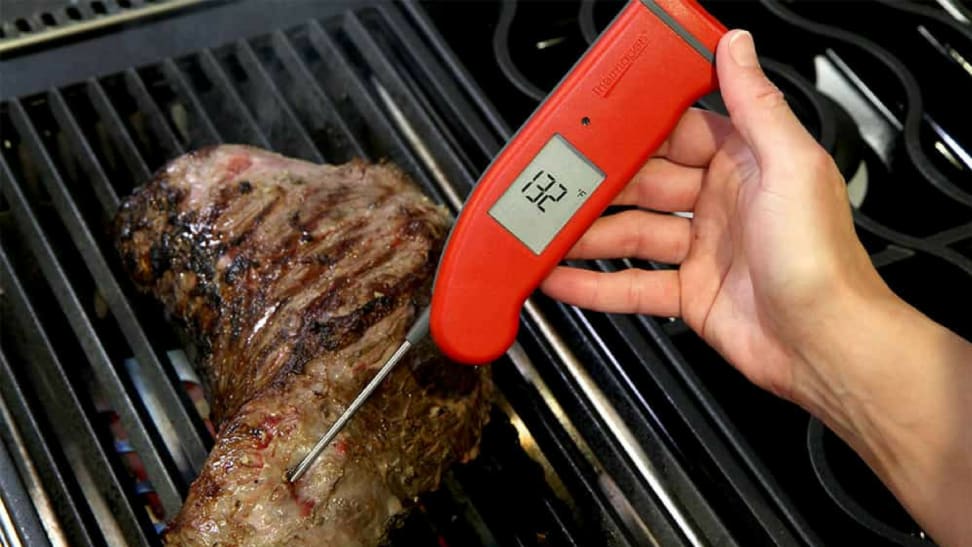 Credit: ThermoWorks
If you're a frequent meat eater, you know the absolute horror of cutting into a roast only to find it's undercooked (or worse, overdone). That's why a good meat thermometer is so essential, but getting one that's both accurate and speedy can be tough without spending a little bit of money. Thankfully, one of the best meat thermometers we've ever tested is at its lowest price right now.
The ThermoWorks Thermapen Mk4 is one of the most expensive meat thermometers on the market at $99, but right now you can get the gray version for $74.25 directly through the ThermoWorks site. We loved this model because it can read temperatures in just 2 seconds and is the most accurate among all the models we tested (even better than our top pick from the same brand, the ThermoPop). For the extra cost of the Mk4, you also get a bunch of exciting features like an automatic backlight in dark temperatures, a 360 degrees rotating display, and turns on and off as you extend the probe.
It would have won our award for Best Overall if it wasn't for its incredibly high price point. But with this amazing sale, the Mk4 is a bit more reasonable of a purchase. So if you're a cooking enthusiast or just tired of drying out your turkey, now may be the time to invest in this high-end digital meat thermometer.
Prices are accurate at the time this article was published, but may change over time.
Up next
Get Reviewed email alerts.
Sign up for our newsletter to get real advice from real experts.