Ovens
This new oven can prevent fires—and annoying smoke alarms
GE works with Nest to keep an eye on your oven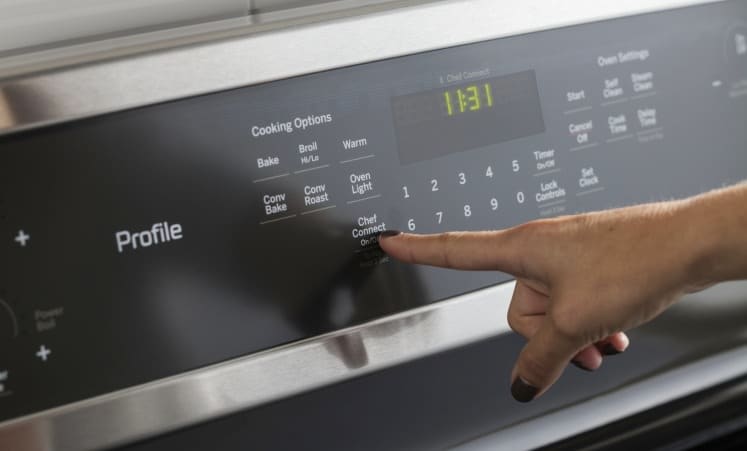 Credit: GE
The only thing worse than a false smoke alarm is a real one. Now, GE Appliances and Nest have a plan to keep any cooking mishaps from ruining your dinner party—or worse.
If you connect your Nest Protect to a compatible GE oven, the smart smoke and carbon monoxide detector will automatically shut off your oven if it senses smoke or fire.
"Our integration with Nest Protect helps us ensure that our connected oven owners are safer when cooking, especially when the oven is left unattended," said Paul Surowiec, who heads cooking for GE Appliances.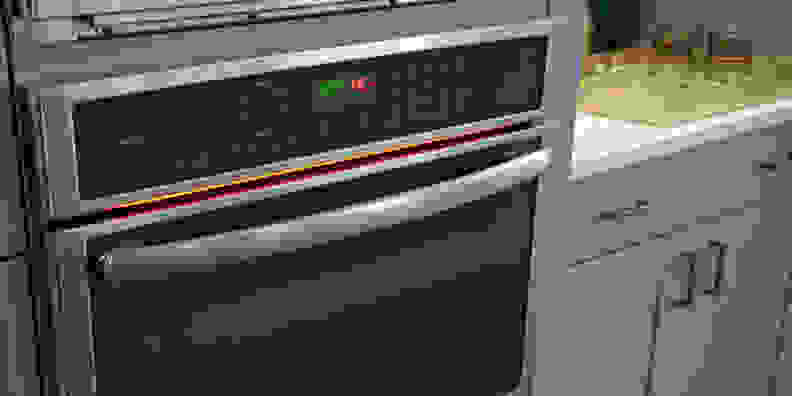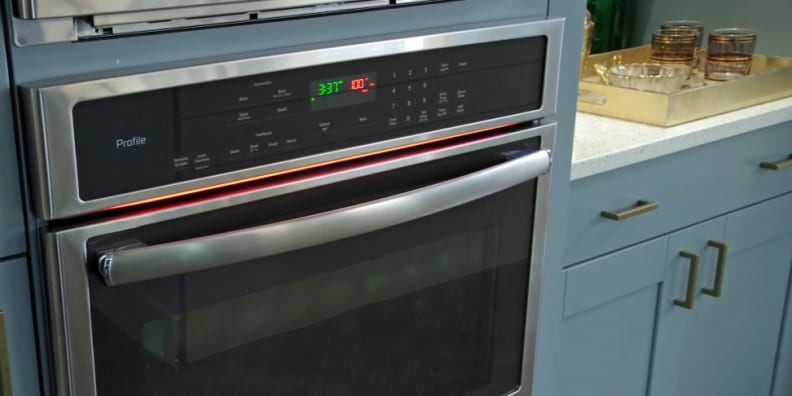 In addition to turning off the potential source and alerting the user through a push notification, the Nest Protect will continue to do what it always does: Send you a notification with the option to ignore the alarm.
That way, if you're home and the situation is under control, you can simply shut off the alarm and get back to planning what to make in place of that soufflé you burned.
If you're using the connected oven's remote start option, Nest will know that you're out of the house. If it detects smoke, Nest will send you a notification that it has turned the oven off, but the smoke alarm is on.
While that remote notification won't save a burnt dinner, it might buy you the seconds you need to keep a small kitchen fire from turning into something much worse.
Nest will automatically shut off your oven if it senses smoke or fire
GE announced the Nest integration at CES 2017, where it also unveiled a partnership with smart cooking startup Drop.
GE already has one of the most robust smart appliance lineups in the industry. The Louisville-based company, now a division of Haier, makes over 70 appliances that can connect to WiFi. All of them have integration with the Amazon Alexa virtual assistant for voice control.
Reviewed.com also gave multiple Best of Year awards to GE connected cooking appliances in 2016.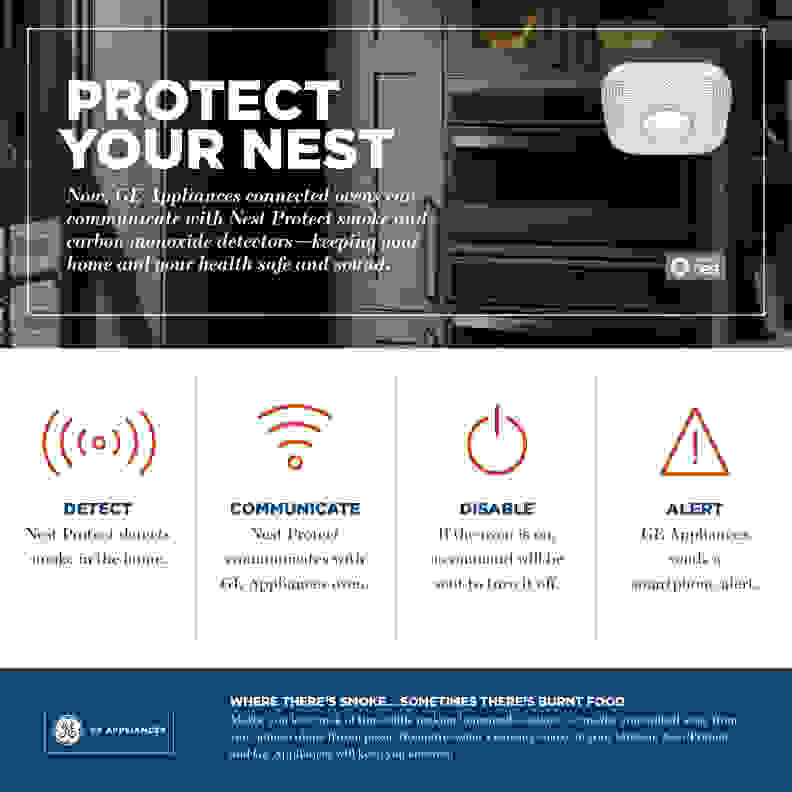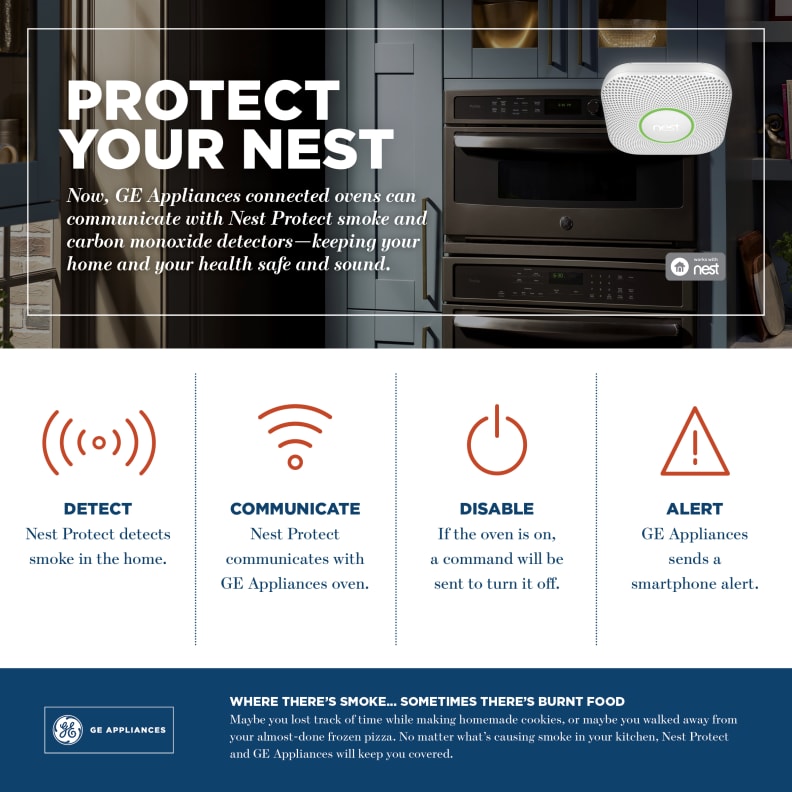 Up next
Get Reviewed email alerts.
Sign up for our newsletter to get real advice from real experts.