Ovens
This smart pan teaches you to cook like a pro
Meet the Hestan Cue connected pan and cooktop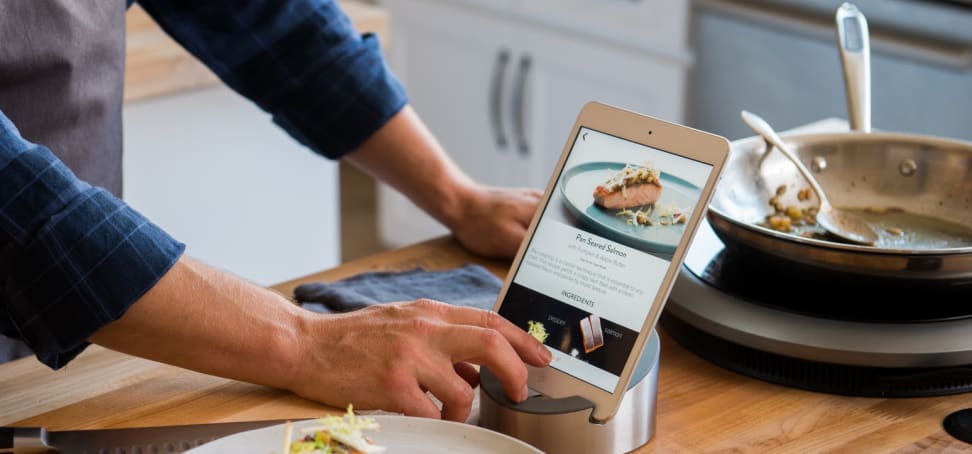 Credit: Hestan
As the internet of things creeps closer and closer to your kitchen, another product aims to meld cloud computing and cookware. And this one isn't just for foodies.
The Hestan Cue is a smart portable induction cooktop and cookware set that uses sensors and pre-set recipes to walk users through the basic steps of making a meal. The pan and cooktop are both connected to an iOS or Android app that not only gives step-by-step instructions—including video—but also adjusts the temperature of the pan in real time.
Videos of chef's techniques and countdown timers put a finer point on nebulous recipe instructions
If the recipe calls for a sear followed by medium-high heat, the Cue will set its temperature accordingly. If you skip a step or take too long, the Cue can turn the temperature up or down. Videos of chef's techniques and countdown timers put a finer point on nebulous recipe instructions—like when food needs to be flipped, or when oil begins to "shimmer."
That level of precision is thanks to sensors mounted in the pan and cooktop, which are all in the service of getting would-be chefs comfortable with the experience of cooking new foods in new ways.
"When you do this a couple times, you get a feel for what it should look like, what it should sound like," said Hestan's Christoph Milz.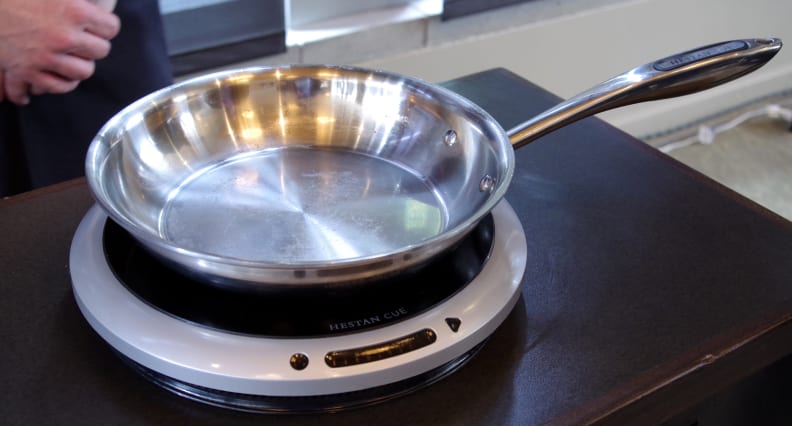 Unlike other smart cooktops, the goal of the Cue isn't just to teach newbie home chefs how to cook like a pro—but also to get a simple dinner on the table. Full recipes are created by award-winning chefs, but can be pared down based on ingredients, time, and skill level.
When Hestan demonstrated a grilled salmon recipe for us, the Cue's app played videos that walked users through everything from ingredient preparation to plating. A menu let users customize the recipe to skip the sauce, or to avoid certain ingredients.
Though Cue may sound like it came out of some scrappy startup, parent company Hestan is one of the biggest names in commercial kitchens. It's also a subsidiary of Meyer Corporation—which is the largest supplier of cookware in the U.S.
The Cue we saw was a prototype, and there's no word on pricing yet, but Hestan says a production-ready product will hit the market in the first half of 2017.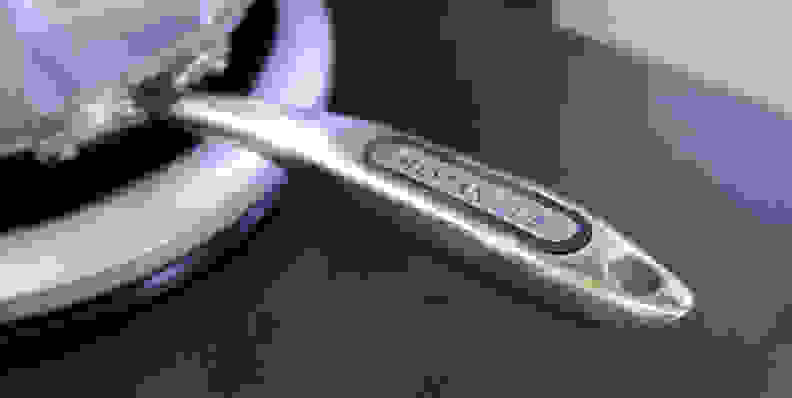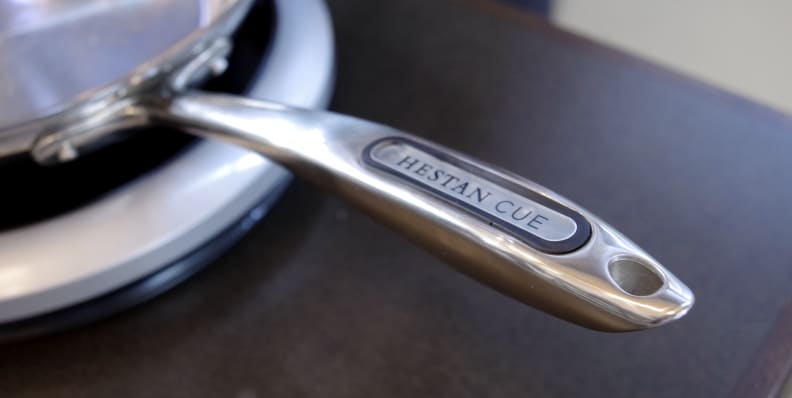 Up next
Get Reviewed email alerts.
Sign up for our newsletter to get real advice from real experts.