Ovens
Scrawny Turkeys Leave Butterball Scrambling
Unexpectedly slim birds puzzle nation's largest turkey producer
Credit:
Those with large families to feed this Thanksgiving may need to stock up with turkeys sooner than expected. Butterball, arguably the most recognizable Thanksgiving turkey seller in the United States, has warned consumers of a shortage of large fresh turkeys in the coming weeks. The company has predicted a nationwide 50% cut in supplies of 16-pound and heavier fresh turkeys.
The shortage is due to the size of the birds themselves, or in this case, the lack thereof. According to Butterball Spokesperson Stephanie Llorente, the current crop of turkeys is not fattening up as expected. "We experienced a decline in weight gains on some of our farms," she said, "causing a limited availability of large, fresh turkeys." Butterball was unable to shed any light on the cause for this shortfall in weight gain.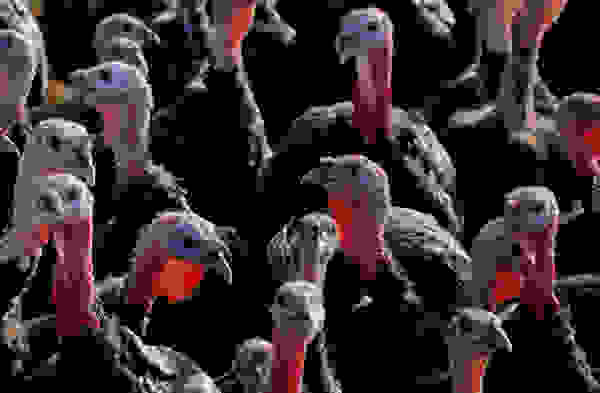 Now, before you rush off to your local grocery store to stock up, remember that the shortage will only affect 16-pound and heavier fresh Butterball turkeys. Supplies of frozen turkeys have not been affected, and no doubt a competing supplier will be quick to fill the void left by Butterball's shortage.
[Via: [LA Times]
[Hero image credit: Flickr user "pinkmoose"]
Up next
Get Reviewed email alerts.
Sign up for our newsletter to get real advice from real experts.