Ovens & Ranges
We're Jealous of Panasonic's European Appliances
Japanese design meets European practicality in the kitchen.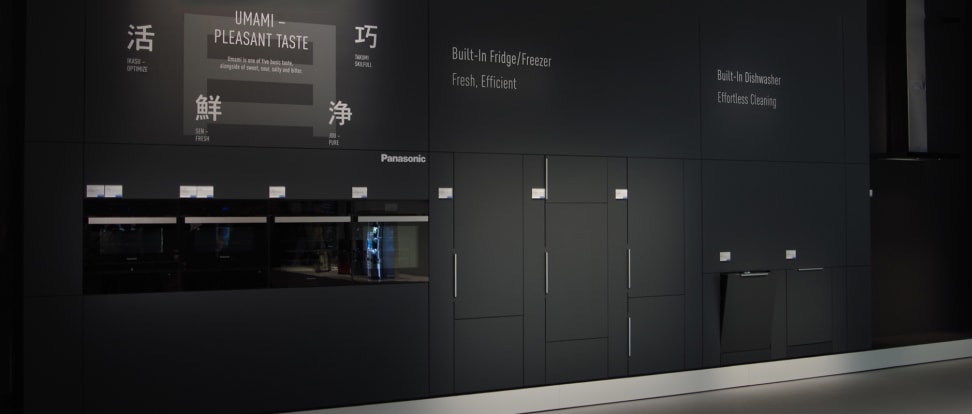 Credit: Reviewed.com / Keith Barry
Panasonic—you know, the Japanese behemoth that makes TVs, cameras, and microwaves in addition to solar panels, batteries, and industrial technology—is also a major player in the European large appliance market. Unfortunately, the company's refrigerators and cooktops aren't headed to the U.S. any time soon.
That's a shame, because Panasonic showed off some pretty cool products at IFA 2015. According to Tetsuro Homma, head of Panasonic's appliance division, the company has a renewed focus on premium products, such as built-in wall ovens and upscale small appliances.
According to Homma, Panasonic's design "perfectly harmonizes" the clean lines of Japanese design with the functionality of a European kitchen.
"The result of this combination is a new and even more refined sense of design," he said.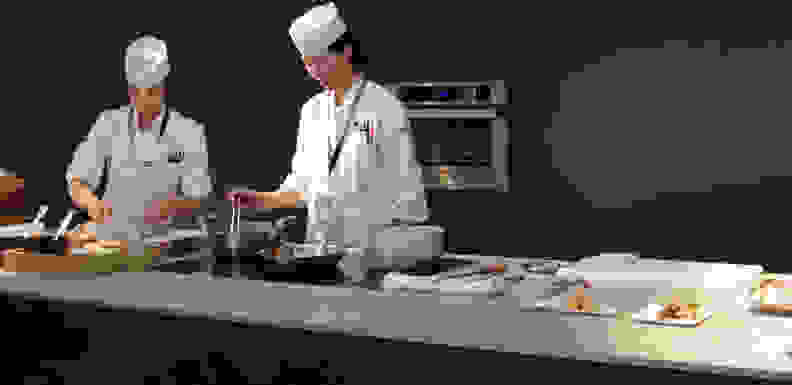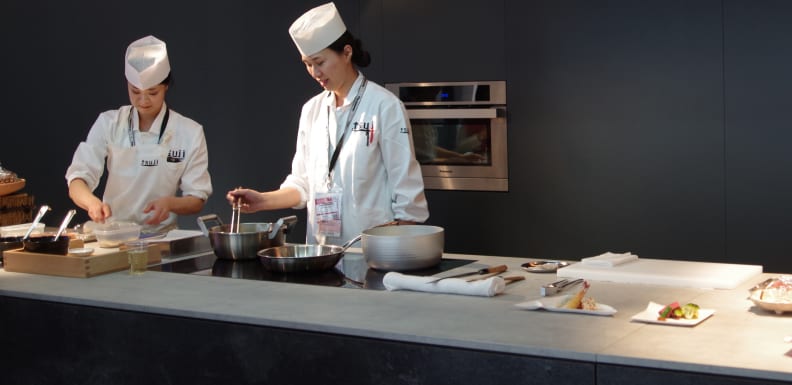 Performance is also a fusion of East and West. From induction cooktops to refrigerators, these appliances are "born of Japanese culture." For instance, new refrigerators have a food preservation system that's inspired by washoku—the traditional Japanese cuisine that emphasizes fresh ingredients and thoughtful preparation. And the AutoCare washing machine meets the European consumer's desire for simple operation thanks to Panasonic's expertise in building sophisticated sensors.
×
New Gallery
According to Laurent Abadie, head of Panasonic Europe, it looks like even more advanced things are just around the corner. "Home appliances will become connected with your smart house to change the way you cook," said Abadie.
By 2020, Panasonic has plans to build a fridge that will recognize food by shape and use buying patterns to figure out what's on the shelf. The fridge will share that information with your oven, which will suggest recipes for what's fresh.
That's part of a larger push for smart home that leverages Panasonic's expertise in industrial technologies, from major to minor. For instance, the company is the largest lithium-ion producer in the world, and has plans to sell whole-home backup batteries across Europe.
All that sounds like a future we want to be a part of.
Panasonic will also use its healthcare and environmental divisions to promote healthier sleep, by building sensors that will monitor your heartbeat and sleep quality, and adjust room conditions accordingly.
All that sounds like a future we want to be a part of, which is yet another reason we wish we could cook and clean with the same appliances Panasonic offers in Europe.
Related Video