Ovens
Electrolux EW30EW55GS 30-Inch Electric Single Wall Oven
The EW30EW55GS: a stainless steel sous chef.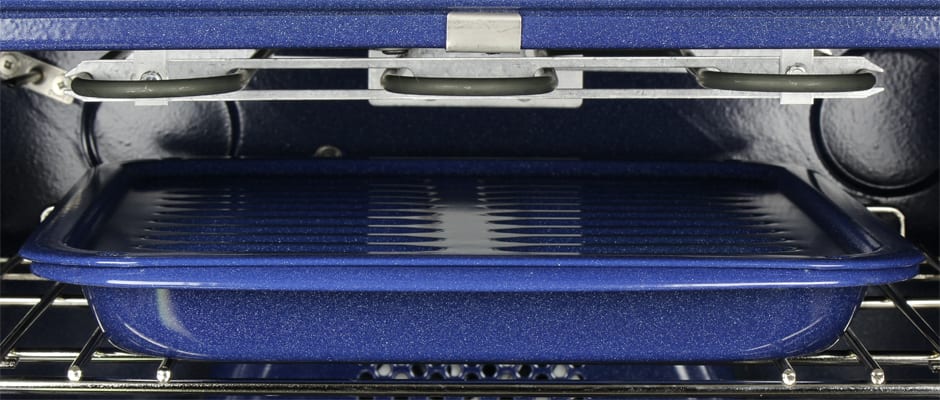 Credit:
The 30-inch Electrolux EW30EW55GS ($2,499.00) is the manufacturer's largest electric single oven. With a sizable 4.1 cubic feet capacity, the oven is certainly spacious, but does it offer performance to match? The answer depends on your definition. If you want an oven that guides you through recipes and makes cooking easier, the EW30 should be on your list. However, if you want flawless baking, there are other ovens that may be a better fit.
Design & Usability
The little black dress of wall ovens.
-->
The oven is a prime example of transitional design and can look good in any kitchen, regardless of style. Whether you've got a minimalist, modern kitchen or an authentic Tuscan revival manse, this oven will match. With high-end touches like the buttery smooth Luxury Glide racks and gentle ramp-up lighting, this oven really takes the stress out off food preparation.
The EW30EW55GS deviates dramatically from the restaurant-inspired ovens currently dominating American homes, and seems designed with ease-of-use in mind. So in place of industrial knobs and basic functionality, the EW30EW55GS's Wave Touch control panel features a staggering array of cooking options. If the Dehydrate, Slow Cook, Bread Proof, and Perfect Turkey settings weren't enough, users can also make use of the three My Favorite settings. These allow users to create three completely personalized sets of oven options based on specific consumer needs.
Oven, Broiler, & Convection
Excellent accuracy and precision, but trouble in the corners.
The EW30EW55GS's broiler was excellent, taking a speedy five minutes to reach the target temperature of 607ºF. The oven was no slouch in the preheating department either, taking an average of ten minutes to reach 350ºF. The oven has a Quick Preheat feature, which reduces preheat time by 25 percent, according to Electrolux. However, as it is a non-default setting, we did not test this feature. The EW30EW55GS did extremely well in our temperature accuracy and precision tests. Both the Keep Warm and 350ºF settings were incredibly accurate, rarely deviating from their target temperatures, while the Convection setting complimented the accuracy with remarkable precision.
As is the case with the smaller EW27EW55GS and the  EW27EW65GS, the EW30EW55GS had issues with evenness. The larger oven cavity seems to have had a negative effect as the EW30EW55GS performed slightly worse than the 27-inch model in certain areas. 

For instance, our cookie tests revealed that the oven had a number of cool and hot spots throughout the cavity. Cookies at the left rear came out burnt, cookies at the front right were undercooked. Additionally, we measured a large variance between the tops and bottoms of the cookies, which tells us that the bottom element generated too much heat. This result was consistent with our cake tests as well. It wasn't all doom and gloom however: cookies and cakes placed in the middle were perfectly uniform. Provided you keep your food out of the corners, you shouldn't have many problems.

Before You Buy
A simple choice.
-->
At $2,499, the EW30EW55GS represents a sizable investment. Depending on what you expect from your home appliances the EW30 could be worth every penny. So if you're the kind of person who values oven capacity, design, and user-friendly features, this could be the oven for you. If you couldn't care less about design but demand flawless performance, there may be too many shortcomings in this Electrolux to overlook.
Up next
Get Reviewed email alerts.
Sign up for our newsletter to get real advice from real experts.