Ovens
Jenn-Air JDRP430W Dual Fuel Oven Review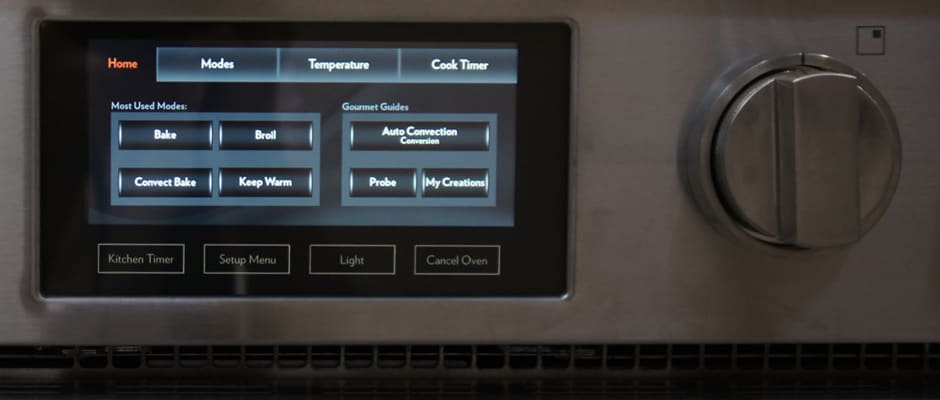 Credit:
Introduction
Taking after the Vikings and the Wolfs, the offers that high-end stainless look of a very serious kitchen. Not surprisingly, has priced it accordingly at a staggering MSRP of $4700--although we found it on sale for $3900. Fortunately, if you decide to pull the trigger on this hot commodity, you'll get excellent performance, as good as this dual-fuel oven's looks.
The dual-fuel hybrid identity may be the main selling point for this oven, as owners benefit from both the consistency of the electric oven as well as the precision and instant adjustment of gas burners. While the rangetop may not have those extra features expected in such an expensive range (bridge burner, griddle, warming burner, etc.), it had three excellent quick-boiling power burners, over the usual one or two. Unfortunately, the performance will come with a decent gas bill. Down below, the convection-capable oven performed quite well in our tests, delivering consistent heat with short preheating periods, and more features than anyone will ever need.
The oven's major downside is the awkwardly placed control panel, which further irritated us by being a bit convoluted. So while you adjust it from a squat (it's perpendicular to the ground, not angled up), you'll stay down for a bit while you figure it out.
While we recognize the very diminished returns that come with spending three times more than a people's oven, this is an impressive oven to own, if you can afford it.
Design Overview
The is a 30" freestanding dual-fuel range from Whirlpool's high-end appliance division. Dual-fuel ranges have a gas cooktop and an electric oven, which many professional chefs and cooking enthusiasts prefer for the best of both worlds when it comes to even temperature control. The range itself has no built-in backsplash, so you may need to do some kitchen renovations if there's nothing behind your old range. Otherwise, it feels quite substantial, with thick stainless sides and top, knurled handles and controls and massive cooking grates that might as well have been stolen from a sewer system. Beneath the burners is an easy-to-clean porcelain enamel surface. It's not as shiny as stainless, but it's a lot easier to get splatters off.
Unlike the offerings of some of Jenn-Air's competitors, the apes a professional range in all ways but one: It's got a big, color LCD touch screen on its front. Though some users may find it intuitive and easy-to-use, we're sure that others shopping in this segment would like the simplest controls possible.
Our two major complaints are about height. First, the oven itself is very low to the ground, since there's no tall warming drawer. Second, we're not fans of the location of the electronic control panel, which is about at waist height. That means you'll find yourself bowing down like Celine Dion after a show in Vegas every time you use the oven.
Front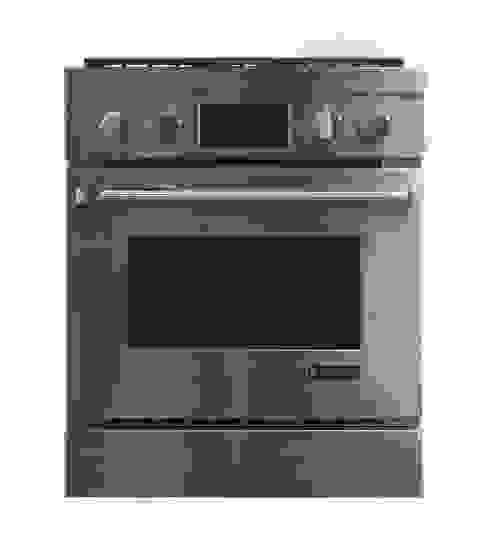 Range-top
Upper Oven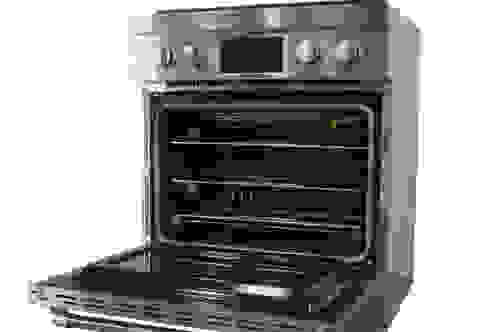 Broiler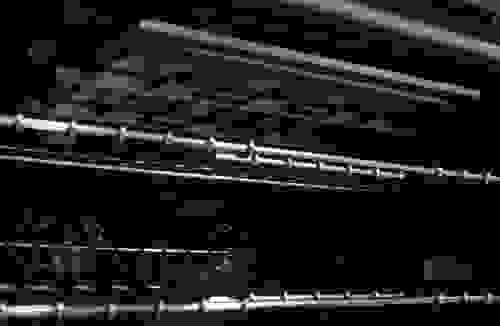 Cooking Performance
As a dual-fuel range, the offers all the advantages of cooking with gas without the disadvantages of a gas oven. Besides the precision of gas burners, the electric oven illustrates the the best-of-both-worlds idea, delivering even, consistent heat at a wide array of temperatures from warm to kiln-like. Frozen pizza enthusiasts will appreciate that the quick-tempered oven didn't waste any time getting heated, limiting that annoying preheat stage. On the top of the oven, the broiler element heated up extremely quickly and exhibited a range of temperatures, something that most broilers can't do.
The gas powered rangetop performed decently, boiling water six liters of water in about 23 minutes (105 seconds per fluid ounce) on the powerful front left burner. While this may not be as impressive as some of the other ovens we have reviewed, it is important to note that Jenn-Air has put three strong performing burners into this range, as opposed to one the superstar and three perfunctory burners, which we often see. However, the runty rear right burner on the proves to be useful after all, as it can provide a satisfactory simmer better than the rest.
Range Performance Overall
From top chefs and casual cooks, gas rangetops frequently field praise over their electric cousins. This is the major advantage of dual-fuel ovens, as it pairs the consistency of an electric oven with a gas rangetop. Although we weren't blown away, we were pleased with its overall performance of the . We especially liked how instead of putting all of the focus on one burner as we often see, the had three burners with fast boiling times. For serious cooks, this is an invaluable feature, as three things can be simultaneously boiled quickly. But for someone who just wants the fastest 0-60 boiling score and would only use one power burner for boiling (for pasta for instance), other ranges can accomplish this cheaper and quicker. Although one should never try to boil anything with the right rear burner--unless they are boiling for a Mr. Godot--the rear right does master of the art of the simmer.
Water Boiling
Pasta with red sauce can seem like an quick and easy dinner, but some ranges don't make it very quick at all. While this range doesn't have one ridiculously fast boiling burner, it does have three burners that boil well, more than most of the ranges we see. The more powerful 20,000 BTU front left burner is a little bit quicker to the boil, taking around 105 seconds per fluid ounce. In our tests, the two 15,000 BTU burners offer results that are almost as good, taking 119 and 121 seconds to boil each fluid ounce. Serious cooks will certainly appreciate three powerful burners, as opposed to one or two.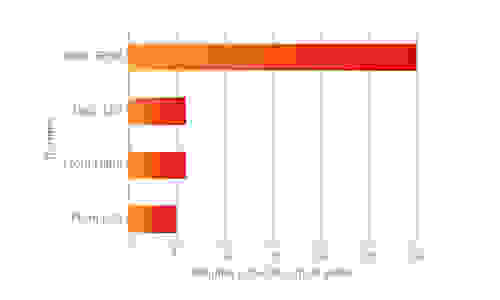 Low Temperature Cooking
While it's difficult to reduce the temperatures on big, powerful burners, two of the burners on the exhibited some very acceptable simmer temperatures. The 5,000 BTU simmer burner in the back lived up to its name, complementing the quick boiling of the burners. Obviously is it's hard to get fire to be a bit cooler, but this low-powered burner managed to keep our testing pot at a temperature of 133°F. It might not be cool enough to abandon the double-boiler for chocolate melting, but it's cool enough for us. Interestingly, the front left 20,000 BTU burner could sustain a 144°F simmer temperature, better than both 200°F+ middle burners.
Range-top Temperature Range
High Temperature Cooking
Because this is a gas range, the propane or natural gas fire can certainly sear and brown meat. While this may not be quite as powerful or hot as other gas burners or even some electric ranges, the biggest advantage here is the visual control of the flame on the pot. It's far easier to adjust a blue flame that you see than the less visible electric heat.
Overall Oven Performance
As a dual-fuel oven, the has the gas rangetop married to the electric oven. Controlled by the rather annoying front panel, the oven was able to deliver the kind of consistency that electric ovens should throughout its range of temperatures. The oven heated up quickly, hitting 350°F after just nine and a half minutes of preheating.
Target Temperature Accuracy
The keep-warm setting on the averaged 200°F, which is slightly above the 170°F that is often the default for ovens, but is certainly acceptable for keeping food warm. Likewise the highest setting was 23°F under the target of 550°F. Fortunately, not a lot of dishes call for the kiln-like 550°F. However, the 350°F setting was accurate, almost hitting the target temperature of 346°F. The convection oven was even better, averaging 349°F.
Temperature Fluctuation
In our tests, the exhibited consistent heat throughout all ranges of temperature. It's very important for the oven's maximum and minimum temperatures to be close to the target temperature, and this oven did a good job at staying where it was supposed to. It never went below 326°F nor above 369°F. This is important because temperature fluctuations tend to cause uneven cooking, and no one wants a cake that is burnt on the outside and still batter on the inside.
Even better than on its conventional setting, the convection oven showed fantastically low variance, going only 11°F below and just 9°F above the target temperature.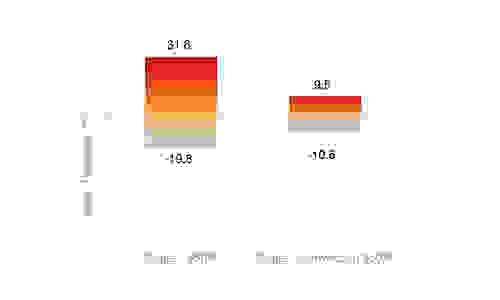 Broiler Performance
Heating up in under three minutes, the would have still scored well if even if it had slowed down. It's not hard to see how that happened, as this exceptionally powerful heating element drew 5698 watts, almost twice as much power as the oven element.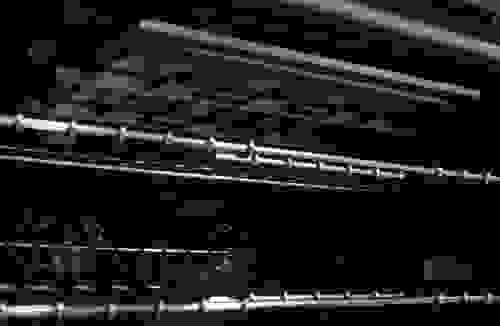 Broiler Features
The offers a fully adjustable broiler in 5°F increments from 450°F to 550°F. While the narrow broiling range is only 100° degrees--so narrow that we found such fine tuning to be slightly unnecessary, it is helpful to have the lower temperature to broiler different kids of meat that ought to be cooked slower. Just as inconsistent ovens make for crusty cake with raw centers, broiling something too hot will char the outside while keeping the inside rare. The option for both is handy.
Overall Efficiency
The gas rangetop of the seemed to be a little fuel thirsty, but the energy cost seems to be reasonable price to pay for the precision, control, and response of gas, as well as its excellent performance. It is, however, important to note that the thirst for fuel comes from having large burners, not necessarily large gas burners.
In contrast, the 's electric oven scored far better than the rangetop, only providing more reason to choose a dual-fuel oven.
All in all, examining the oven's performance numbers and power usage showed very good efficiency.
Range Efficiency
The open flames of the gas rangetop didn't indicate great efficiency, and our tests concurred, finding the guzzling 53,298 BTU of energy from gas. While this was slightly under the 55,000 BTU the stated it'd take, that is quite a lot of energy considering a BTU is around a third of a watt. But clearly one doesn't buy a Mercedes and expect it to sip gas like a Prius. It takes energy to boil water quickly.
Oven Efficiency
The electric oven's efficiency is excellent, drawing just 2987 watts (from a stated 3000) for great performance. The convection elements, which drew 2987 watts (from a stated 2800), can help save even more energy by providing the same heat transfer to food at lower oven temperatures. This brings down the energy use even more.
However, it is important to note that all ovens consume a good amount of energy when they're on, as they convert electric energy (or chemical in the case of gas) directly into heat (thermal energy). So to get anything hot, there's going to be some energy consumption. This is one of the reasons why you won't find an Energy Star residential oven.
Features
The best thing about this rangetop is that all the burners perform well, from the three quick boilers to the gentle simmering little guy. Although this may not sound like a feature, the ability to use three burners to boil water is something many rangetops lack. While there isn't any bridge burner, griddle, warming burner, or any of those other gadgets common to others in its rather high price range, this all may be forgiven, depending on the intentions of the user. Additionally, the continuous grates make it possible to accommodate giant stoveware by having a flat--albeit grated--surface.
Perhaps because it's electric, seems to have designed the to be almost electronic. From the front control panel, one can get the oven to do a ton of stuff. Of course, the utility of the features will depend entirely on the user.
The main oven feature is its dual convection fans, which provide a flow of hot air to achieve similar results of heat transfer at temperatures 25°F lower, saving energy and time, if you elect not to lower the temperature (this only works with certain foods.) There are a mélange of variations: convection pastry, convection roast, convection slow roast, convection pizza, and convection broil, which all probably have their niche uses, the simple "convection bake" option is the one that is most likely to be used with any sort of regularity. With all the hardware all installed, it was evidently simple to simply program the oven to do the rest. There is a useful automatic convection conversion option, which automatically adjusts for the increased heat transfer of the convection process, and allows the user to input the conventional oven temperature. Typically, the temperature is lowered 25°F. Additionally, there are bread proof and "rapid" bread proof settings, which keep temperatures of 100°F and 200°F respectively to facilitate the yeast reactions for those baking bread. Curiously, the "keep warm" setting also delivers 200°F. Their differences are unclear.
Besides the various oven settings, there is a built in temperature probe, which will put the oven into "Keep Warm" mode when the food reaches the desired temperature.
As far as the timer goes, one can set a timer for the oven to turn off, or simply use the timer as a kitchen timer, independent of the oven. Delay start and Sabbath mode offer other logistical options for those who need them as well.


Make sure to hit the dedicated "Kitchen Timer" button instead of the "Cook Timer" tab. Otherwise, you'll start the oven on a time bake setting. There's also a delay start option. Programmable My Creations allow you to work a delayed start or timer into a cooking program that you can preset on the display's front page.
Controls
The rangetop's four burners are controlled by a series of knurled stainless steel knobs, just like what you see on the fancy ovens in restaurants. They're well balanced and give the user a good amount of control over cooking flames.
As the range is simple, the oven is fancy. The full-color LCD touchscreen on the front of the unit is less user friendly than most smartphones, but not as frustrating as a car navigation system. When the oven is not in use, it'll display either a digital or analog clock. Just press anywhere on the screen to start, and you'll be presented with a plethora of options.
First, there's a home screen that shows the most used cooking modes, any preset options and a few other tabs. You can select from Bake, Convect Bake, Broil and Keep Warm, and then set a temperature using an on-screen slider. Should you want more options, just touch "Mode" and they'll all be there. If you want to change the temperature during cooking, press the "Temperature" tab.


The broiler is controlled the same way as the baking function: Just press "Broil" and then select the temperature from the on-screen slider.
Cleaning
The is a traditional pyrolitic self-cleaning oven. On the range top, there is porcelain enamel underneath the burners for easy cleaning.
Conclusion
The question of our recommending the is a tricky one. We want to recommend it due to its fantastic performance in our tests, but it's hard to endorse such an expensive product when there are others that can do the job as well for less. So, we'll just say that it may not be right for everyone. But for $3,900 ($4,700 MSRP), this oven is quite the cooking machine for a kitchen.
While the boiling times on the rangetop weren't the fastest we've ever seen, we commend the overall performance, as three of the four burners are fantastic power burners with solid boiling times. This is something we don't always see, and busy cooks will appreciate the added flexibility on the stovetop. The impressive electric oven's consistent temperatures and short preheat times reminded us why people choose electric ovens combined with precision that gas provides with the instant visual and thermal feedback of blue flames.
While the very basic rangetop's main feature is simply three power burners, the oven has a medley of features that most people might not use on a regular basis. One can control all of these things on the very annoying touchscreen, which is perpendicular to the floor. So prepare to squat to adjust the oven, and to stay squatting for a while, as you figure out what's going on. We just hope this oven-computer doesn't freeze in an attack of sweet irony. In the event that it does, maybe the hot steel box that it is mounted on will un-freeze it.
The bottom line for this comes down to whether one's budget allows for this kind of conspicuous consumption. But we can assure you that if it does, you will have one hot oven that gets the job done well.
Up next
Get Reviewed email alerts.
Sign up for our newsletter to get real advice from real experts.