Ovens
Kenmore 43800 Electric Induction Cooktop Review
This induction cooktop cooks wonderfully, but has a steep learning curve.
Credit: Kenmore
"The unit does a great job cooking, but you will have to get used to it." That's what a recent buyer of this Kenmore 43800 (MSRP $999.99) said, and we agree.
Generally speaking, induction cooktops do take some getting used to, but it's particularly true for this Kenmore. We needed the instruction manual to even turn it on. Several pages of reading later, we were finally able to understand how to set the temperature on the burners. Though it's not exactly user-friendly, it works exceptionally well.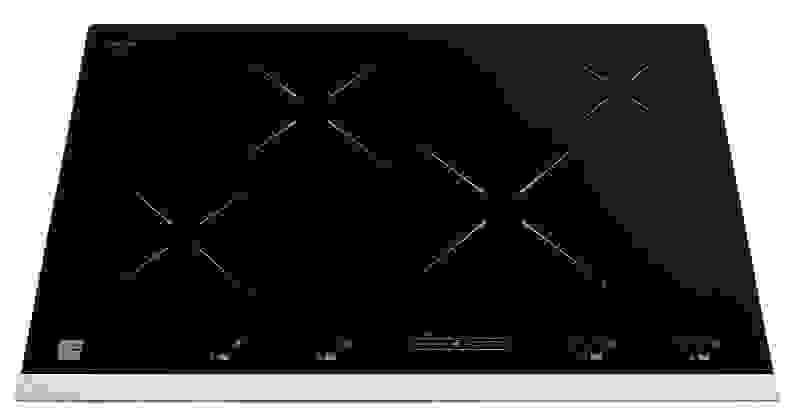 Like all induction cooktops, this one uses electromagnetic energy to heat pots and pans directly, leaving the ceramic glass surface much cooler than those of its traditional gas and electric counterparts. The result is a cooktop that is sleek, easy to clean, cooks efficiently, and heats up remarkably fast: One user review reads, "it literally boiled water the moment I turned it on," which "saves a lot of time when you have to cook big pot of food."
You can put those big pots on any of its four different sized burners, each with 15 power settings that offer serious flexibility and precision over your cooking. Our tests proved that each of the burners can surpass 730°F, but can reach low temps of between 115-126°F. That means there is no bad burner on this cooktop.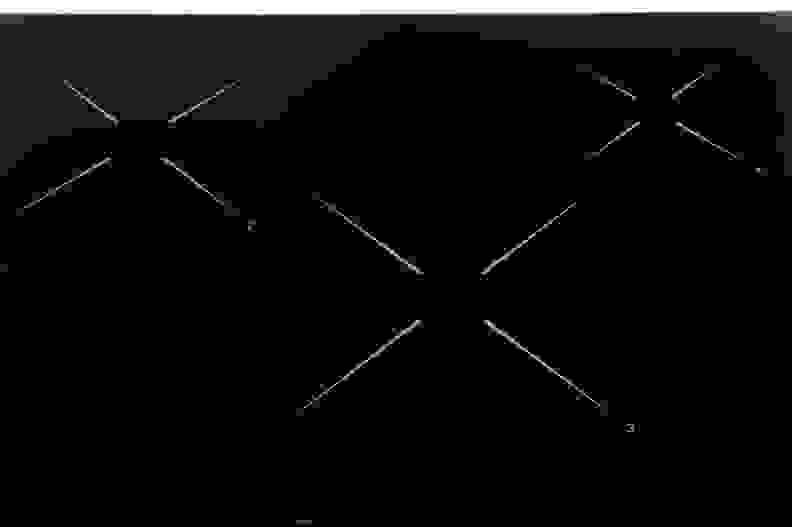 The smallest 6-inch burner still was able to reach an impressive 730°F and had the slowest boil at a still speedy four and a half minutes per 48 ounces. It was also able to reach a balmy 115°F for delicate simmering. The largest 10-inch burner boiled water in an astonishing two and a half minutes, which isn't too surprising considering it can reach up to 823°F. Yowza. Be careful you don't burn anything—That's hotter than the flashpoint of most cooking oils.
We cooked cornbread on the stovetop to test evenness. We got burnt spots in a ring around the center, and underdone spots around all edges, which could be a result of the All-Clad cookware we use. It's recommended that you upgrade your cookware when you invest in an induction cooktop, but even if you don't, it'll still do the job well enough. That being said, this range is great for someone who is looking to do a lot of versatile cooking, and quickly.
If you have the patience to learn the technology that powers this induction cooktop, we'd strongly recommend it over a traditional electric cooktop. It's reasonably priced at $999 (which is just a little more expensive than a traditional electric cooktop) but it cooks like a dream—once you get the hang of it, that is.
Up next
Get Reviewed email alerts.
Sign up for our newsletter to get real advice from real experts.