Ovens
Maytag MGC7430WS 30-Inch Gas Cooktop Review
A budget cooktop through and through.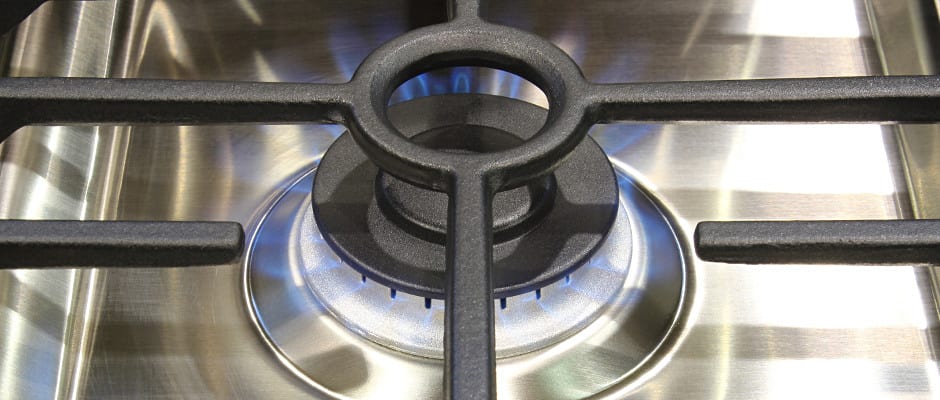 Credit:
The Maytag MGC7430WS (MSRP $779.00) is a basic, 30-inch built-in gas cooktop. With its low price—a black or white version costs only $679—the MGC7430WS is one of the cheapest four burner gas cooktops currently available. However, as tempting as that price may sound, be aware that there are inevitable tradeoffs to go along with it.
Design & Usability
It's all circles and squares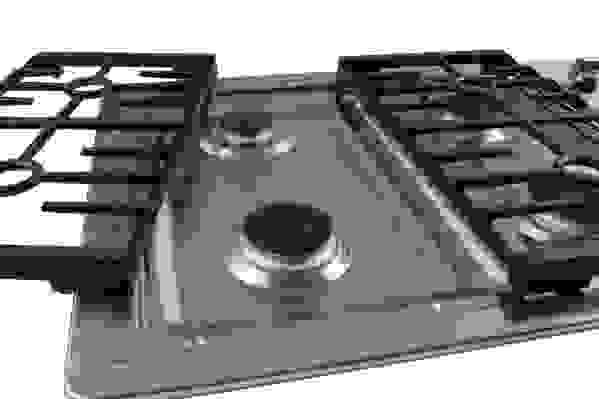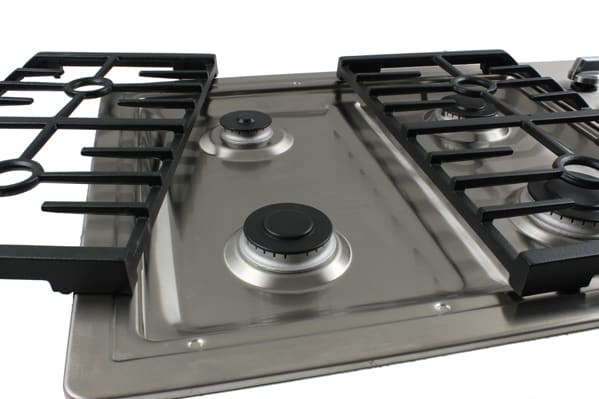 Maytag certainly hasn't made any attempts to reinvent cooktop design with the MGC7430WS, and that's not necessarily a bad thing. From its four sealed burners to the dishwasher-safe physical control knobs, the MGC7430WS is a textbook example of gas cooktop design. Spare and angular, it's hardly unique, but could easily fit in a modern or transitional kitchen.
The cast iron grates provide a level cooking surface, which allow for the easy moving of heavy pots between burners. But cleaning may be an issue here. Even though those grates are removable, it's a pain to scrub grease splatters off of a flat expanse of stainless, and abrasive cleaners will score the finish.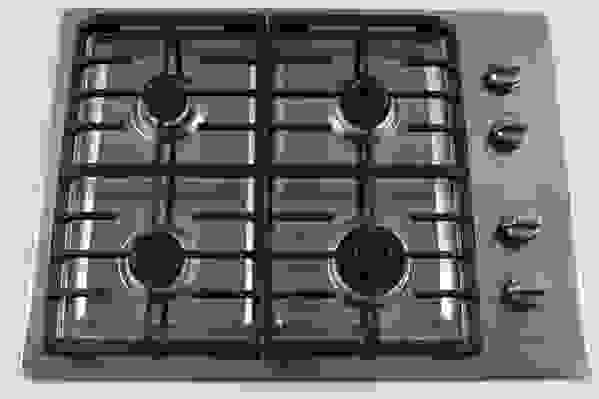 Performance
Best at boiling, but poaching is a problem
Fortunately the MGC7430WS's performance is marginally more exciting than its appearance, at least as far as water boiling is concerned. The main burner took only five minutes to boil six cups of water, which should please all the pasta enthusiasts out there. If you're making linguini and boiling lobster, you'll glad to know that the left front and right rear burners took 7 and 10 minutes, respectively, to boil 48 oz of water.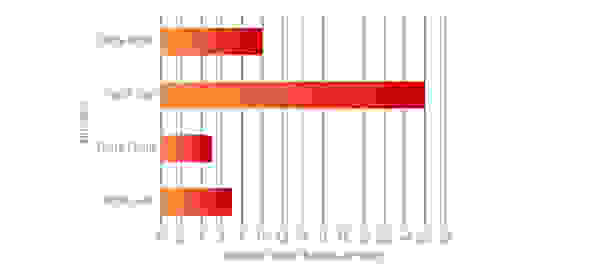 Sadly, it's not all wine and roses for this cooktop. Gas cooktops tend to offer a narrower range of temperatures than their electric and induction counterparts, but the MGC7430WS's total range of only 218ºF is disappointing. We recorded a respectable average high temperature of 392ºF with a maximum of 441ºF—just hot enough to sear and brown. But things got really dicey at the lower end of the spectrum. We recorded an average low of 174ºF with a minimum of 156ºF. Poaching an egg or simmering a soup may be difficult unless you move your cookware off the center of the burner.

Conclusion
Attractive price, average results.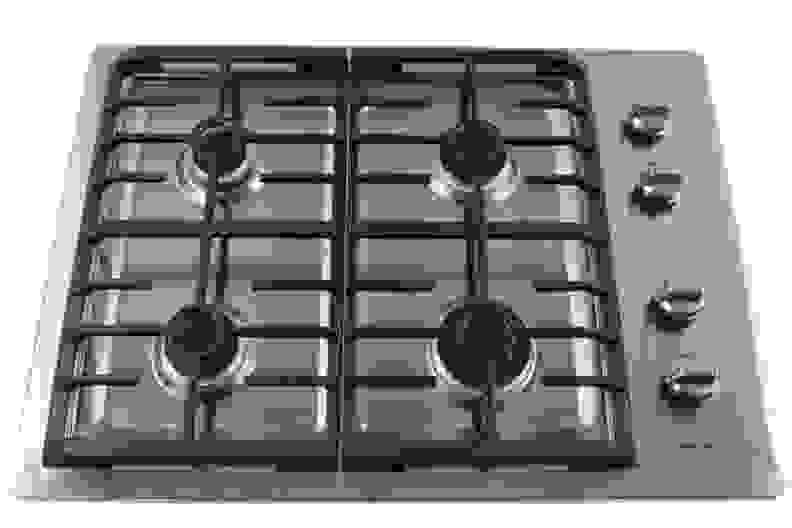 The Maytag MGC7430WS's boiling prowess and no-nonsense looks are commendable, but we can't overlook that tiny temperature range, especially at the low end. We don't expect flawless performance from an entry-level cooktop, but we do want to be able to make a stew or poach an egg without worrying about temperatures that get too high. While the average home cook may be able to make do with this Maytag, we'd recommend that savvier chefs keep looking.
Up next
Get Reviewed email alerts.
Sign up for our newsletter to get real advice from real experts.