Ovens
Maytag MGR8880AS 30-Inch Gas Range Review
The MGR8880AS got the rangetop right, but came up short in the oven below.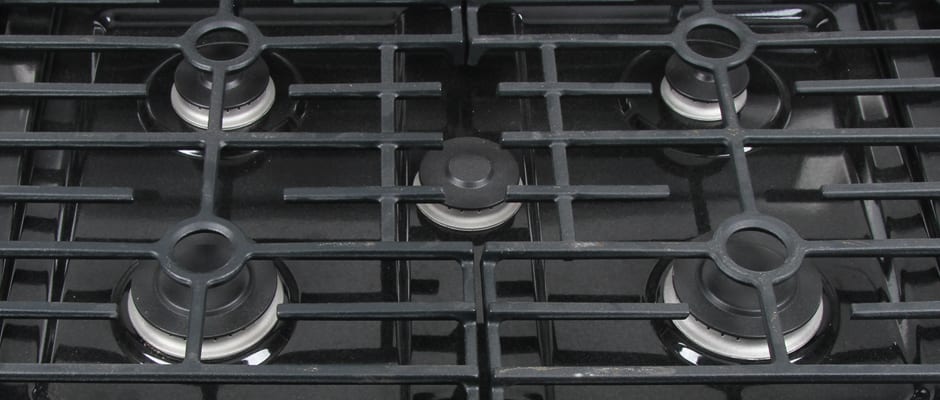 Credit:
Introduction
For the price, you can probably do better than the MGR8880AS (MSRP $1,249). It's not a bad looking range, with its stainless finish and continuous grates. The rangetop was excellent, and many of the oven's features worked quite well. However, it didn't impress with wild temperature fluctuations at the all-important 350ºF mark. In the end, this Maytag only makes sense if you're just an occasional oven user and you've found it on a significant sale.
Design & Usability
The MGR8880AS's design is about par for the course.
Elegant enough in the rangetop and façade, the MGR8880AS's hearty look falls a bit short when it gets to the plastic-feel controls. However inelegant the controls look, at least this oven is easy to program. The rangetop's continuous grates accommodate a griddle—though it doesn't fit over the center burner like many others do.
Below the rangetop—but above the storage drawer—the convection-enabled oven has two standard racks and a maximum capacity rack for added flexibility. With Whirlpool as its parent company, it's no surprise that Maytag included Whirlpool's AquaLift technology, a water-based cleaning system that doesn't rely on long periods of extreme temperatures to burn off culinary deposits.
Rangetop
These are impressive burners for such an inexpensive rangetop.
Maytag equipped the MGR8880AS with a team of impressive burners. The two front burners easily ushered six cups of water to the boil in under five and six minutes respectively. Since many gas ranges have difficulties producing low temperatures for light simmering, we were especially impressed to find the rear burners delivering temperatures down to 112°F. Combined with gas's ability to instantly adjust to the dial's turn, this oven is a control freak in the best possible way.
Oven, Broiler, & Convection
Don't use this range at 350°F.
It was all going so well for the MGR8880AS, until we got to the oven. It wasn't a disaster—the broiling, keep-warm, and maximum tests were satisfactory enough—but the two 350°F tests weren't great. With conventional heating, the oven's temperature swung up and down, averaging almost 20°F higher than the 350°F it was set to. The same happened with convection.
Conclusion
We hope to see a second draft of this soon.
We're hoping Maytag updates this range with a more precise oven thermostat. It's not always so easy to find gas ranges that have rangetops capable of delivering low temperatures, so after this Maytag aced those tests we were hoping it would continue to impress. If your cooking is mostly contained to the rangetop, this range might make sense, but make sure you wait for a good sale. You can definitely do better at an MSRP of $1,249.
Science Introduction
The performance difference between oven and rangetop is pretty dramatic, with the rangetop competing with high-end ranges and the oven not competing with much at all.
Oven Performance
There's trouble down below.
A decent oven operates in a 40°F window at 350°F—that is 20°F above and below. It's not that important if an oven jumps around a bit at the keep-warm (which this one didn't), or if an oven's maximum temperature is at 535°F instead of 550°F. These inaccuracies at the extremes don't matter as much. But if an oven is averaging 368°F and operating in a 53°F window, it shouldn't be too difficult to find a better option.
With the convection fan turned on, the oven undershot the temperatures, averaging 310°F, though it had a slightly smaller 48°F window of temperature operation. None of this is very good.
Rangetop Performance
This is how a gas rangetop should be.
The rangetop's burners pulled out impressive numbers, with the front burners boiling six cups of water in just 4.4 and 5.8 minutes, respectably short times. Even the third burner managed to do it in 14 minutes, allowing the user to have added flexibility with high and medium-powered burners.
While the front burners could only get down to around 200°F, most people don't need to simmer four things at once and are content having two burners up to the task. The MGR8880AS has to burners that are excellent by gas standards, getting down to 132°F and 112°F, the rear left and right respectively. This may not be as low as what an electric can do, but when you consider the instantaneous reaction time from knob to flame, it's a very precise cooking method indeed.
Other Tests
The variable gas-powered broiler preheated in
Up next
Get Reviewed email alerts.
Sign up for our newsletter to get real advice from real experts.