Pets
This shower attachment is game-changing for dog owners
If your dog loves dirt, keep reading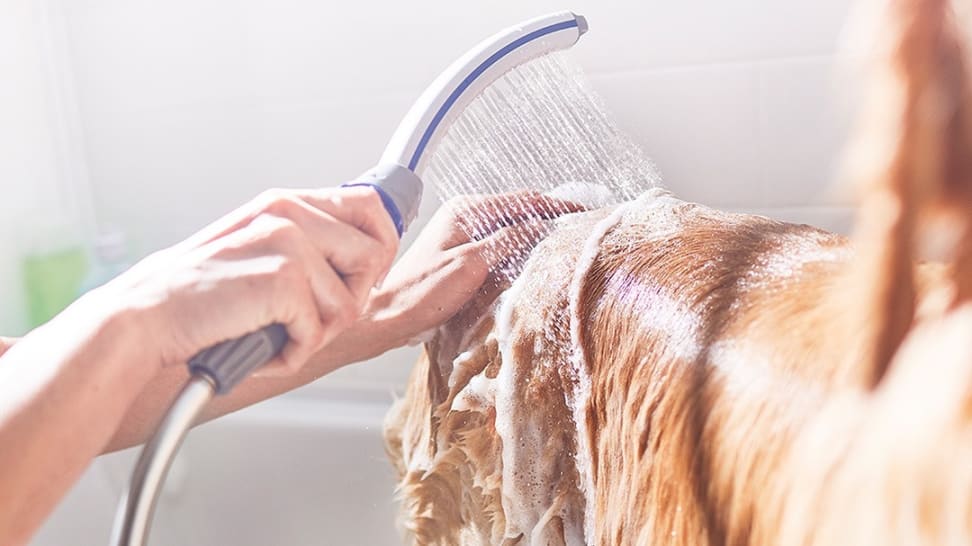 Credit: Waterpik
I'm almost 100% certain that my dog, Addy, was a pig in her past life. Ever since she was a puppy, she's loved nothing more than getting wet, dirty, muddy, and otherwise gross, and as such, she's no stranger to the bathtub. In fact, she pretty much lives there.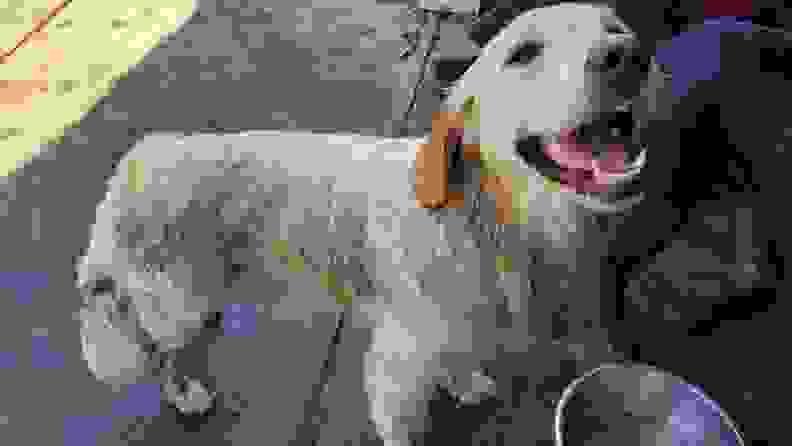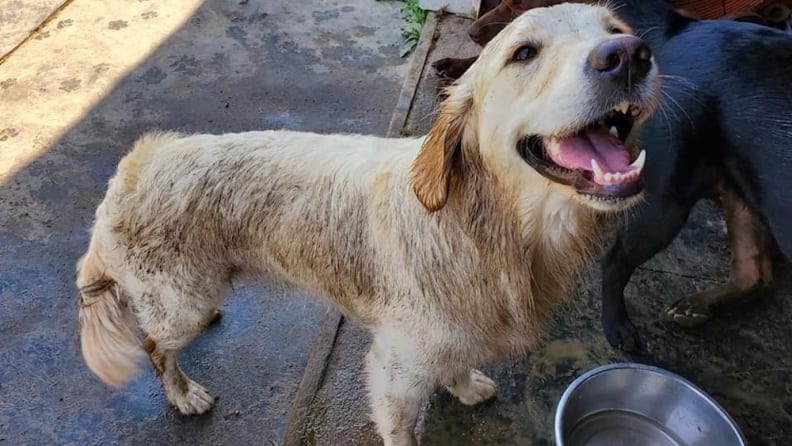 If you've ever had to bathe your pooch, you know it can be tricky, especially when they're really dirty. Most dogs don't like standing under the shower head, so you generally have to find a way to gently pour water over them.
For several months, we used this baby shampoo rinser to wash Addy, but it was a time-consuming task and nearly impossible to clean her stomach using it. I finally got frustrated and started looking for an alternative, and that's when I found the Waterpik Pet Wand Pro.
What is the Waterpik Pet Wand?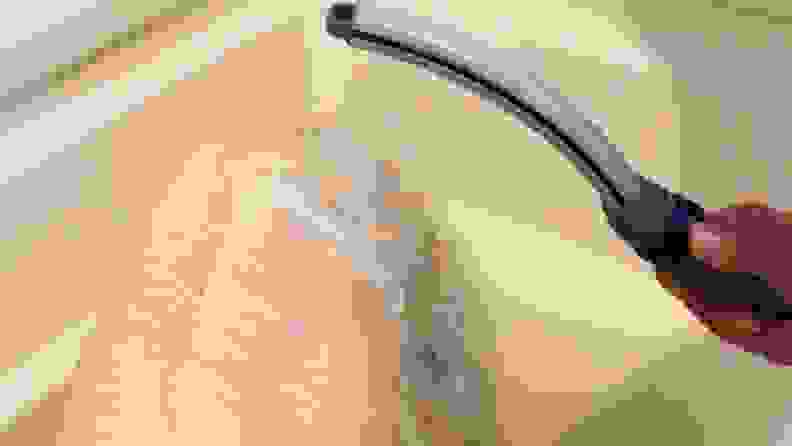 You might know the brand Waterpik from their popular water flossing machines, but it turns out that the company also makes shower heads. The Pet Wand Pro is one of the products in their pet-focused line, and it's essentially a shower attachment designed to help wash your dog.
The Pet Wand Pro comes with an adapter that goes behind your existing shower head, as well as an 8-foot hose and 13-inch curved spray head. There's a little switch on the adapter that lets you divert water into the Pet Wand, and the spray head has a control dial that lets you adjust the water pressure. The unit even comes with a suction cup hook that you can use to hang up the unit when not in use.
The Waterpik Pet Wand Pro has an MSRP of around $50, but it's often on sale for less, and personally, I was more than happy to pay that much in hopes of streamlining Addy's bathtime.
Installing the Pet Wand couldn't be easier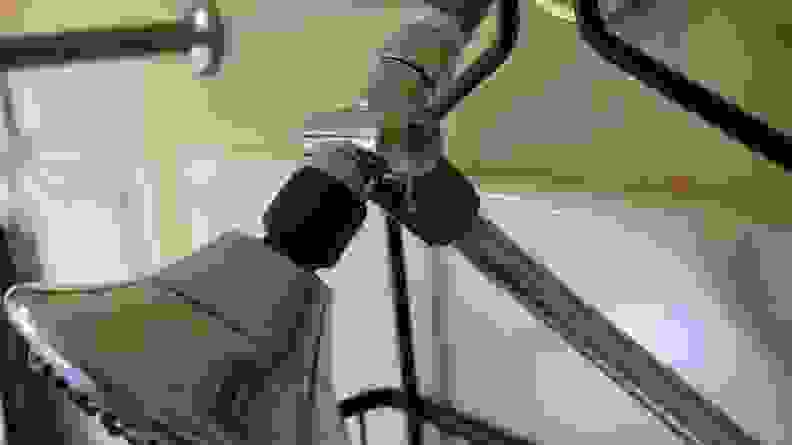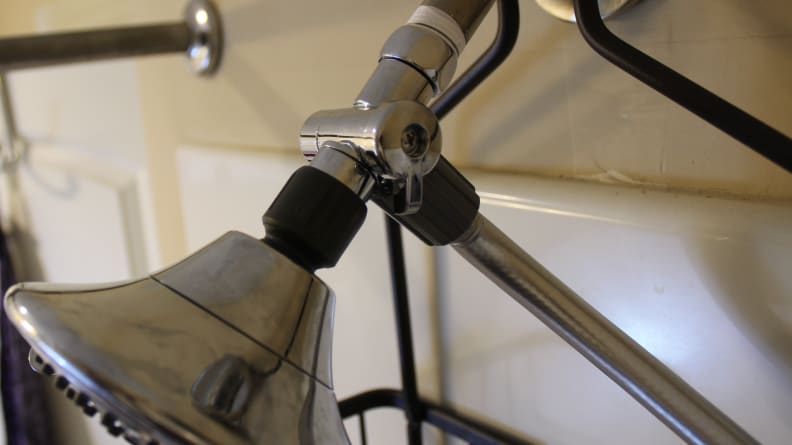 It took a matter of minutes to install the Waterpik Pet Wand Pro. All you have to do is remove your existing shower head and screw on the adapter that comes in the box. From there, you connect the hose and spray head. Finally, you simply put your existing shower head back on, and you're done. My boyfriend was in charge of installing the unit, and he said that the hardest part was deciding where to put the suction cup that would hold up the spray head.
I will say that the Pet Wand is not the most aesthetically pleasing shower head that's ever existed—in fact, I think it's downright ugly. Its hose is a weird faux metallic silver, and it hangs practically to the ground because it's so long. The handheld piece is made from gray and blue plastic, and the whole thing is quite the eyesore, if you ask me.
The Waterpik Pet Wand Pro is genuinely life changing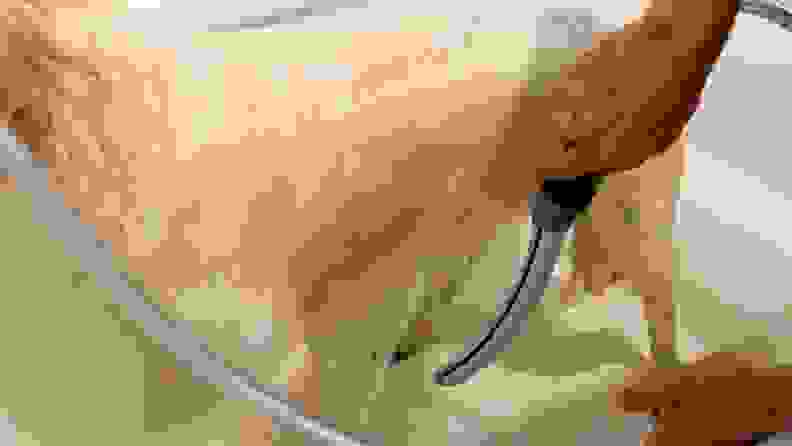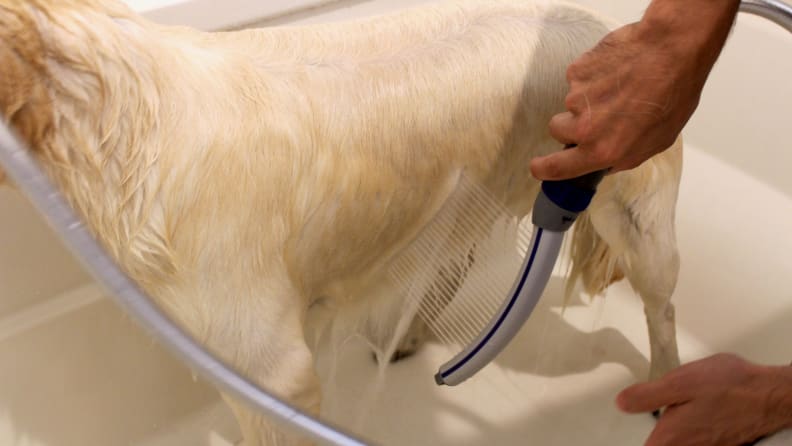 After a few months of use, the Waterpik Pet Wand Pro has become one of my top five favorite dog products—and that's saying something, because we own quite the array of toys, grooming supplies, and training tools. The wand makes bathing Addy significantly faster and more convenient, and honestly, I don't know how we ever lived without it.
Why is it so great? The switch on the adapter makes it simple to toggle between using the regular shower head and the wand, and it's easy to adjust the flow of water using the dial on the wand handle. It includes a full-spray option, as well as a targeted narrow spray, and you can even turn the water flow down to a trickle if you need both hands free for shampooing. Additionally, you can reduce the water pressure so it's not blasting your pooch—or turn it up when you're rinsing soap out of their coat.
The curved handle of the Pet Wand Pro is the ideal shape for washing all around your dog comfortably, and it came in handy when Addy would get mud or dirt caked on her belly. The spray was powerful enough to get all the grime off her coat, but not so harsh that it bothered her. Plus, the narrow, targeted spray proved useful for washing her legs and head.
I also love that the attachment can be used outdoors! The Pet Wand Pro comes with a hose adapter that lets you give your pooch a bath outside—perfect for summertime.
We found other uses for the Pet Wand, too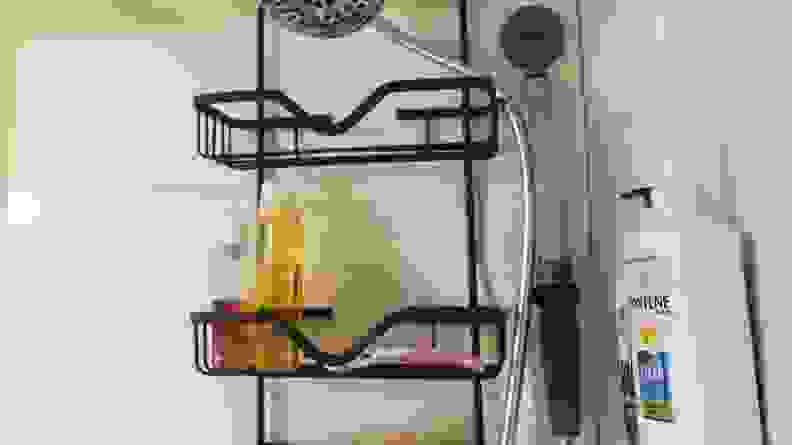 In addition to keeping Addy fresh and clean, the Waterpik Pet Wand proved useful in a number of other ways. We have a shower-tub combo, and water from the shower head doesn't reach the far end of the tub, making it tricky to clean. With the Pet Wand, I can use its targeted spray to rinse down the whole tub after scrubbing it. It's a small thing, but I found it genuinely helpful.
The Pet Wand also proved useful for those times when I needed to shave my legs but didn't necessarily want to take a shower. The wand was perfect for wetting and rinsing shaving cream off my legs without getting the rest of my body wet.
So, is the Pet Wand worth it?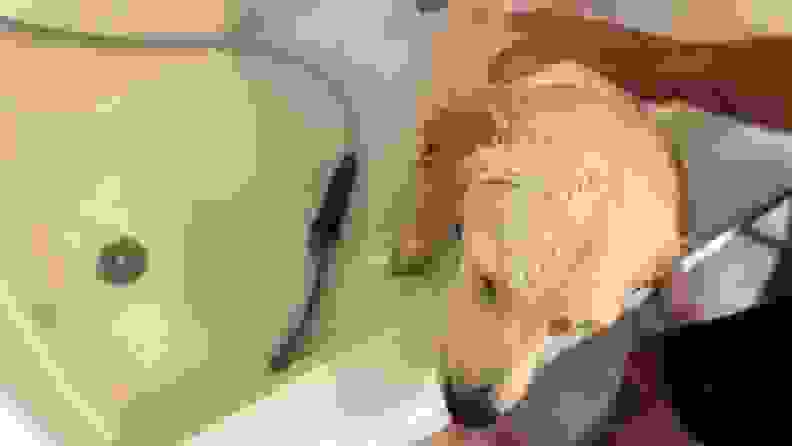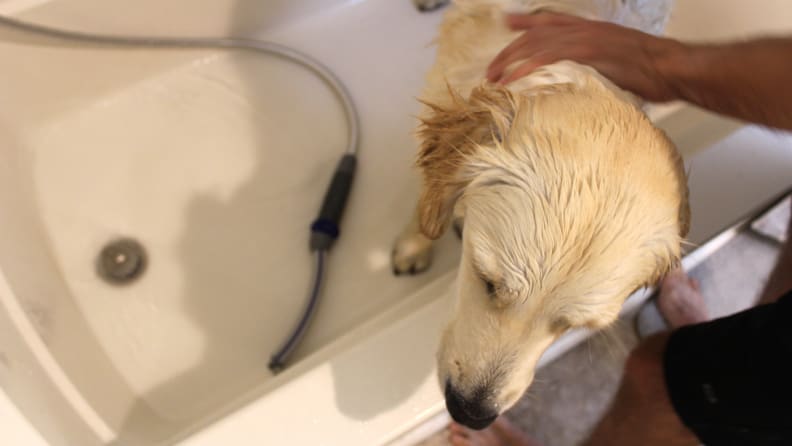 Personally, I think the Waterpik Pet Wand Pro is well-worth the $50, especially if you regularly bathe your dog. It makes the whole process a lot faster and easier, which is also beneficial if your dog doesn't enjoy being groomed. For us, the main appeal was being able to wash Addy's stomach more thoroughly and being able to get dirt out of her fur, but the Pet Wand also proved to be handy for other non-dog related tasks.
Is the Pet Wand an aesthetic addition to your bathroom? Not at all. However, as long as it's hidden behind a shower curtain, I think it's a worthwhile purchase for pet owners. Personally, I'd buy it again in a heartbeat.
The product experts at Reviewed have all your shopping needs covered. Follow Reviewed on Facebook, Twitter, and Instagram for the latest deals, product reviews, and more.
Prices were accurate at the time this article was published but may change over time.