Refrigerators
Watch out—these 8 foods have recently been recalled
From almond milk to snack foods, it's time to check your cabinets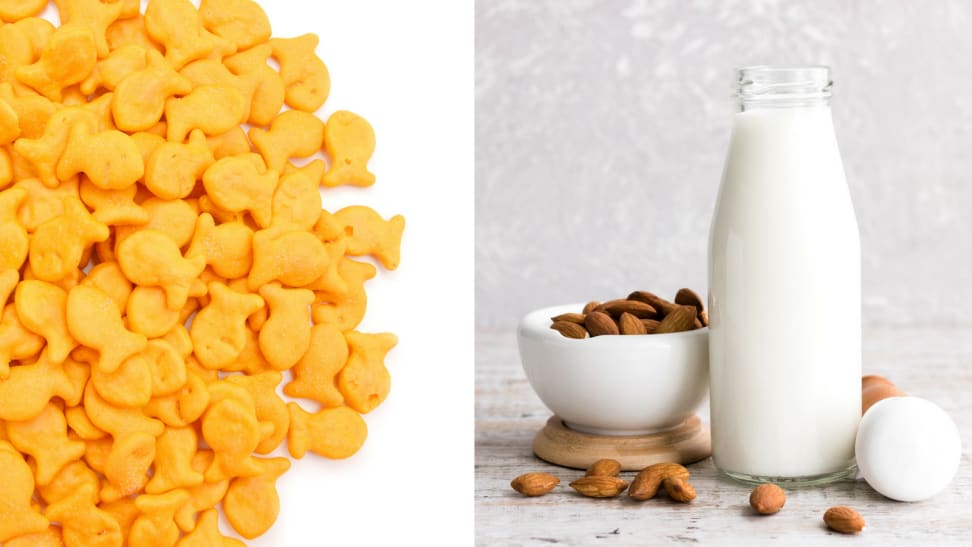 Credit: Getty Images
If you think you've been seeing more food recalls and foodborne outbreaks than usual this summer, you're not crazy—the FDA has already investigated twice as many outbreaks this year than they did in all of 2017. And according to a recent CDC report, the overall number of foodborne infections diagnosed increased 96% in 2017 compared with the 2014-2016 average.
Don't worry: this isn't due to any impending zombie apocalypse. The uptick is more likely due to improved tools for detecting contamination, but understandably, consumers are still worried about what the outbreaks (as well as recalls due to cross-contamination) could mean for their health.
If this is you, don't panic—read on to see which foods you should avoid in the coming weeks.
1. Packaged snack crackers and cakes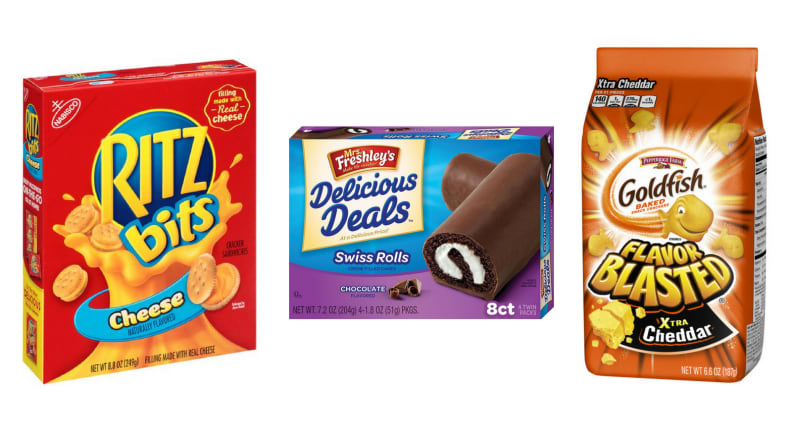 These popular family snack foods all contain dry whey powder, a common food additive that was recalled by Associated Milk Producers Inc. (AMPI) in late July for possible salmonella contamination.
Pepperidge Farm has since announced a voluntary recall of four types of Goldfish crackers. Similarly, Mondelēz Global has issued a voluntary recall of certain Ritz Cracker Sandwiches and other Ritz Bits products with expiration dates ranging from January to April 2019.
Flowers Foods, Inc. is voluntarily recalling Swiss Rolls distributed nationwide, and Captain John Derst's Old Fashioned Bread distributed in Alabama, Florida, Georgia, North Carolina, and South Carolina.
Also affected by the whey powder recall is Hungry Man Chipotle BBQ Sauced Boneless Chicken Wyngz with a best-by date of September 6, 2019. The recalled frozen microwavable dinners have the establishment number "EST. P138" or "P-138" on the package, and were shipped to retailers in Massachusetts, Pennsylvania, and Virginia.
2. Almond Milk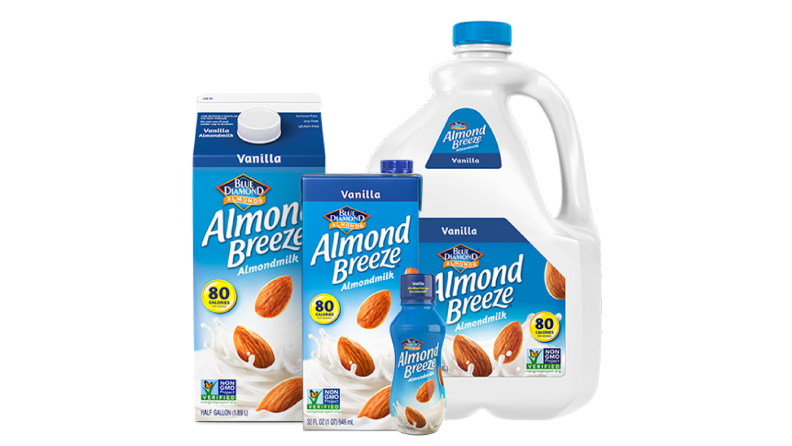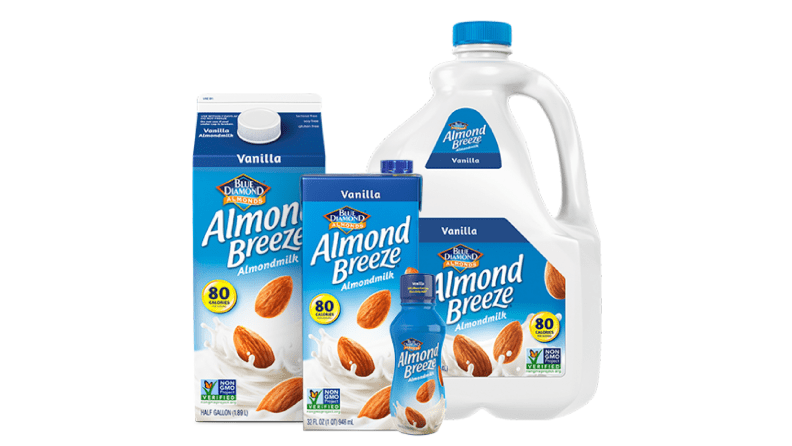 Lots of people choose to drink almond milk because you have a dairy sensitivity or allergy, but beware—a limited number of Vanilla Almond Breeze cartons were recalled last week for containing actual milk. The recall only applies to refrigerated Vanilla Almond Breeze almond milk in half-gallon cartons with a use-by date of September 2, 2018.
Although the recall is not associated with any foodborne outbreak, the product is dangerous for those with lactose allergies. If you just choose Almond Breeze for your coffee because you like the taste or think it's healthier, carry on as usual.
3. Taco Bell Cheese Dip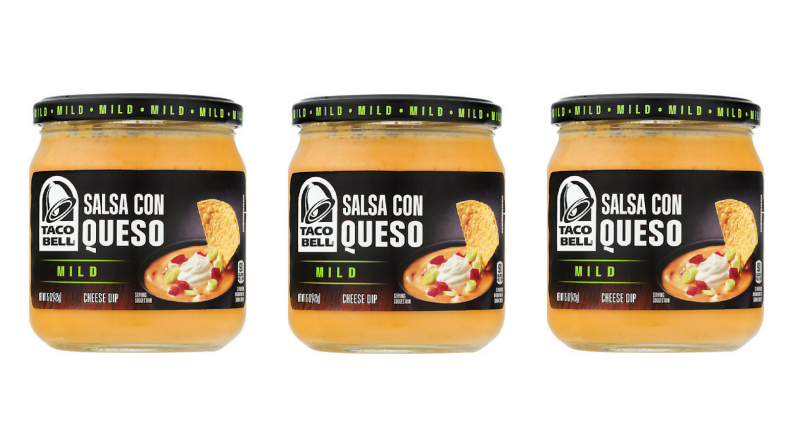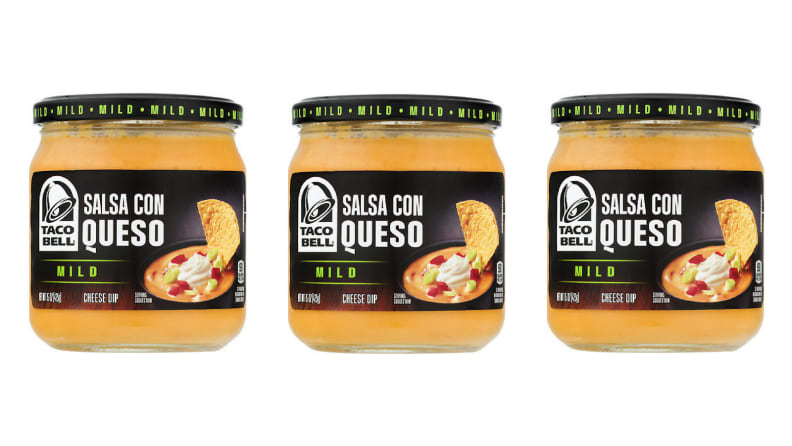 Taco Bell addicts, be advised—the company's Salsa Con Queso Mild Cheese Dip is being voluntarily recalled because the affected product is showing signs of product separation. This can can lead to the growth of bacteria responsible for botulism, a potentially fatal form of food poisoning.
The recall often applies to the cheese dip sold by retailers in a glass jar, with expiration dates ranging from November 2018 to January 2019. The exact product specifications can be found here.
4. Pre-Made Sandwiches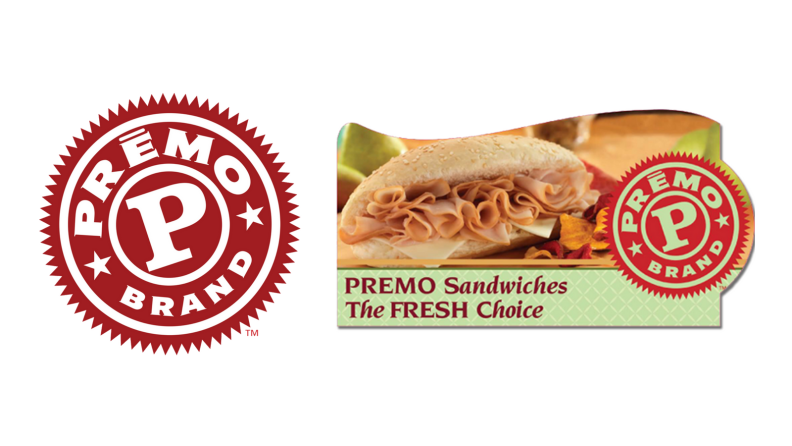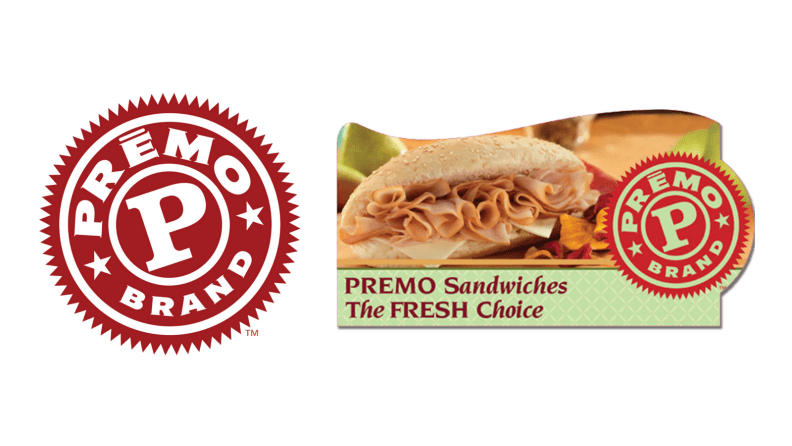 Premo Brand and Fresh Grab sandwiches, which are distributed to food service and retail stores throughout the country, were recalled in late July for potential contamination of listeria monocytogene. Listeria can cause serious infections in children, the elderly, and pregnant women.
The specific sandwiches affected by the recall are turkey and Swiss subs with an expiration date of August 6. The products were produced on July 17 and distributed to stores throughout Florida, Illinois, Indiana, Kentucky, Michigan, Minnesota, Ohio, Pennsylvania, Tennessee, Wisconsin and West Virginia.
5. Pasta Salad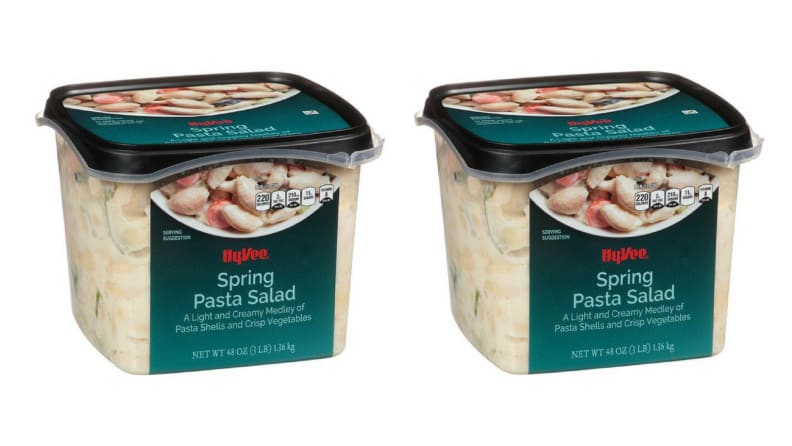 If you're buying pasta salad for your last summer barbecue, avoid Hy-Vee—their Spring Pasta Salad has been recalled for potential salmonella contamination. Approximately 20 illnesses in Minnesota, South Dakota, Nebraska, and Iowa in July were potentially linked back to customers consuming the salad.
According to the FDA, the pasta salad was distributed to all of Hy-Vee's 244 grocery stores across its eight-state region of Iowa, Illinois, Missouri, Kansas, Nebraska, South Dakota, Minnesota, and Wisconsin. The recalled product comes in 1- and 3-pound plastic containers with expiration dates between June 22 and August 3.
6. McDonald's Salad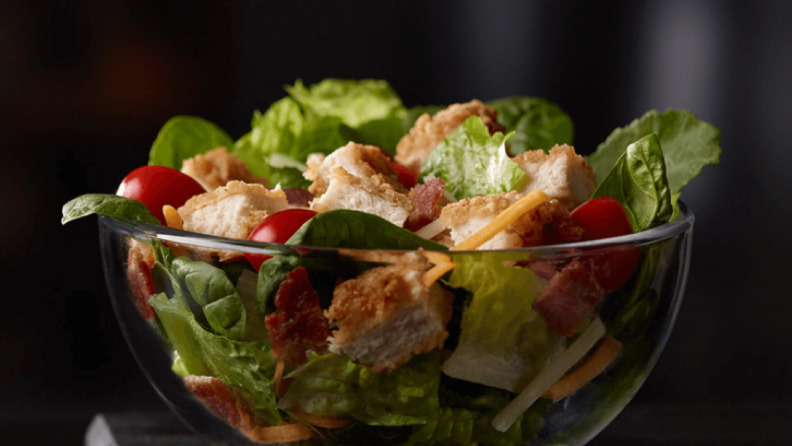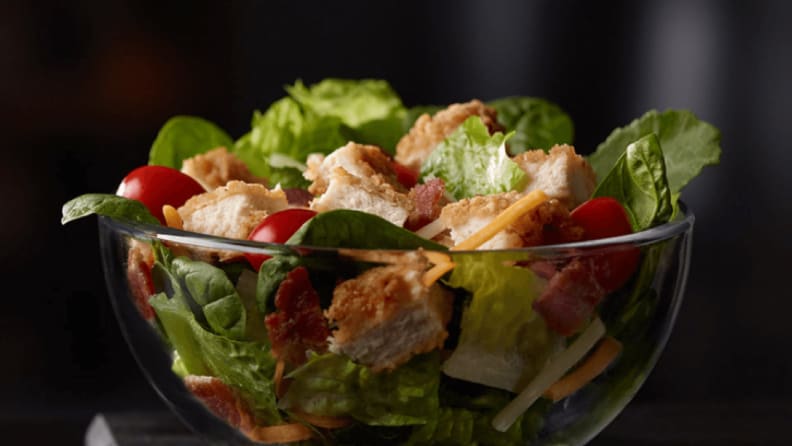 Not only are salads shockingly unhealthy at America's biggest fast food chain, now McDonald's salads have been potentially linked to cases of Cyclospora. The CDC reports that 61 people across seven states have gotten sick from this outbreak of Cyclospora.
Although McDonald's has voluntarily stopped selling salads at affected restaurants across 14 states, it would be wise to get your lunch elsewhere until the outbreak is confirmed to be over.
7. Honey Smacks Cereal
After being linked to an outbreak of salmonella that has sickened at least 100 people in 33 states, Honey Smacks cereal was recalled in mid-June. Although most Honey Smacks should be off shelves and out of your cabinets by now, the FDA has since realized that boxes of the potentially contaminated cereal are still for sale in some places. To be safe, throw away any boxes of Honey Smacks with an expiration date of June 14, 2019 and avoid buying the sugary cereal.
8. Imported Crab Meat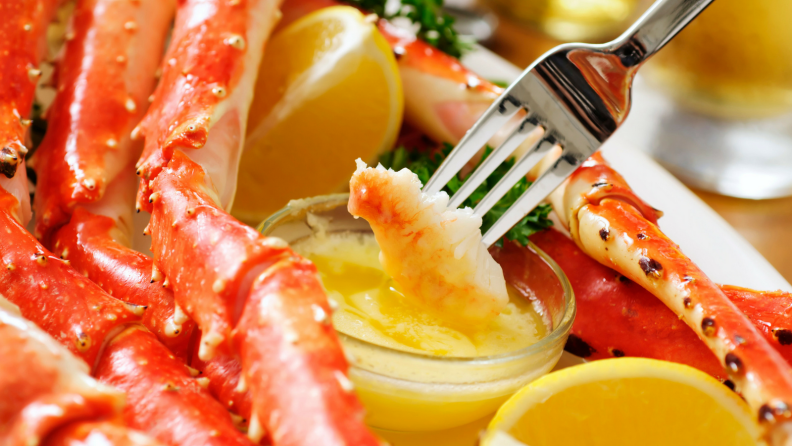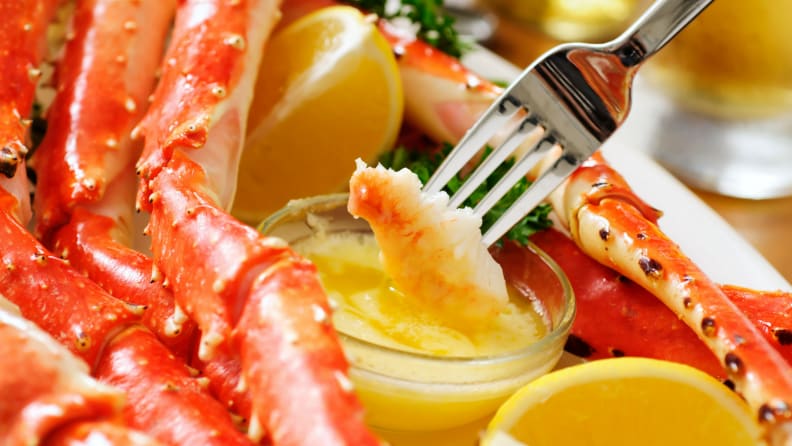 Crab meat from Venezuela has been linked to an outbreak of Vibrio parahaemolyticus, a bacteria that can cause serious gastrointestinal illness. Although no recall has been issued to the general nature of the outbreak, the FDA has advised consumers to avoid buying crab meat from Venezuela and to ask where crab products were sourced when dining at restaurants. Retailers have also been advised not to serve or sell imported fresh crab meat until the outbreak is no longer a threat.
Related Video: What's the best frozen pizza?