Refrigerators
All Beer Lovers Should Try These 5 Winter Brews
Warm up the holidays with these world–class beers.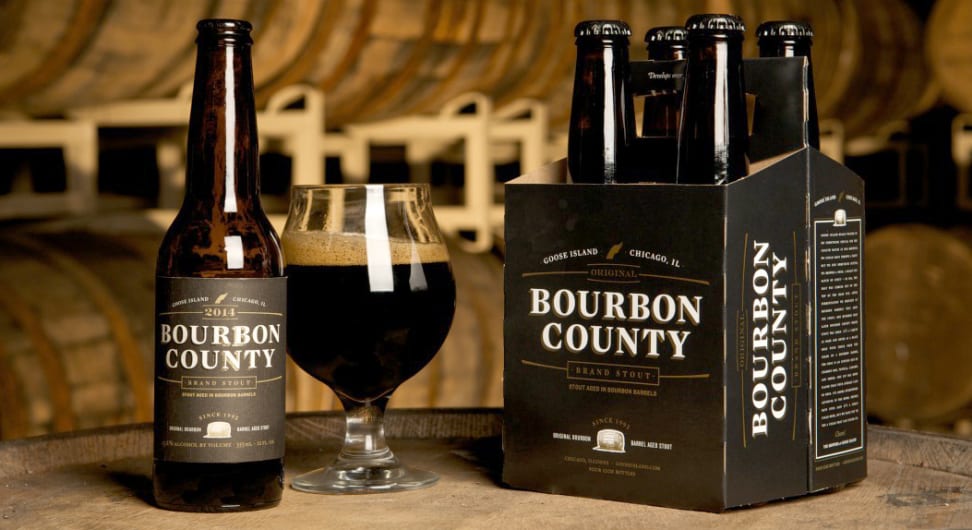 Credit:
Fall is finally over, which means the annual inundation of pumpkin beers has (thankfully) come to an end. For many, winter is the best time to cozy up to a glass–not a bottle–of beer. (Seriously, pour your beer.)
Winter seasonals are characterized by their rich, sweet flavors and particularly high alcohol content. These are the months where it's not uncommon to see an entire shelf full of beers that have been aged in whiskey barrels, or a cooler stocked with "spiced" ales.
Although there are countless spectacular local beers in small corners of every market, these are the best ones that can be found in pretty much every part of the country. Cheers!
Goose Island Bourbon County Brand Stout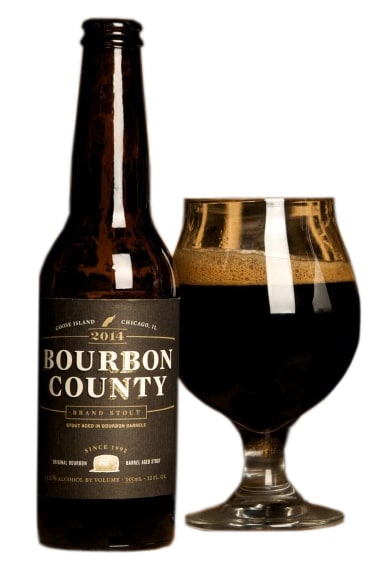 From: Chicago, Illinois
Variety: Bourbon barrel–aged imperial stout
ABV: 12%–16%, depending on the vintage
Availability: Black Friday–Late Winter
The mother of all winter beers, Goose Island's Bourbon County Brand Stout (BCBS) has been wooing casual and hardcore beer fans alike since the early 90s. Every year, people line up for the release of BCBS and its myriad accompanying variants, which vary in style from year-to-year.
BCBS is a big, bold imperial stout that's been aged in bourbon barrels for anywhere from 8 to 12 months. The result is a viscous, jet-black brew that more closely resembles motor oil than beer. You'll notice notes of chocolate, vanilla, oak, and bourbon, as well as the unusually low carbonation.
In fact, this beer is so bourbon-heavy that fresher batches feature a telltale whiskey burn on the finish. As the bottle ages and the alcohol heat dissipates, this "kiss" of bourbon all but vanishes, leaving you with a delicious Disneyland of melded dessert-like flavors.
Speaking of aging, BCBS is a prime candidate for proper cellaring. If you've got a relatively cool, dark basement, a bottle of Bourbon County will develop for up to—and sometimes beyond—five years. With every passing year, the beer evolves. Comparing a one-year-old bottle of BCBS to a fresh one is a night-and-day experience.
Founders Breakfast Stout

From: Grand Rapids, Michigan
Variety: Oatmeal stout
ABV: 8.3%
Availability: October–December
If you have a hard time tracking down Founders' famed KBS, don't worry–you're not alone. Fortunately, you could do a lot worse than Founders Breakfast Stout.
Brewed with oats, chocolate, and coffee, the aptly-named stout tastes like a cross between a dark chocolate milkshake and a Kona iced coffee. Yes, it's bitter, but the flavor is multidimensional. The toasty malts compliment the coffee notes perfectly, and the sweetness of the chocolate cuts through the bitterness in such a way that the experience isn't overwhelming.
Founders Breakfast Stout is a modern classic, and a perfect beer for an icy December evening (or morning).
Sierra Nevada Celebration Ale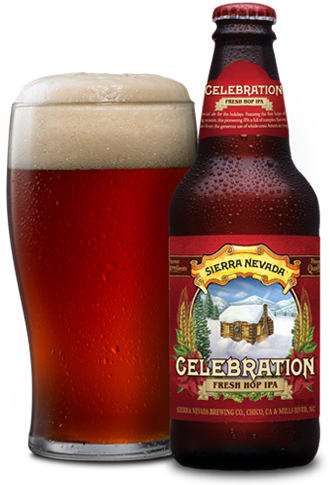 From: Chico, California
Variety: IPA
ABV: 6.8%
Availability: Fall–Early Winter
Although the winter months are traditionally dominated by stouts, porters, and barleywines, beer geeks still thirst for hop-forward ales when they need a break from heavier, sweeter beers.
Sierra Nevada's Celebration Ale has been a holiday tradition since 1981 (according to Sierra Nevada's Bill Manley, the current recipe has stayed the same since 1983). A beautiful, ruby-red, fresh-hop IPA, Celebration Ale features Centennial, Chinook, and Cascade hops.
Despite its subtle, spicy twang, Sierra Nevada insists that the formula contains only hops, water, yeast, and malt. The spice is courtesy of the Chinook hops, which are known for their piquant flavor profile. Expect a big, piney aroma, a bouquet of floral and spice notes on the tongue, and a bracingly bitter finish.
Celebration Ale is a legit wintertime classic. For my money, the holidays just aren't the same without a few six packs of this delicious IPA in my fridge.
Founders Backwoods Bastard


From: Grand Rapids, Michigan
Variety: Bourbon barrel–aged Scotch ale
ABV: 10.2%
Availability: November
Yes, we've arrived yet again at Founders Brewing Company. With so many excellent beers rolling out of their headquarters, it was probably inevitable.
Backwoods Bastard is the brewery's barrel-aged take on its own year-round Scotch ale, Dirty Bastard. Sweet, peaty, and low in carbonation, Backwoods Bastard is aged in oak bourbon barrels, which imparts a strong whiskey flavor into the beer. Scotch ales are sweet to begin with, but the barrel-aging process takes this one to another level entirely.
Backwoods Bastard has a creamy, vanilla-like quality to it, which makes it ideal for slow-sipping sessions. In fact, at a robust 10.2%, it's probably best for everyone that you take it slow.
Lagunitas Sucks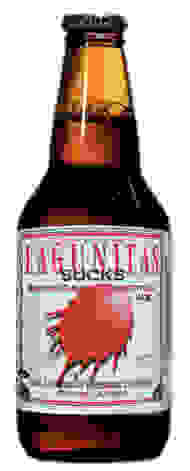 From: Petaluma, CA
Variety: IPA
ABV: 7.85%
Availability: November–January in 6 packs; year-round in 32oz quarts (select markets)
If it's cheating to include Lagunitas Sucks on this list, consider me a cheater. This IPA used to be a yuletide exclusive, but due to its immense popularity, it's now being distributed year-round in 32oz bottles. Nevertheless, it's too good not to mention.
This beer is candy.
It's an IPA designed as an apology to fans after Lagunitas found it didn't have the capacity to make its Brown Shugga' holiday ale a few years back. The taste is a mind-bending potpourri of tropical fruits, pine, and a faint trace of earthiness. There's a lingering bitterness, but it's in no way abrasive. Frankly, it's hard to stop once you've had a sip.
As is the case with every hop-forward beer, freshness is key, so hunt for the most recent bottle date you can find.
Related Video