Refrigerators
Beyond Champagne: A Guide to Sparkling Wines
How to buy bubbly that won't break the bank.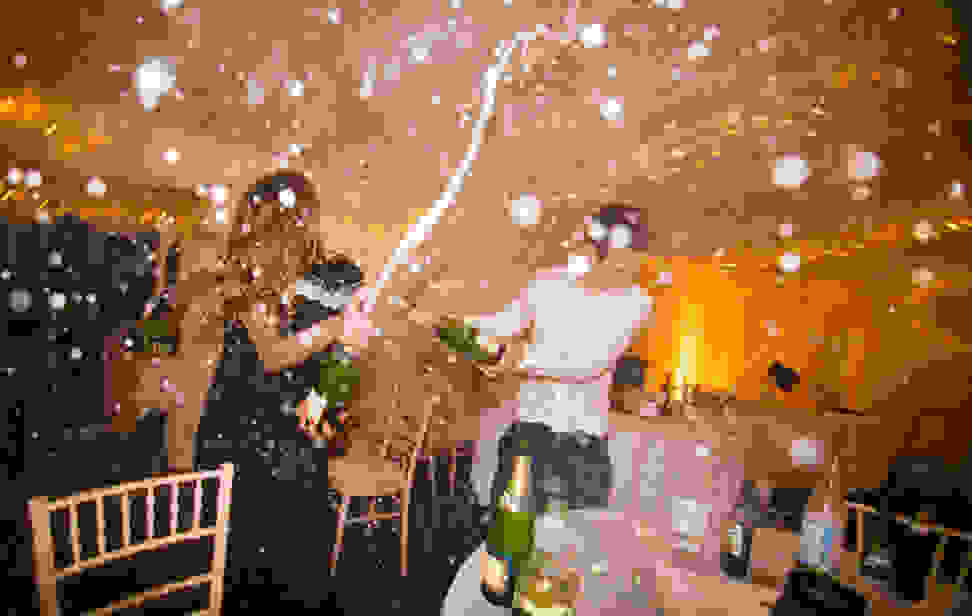 Credit: Flickr user "acearchie"
"I only drink Champagne on two occasions. When I'm in love and when I'm not."
–Coco Chanel.
Is any beverage so redolent with allure and mystery as Champagne? Surely, no drink is as reliably expensive, nor can we think of one more loaded with joy when the cork pops. Bottles worth a vintage designation come around only every few years, while brand names like Taittinger, Nicolas Feuillatte, Perrier-Jouët ease off the tongue with imposing style.
No wonder so many of us are intimidated when it comes time to buy bubbly for a special occasion.
But while you can spend a lot on a bottle of Champagne, you might spend just a few bucks on a sparkling wine. So, beyond the price tag, what's the difference?
Behind the Label
Champagne's mystique is all about terroir, the term that describes France's wine appellation d'origine contrôlée (AOC) system. It implies that the land on which grapes are grown imparts specific qualities to its wines. That's why true Champagne wine can only come from the Champagne region, just east of Paris.
While the region is notable for its uniquely chalky soil and cool climate, Champagne didn't become the planet's classiest beverage simply thanks to a quirk of geography. The appellation is also a signpost for legally mandated quality control. Just three grape varietals are allowed in Champagne: chardonnay, pinot noir, and pinot meunier. There are strict viticulture rules, and only the traditional méthode Champenoise can be used in its production.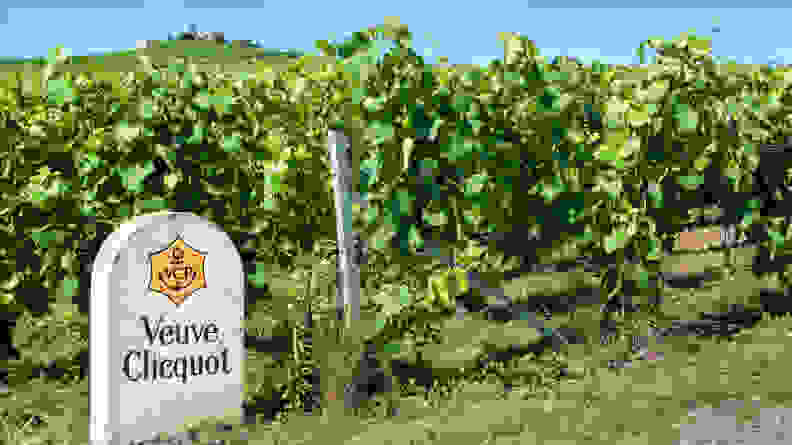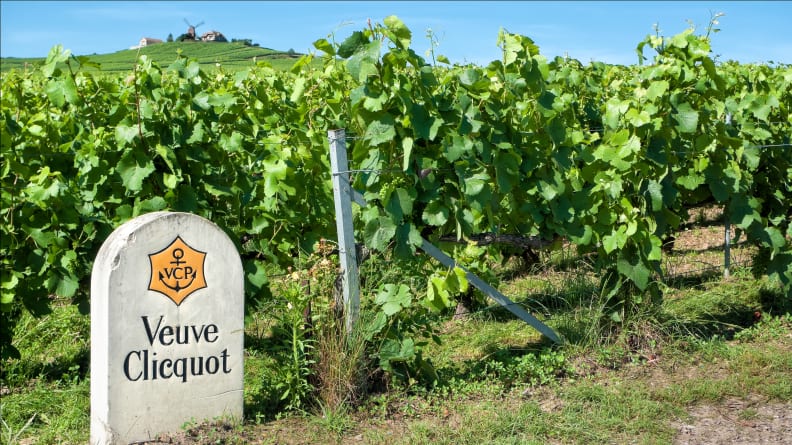 Every few years, when a harvest is of above average quality, that year's grapes might be used to craft a vintage year Champagne. Otherwise, "NV" on the label indicates non-vintage wine—a bottle blending harvests of multiple years, closely adhering to the same house style year after year. But quality is still high: Even NV Champagne cannot be sold until it has aged in the bottle for at least 15 months.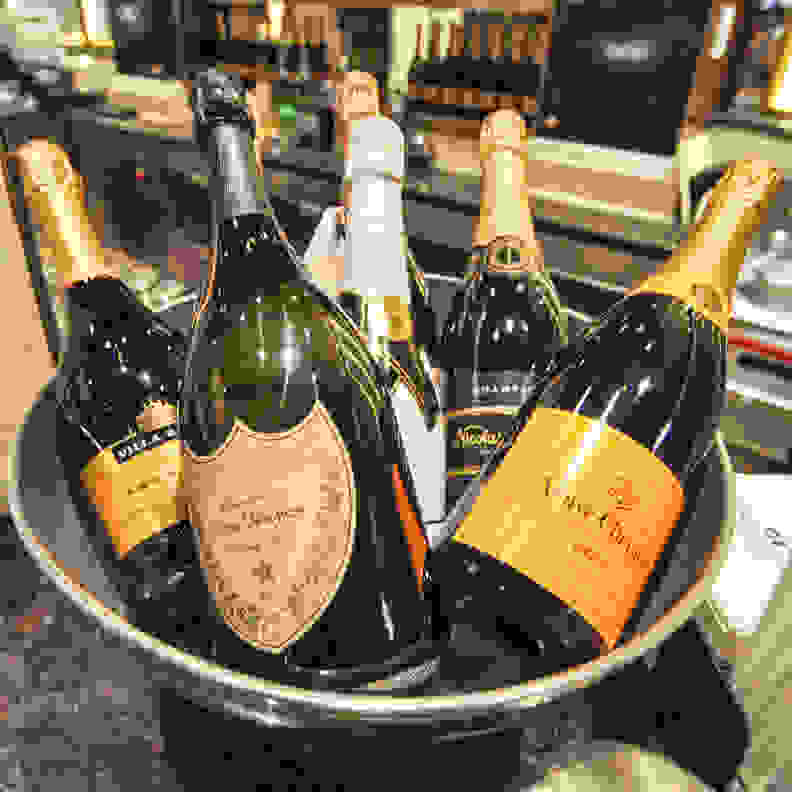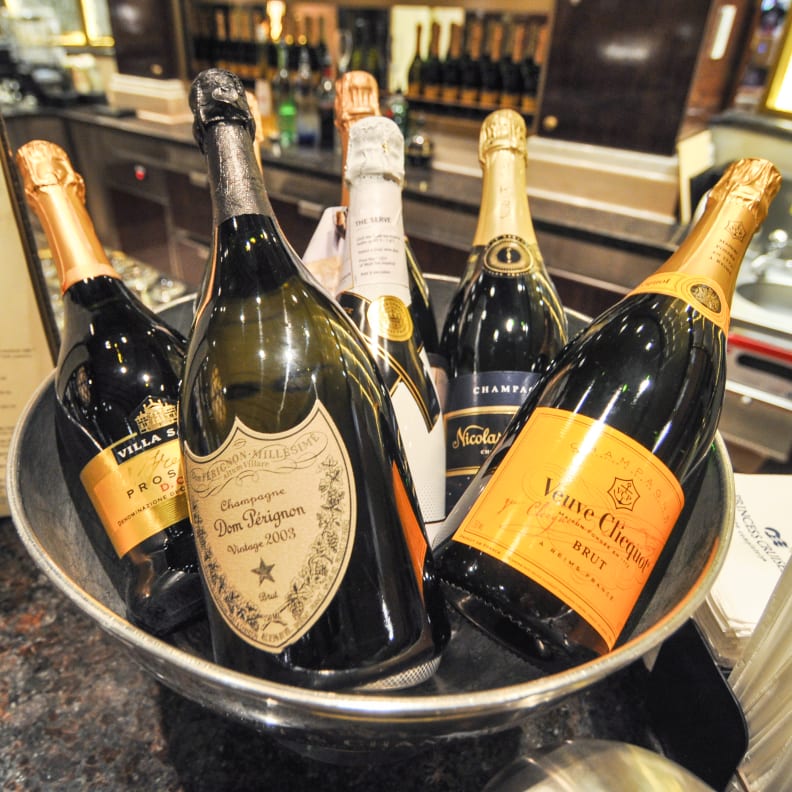 Because Champagne production is so well-regulated, it's almost impossible to find a bad one. A $25 bottle—roughly the baseline price—will be plenty drinkable. But the cost goes much higher for a premier cru, and higher still for a bottle from the 17 highest-rated vineyards, classified as grand cru.
Champagne has become a particularly alluring trademark—the name has been co-opted to describe sparkling wine from just about anywhere. When you're departing on a cruise and the captain invites you to the obligatory Champagne toast, trust us—it's sparkling wine, not Champagne. The same goes for all but the most expensive weddings.
It's the cheap stuff foisted upon unsuspecting sippers that has contributed to the impression many of us have, that Champagne is—by nature—sweet. While it was once true, today's Champagnes are quite a bit more dry, and sophisticated.
Terms to Know
Here are a few essential terms to keep in mind when shopping for Champagne:
Méthode Champenoise – The traditional method of making Champagne, with a second fermentation taking place in the bottle. This method produces the most complex and rewarding flavors. Ironically, the term is most commonly seen on bottles produced outside France; bottles produced in Champagne usually carry the term méthode traditionnelle or méthode classique.
Cuvée – The house blend. Ideally, it tastes the same, year after year. Helpful when you find a Champagne you particularly enjoy.
Prestige cuvée – Top-of-the-line from a particular house. For example, Dom Pérignon from Moët & Chandon, or Louis Roederer's Cristal.
Blanc de Blancs – Literally, the "white of whites." These light sparklers are made exclusively from chardonnay grapes.
Blanc de Noirs – A "white of blacks," wine made exclusively from pinot noir and/or pinot meunier, and usually more full-bodied.
Rosé – A pink hued Champagne, attained in France by leaving the black grape skins in the vat with the juice (which is otherwise almost colorless) for a few days, staining the wine. Contrary to American blush wines, rosé Champagnes are not sweet, though hints of fruit flavors are not uncommon.
Brut – Dry, less than 12 grams of sugar per liter.
Sec – Sweeter, as much as 32 grams of sugar per liter, but not a dessert wine, which is usually referred to as Demi-Sec or Doux.
For extra credit, check out Epicurious, which offers a fine primer on Champagne's history and production. The New York Times also has a useful piece on the emergence of smaller grower-producers, along with recommendations of unheralded bottles to seek out in 2016.
As the Times points out, these Champagnes are not widely distributed throughout the U.S., so it pays to develop a relationship with a wine merchant that is familiar with these smaller producers. In many cases they deliver quite a bit more bang for your buck than the big, well-known names.
Of course, Champagne's story doesn't end at the region's borders. Sparkling wine is produced in most of the world's major wine regions, and some of it aspires to Champagne quality. Almost without exception, it will also cost quite a bit less, though—alas—the wine world is full of plonk. Here are a few other options to discover.
Alternative Sparkling Wines
While the sparkling wine produced in Champagne is widely regarded as the ne plus ultra, bubbly doesn't have to be produced in Champagne to be good. Even in France, grapes grown a few miles outside the region cannot be called Champagne, even though the bottles may contain almost all the qualities that make for great drinking.
A French sparkling wine made outside Champagne is called Cremant, and these bottles often offer incredible value. Burgundy is right next door to Champagne, and a Cremant de Bourgogne will be made with the same philosophy—but carries a much lower sticker price.
Prosecco is an increasingly popular fizzy Italian wine that's regulated with a rating system similar to France's AOC. Here it's the DOC, which specifies that Prosecco can only be produced in Italy's northeast, and mostly from Glera grapes. It's not made using Champagne's costlier methods, and it won't last for years like a quality Champagne will. It's also not as complex, so not suited for food pairing. But Prosecco offers excellent value and is widely available, making it a fine option for parties and toasts.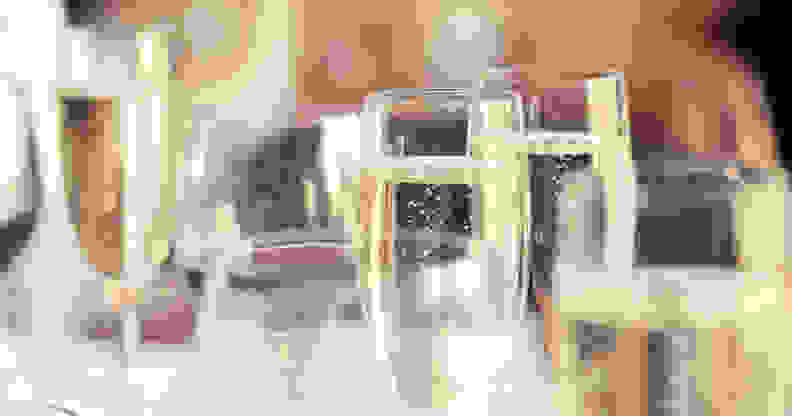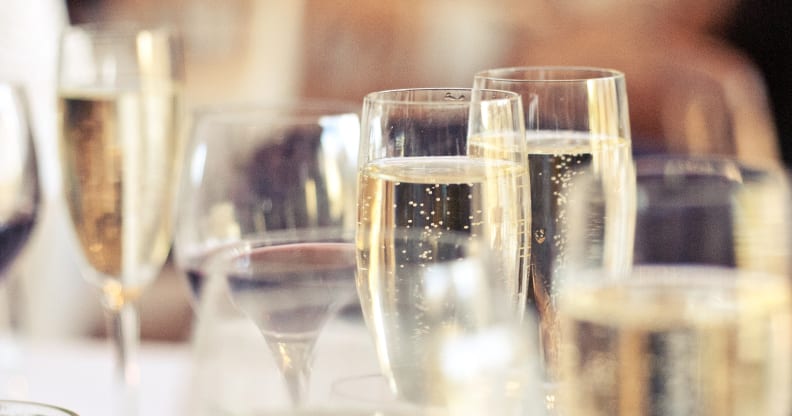 Also from Italy are Franciacorta, made using the traditional method in Lombardy; Lambrusco, a sweeter sparkling red from Emilia-Romagna; and Asti, a wine produced with moscato grapes.
From Spain comes Cava, which is subject to Spain's DO rating. The grapes used are primarily Macabeo, Garnacha, Xarel-lo, and Parellada, and there's a second fermentation in the bottle. But regulations aren't nearly as strict as in France, allowing for a less expensive final product. Note that there are lots of sparklers from Spain that aren't labeled Cava.
Espumante is the term for sparkling wine from Portugal, while Sekt denotes bubbly from Germany or Austria, usually made with Riesling grapes.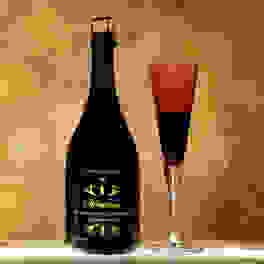 Australia's Sparkling Shiraz uses traditional Champagne methods but has a softer acidity. Though not for all tastes, this effervescent yet weighty crimson wine has emerged as a popular option for Christmas and New Year's, when the weather's scorching down under. Served chilled, it's delightful with heartier fare like smoked or barbecued meats. It's not always easy to locate in the U.S., and when you do, expect to pay north of $25 for a bottle.
In the U.S., sparkling wine comes predominantly from California, which produces more than is imported into the U.S. from all other countries combined. The Wall Street Journal notes that while many of the big wineries in California were founded by French Champagne houses, California's sparklers "don't incite much passion among oenophiles."
Still, California sparkling wine offers real quality at the higher end, and good value can be found in bottles in the $20 to $30 range—many of them made using the traditional method. Schramsberg, Iron Horse, and J Vineyards are among the local heroes, while Domaine Carneros (Taittinger), Domaine Chandon (Moët & Chandon), Mumm Napa (G.H. Mumm), and Roederer Estate (Louis Roederer) are French Champagne houses growing and bottling in California.
Author F. Scott Fitzgerald once wrote: "Too much of anything is bad, but too much champagne is just right." So put a bottle in the cooler and let's get this party started!
Related Video
Up next
Get Reviewed email alerts.
Sign up for our newsletter to get real advice from real experts.