Refrigerators
CES Press Conferences: Less Appliances, More Apps
Disappointing appliance growth at CES 2013.
The Consumer Electronics Show in Las Vegas has only recently included appliances as part of its line-up. It features some of the biggest appliance manufacturers in the world, including Samsung, Bosch, and Panasonic. True, most of those same companies tend to sell a majority of their appliances in countries other than ours, but the paradigm is slowly shifting. Unfortunately, based on what we saw during today's press conference blitz before the official CES showroom access starts tomorrow, it seems—and it pains us to say it—that appliance growth at CES is increasing about as quickly as the national economy: it's happening, just not as quickly as we might like.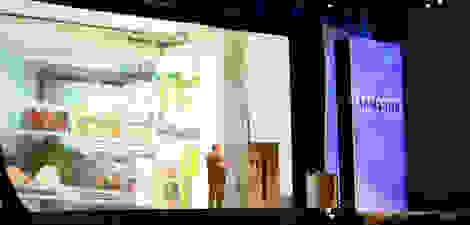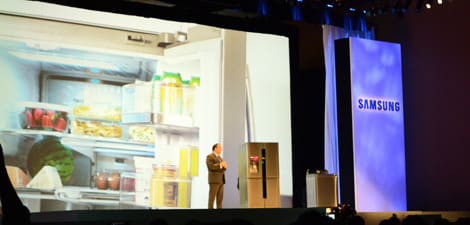 Electronics coverage is absolutely massive: Samsung unveiled it's gorgeous 85-inch TV, in addition to a whole slew of other models and its fascinating Smart Hub Panasonic, Hisense, and Haier of which are major appliance manufacturers abroad, with a smaller showing here—have also displayed some amazing products in their upcoming television lineups.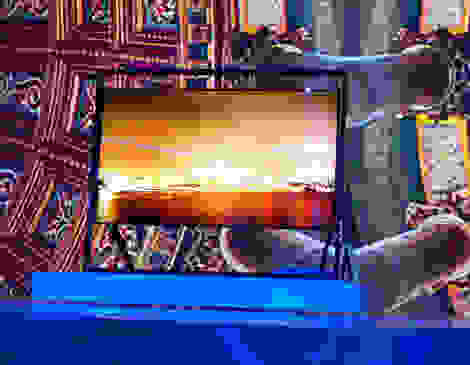 Appliances, on the other hand, have received short shrift. Samsung and LG more or less glossed over the actual products that are coming out, with a few exceptions. Both companies spent more time talking about their wireless connectivity, with LG spending more time explaining how the app that allows you to control wireless devices will be acquired as opposed to specific functionality. Samsung issued a press release that went into more detail regarding the products themselves, but the press conference only touched on the updated version of their wireless app in such a way that products almost felt like an afterthought.
Panasonic, on the other hand, took a completely different route, focusing more on small appliances such as coffee makers and toasters, while Bosch said flat out that plans for wireless appliance control is in the works, yet not going to be available for some time. None of the manufacturers really went into much detail regarding the products themselves, with the exception of one or two fancy items here or there. Most of the representatives we spoke to promised much more detail and many more interesting machines that we'll be able to get our hands on during our time on the show floor, however, while many of the press conferences may have proved disappointing in this regard...there is more to come! We look forward to seeing what everyone has to offer consumers, and only hope that the presence of appliances at CES—specifically, pre-CES coverage—will continue to grow, allowing us to get new information to you that much faster.
Press Day Recap Video