Refrigerators
Ceviche: Inside Peru's Simple, Elegant National Dish
Peru's most popular dish is always evolving.
Credit: David Swanson
Once upon a time, sushi wasn't a culinary turn-on for me. Raw fish was something that, well... it was something other fish ate. It wasn't fit for human consumption.
But as one who grew up on the left coast, cooked seafood was a staple. And eventually, travel to Mexican beach resorts introduced me to ceviche—raw fish marinated in citrus juice.
After bathing in juice for a few hours, the flesh is chemically "cooked" by citric acid, yielding a delicious appetizer of tender—but not raw—fish. Commonly accompanied by cervezas and fried corn chips, and served against a backdrop of sashaying palms and rippled surf, a bowl of ceviche really kicks a Mexican vacation into high gear.
I always thought of ceviche as a purely Mexican treat. So it was a surprise when I stepped off the plane in Lima, Peru, and discovered a culture where ceviche is so ingrained that there's even a national holiday dedicated to the dish.
It turns out the Peru is, essentially, the birthplace of ceviche—perhaps dating back to when Spaniards first imported citrus to the new world. It's also, at least in part, the birthplace of the Japanese Nikkei cuisine popularized by famed Chef Nobu Matsushita. But I'm getting ahead of myself.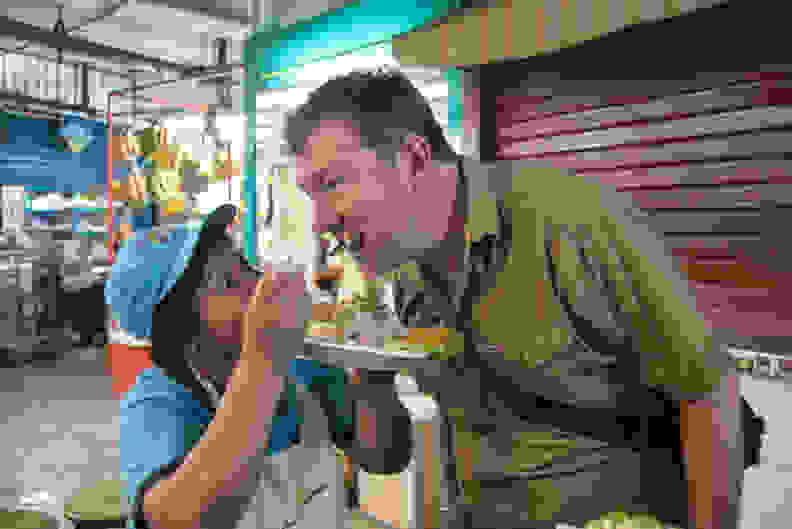 When I asked a taxi driver to take me to his favorite cevicheria, he pulled up to one of Lima's umpteen public markets and led me to a nondescript counter. I placed my order and two women prepared the dish the way most Peruvians eat it: "mixto," served with sides of cooked sweet potato and choclo, a large-kernelled white Andean corn.
But something was different about this ceviche. There was the tantalizing pow of tang, salt, and the heat of chili, but the citrus had only just "seared" the outer flesh. The fish appeared firm and opaque, but the inside was tender and rare.
I realized the women had tossed the fish in the lime juice right when I ordered it and plated it for me just a few minutes later. The fish hadn't been cooked through-and-through in the citric acid, the way ceviche is usually prepared in Mexico.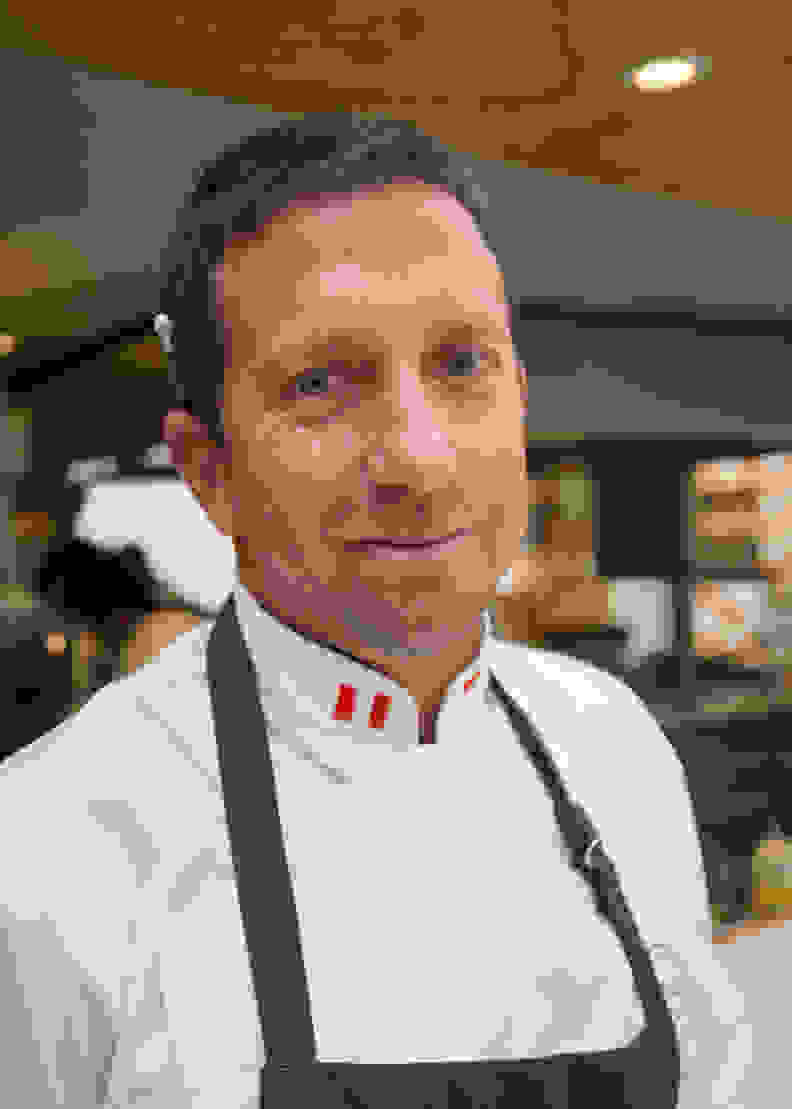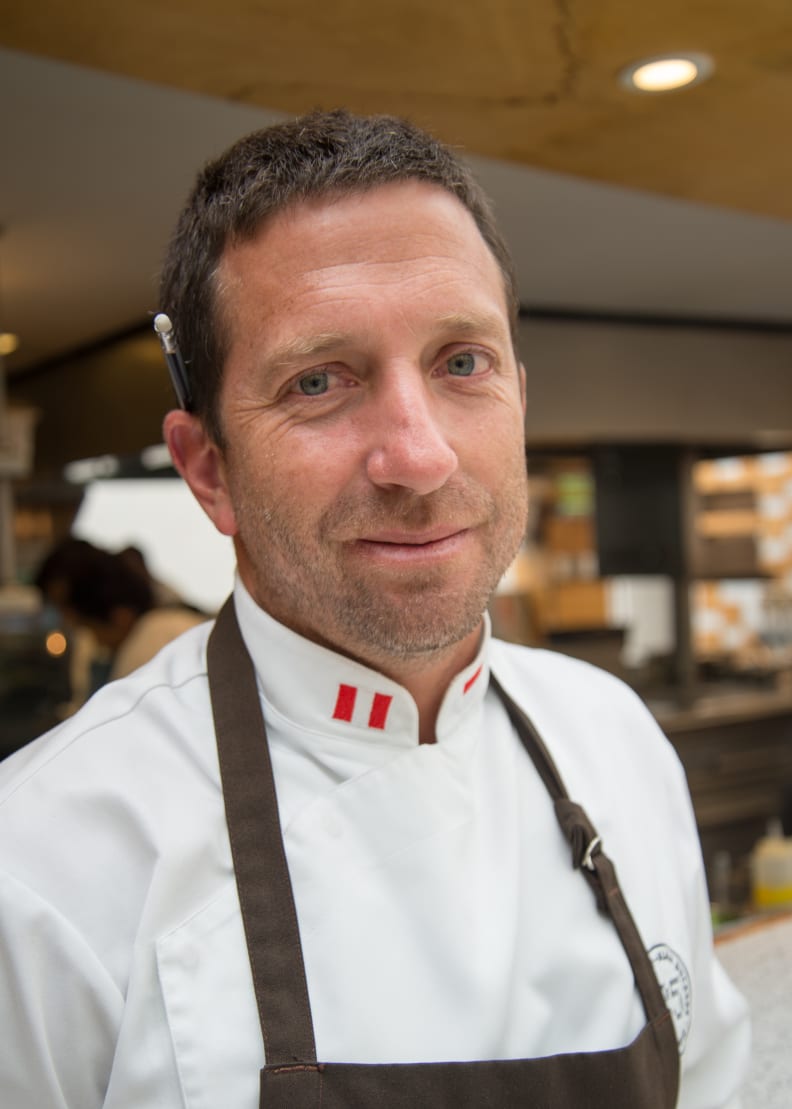 "Actually, that's more what we call tiradito," said Diego Muñoz, the next afternoon. Muñoz is the head chef at Restaurant Astrid y Gastón, the signature restaurant of Gastón Acurio. As the lunchtime rush began to ease up, Muñoz offered me an impromptu crash course in Peruvian cuisine.
"In Peru, we used to marinate the fish a long time—12 hours minimum," Muñoz explained. "But when the Japanese came over, they showed us how fish could be eaten raw. And now we do ceviche à la minute."
Just five ingredients comprise the national dish of Peru: raw fish, salt, onion, lime, and chili. There are more than 20,000 cevicherias in Lima that will make it for you. But while a Peruvian chef can probably do a basic ceviche blindfolded, there's more involved than meets the eye—especially at a gourmet landing like Restaurant Astrid y Gastón. (The Wall Street Journal called Gastón "Peru's answer to Jamie Oliver and Anthony Bourdain.")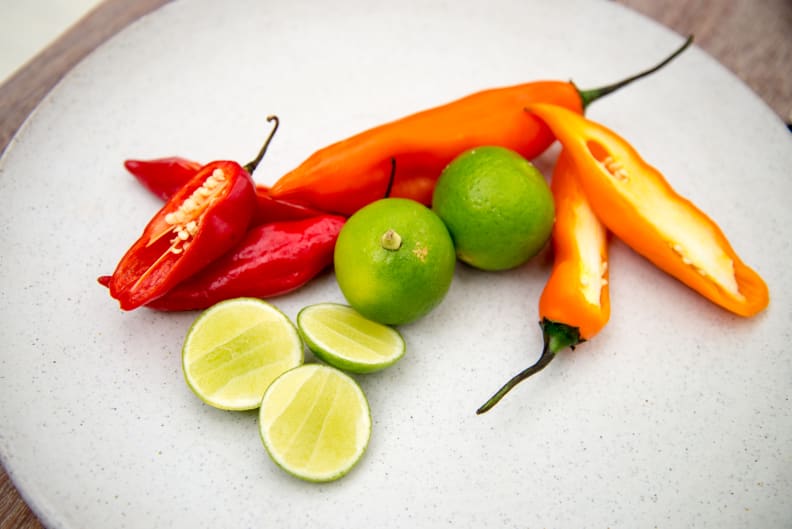 Muñoz says the type of chili matters; the ají limo chili, or amarillo, is a must-have in Lima, he said. Even the limón merits special handling. "It's important how you squeeze the lime," Muñoz told me. "We use just the cheeks, because we don't want the core or seeds that will give you those bitter oils."
Over the last decade, gritty, traffic-snarled Lima has emerged as one of the hottest culinary destinations on the planet, stoked by an unlikely confluence of European and Asian sensibilities. Spanish colonists brought citrus fruits to Peru, while a small colony of Japanese arrived in the early 20th century.
Not coincidentally, the frigid Humboldt Current flows along Peru's coast, producing one of the world's most bountiful fisheries. But what, exactly, transpired to propel Lima onto the foodie hot list?
For lunch the next day I found my way to La Mar, Acurio's popular cevicheria in the trendy Miraflores neighborhood. Sleekly informal, the chic venue sports a bamboo roof dotted with whirring ceiling fans, its tables plumped by businessmen in suits. The al fresco room wouldn't be out of place in Miami Beach—one of four cities, in fact, where La Mar's offshoots have taken root.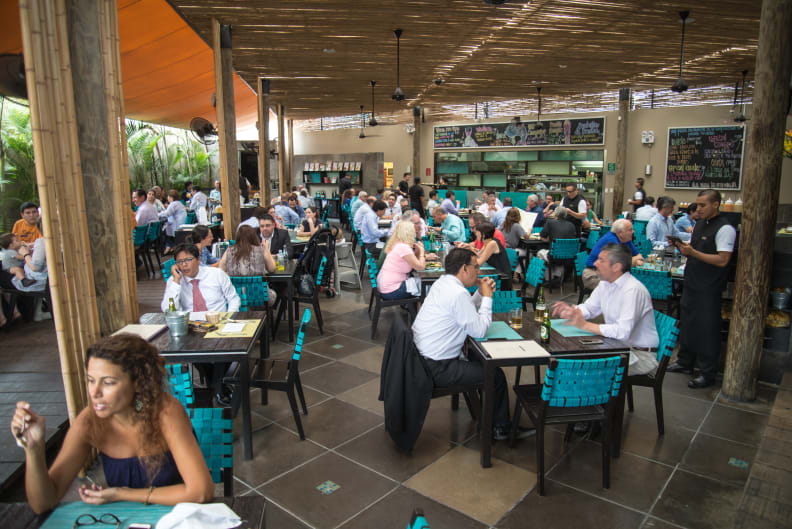 But lacking a reservation, the wait for a table at La Mar tops an hour. So I deviated to Maido, a nearby alternative Muñoz recommended.
At Maido, I got a taste of Peru's Japanese side—or, rather, the Nikkei side. The Nikkeis were people of Japanese ancestry who first emigrated to South America in 1899 to work in the cotton and sugar cane fields. Their influence on cuisine wasn't immediate—at first, Peruvians didn't understand their ingredients or cooking methods—but soy sauce and ginger made their way into local cuisine, and eventually the Japanese began opening cevicherias.
"In the 1970s, Japanese companies like Toyota and Mitsubishi started exporting to Peru," explained Mitsuharu Tsumura, Maido's Peruvian-born chef-owner. Nobu Matsuhisa, a classically trained Japanese sushi chef, came to Lima at the age of 24 to open a sushi restaurant, but found himself limited by the range of ingredients available in Peru. "He had to adapt, to improvise to do Japanese cuisine, but using Peruvian ingredients." In the process Matsuhisa created what he later dubbed "Nobu Style," eventually growing it into a global restaurant empire.
In Peru, this merging of Japanese and Peruvian techniques is known as Nikkei cuisine. At Maido, Tsumura offers a 15-course tasting menu called the Nikkei Experience Tribute, a gastronomic foray to the outer frontiers of sushi preparation teased with a new wave take on Peruvian cooking. There's a "sivinche" of river prawns, sea urchins converted to gelatin, and freeze-dried ceviche juice topped with chili dust. A confit of guinea pig (cuy) and grilled pigeon are other courses that ground the menu firmly in the South American terroir.
Tsumura takes the basic concepts of sushi and ceviche and fuses his Peruvian and Japanese influences to foster an otherworldly dining experience. Scroll through the photo gallery below for a taste of Lima's unique restaurant, Maido.
Related Video