Refrigerators
Frozen Food Tries to Make a Comeback
A new ad campaign attempts to reinvigorate a category on the decline, but does frozen food deserve the bad rap?

Credit:
The frozen foods industry is on a mission, and it's a mission of survival. With the rise in demand for organic, fresh foods in recent years, sales of frozen foods have declined. Even the fast food industry has attempted to navigate this trend with marketing slang like "fresh, never frozen." So it comes as no surprise that the frozen food industry is dropping some serious dime on a new ad campaign that promotes the healthy and convenient aspects of frozen food.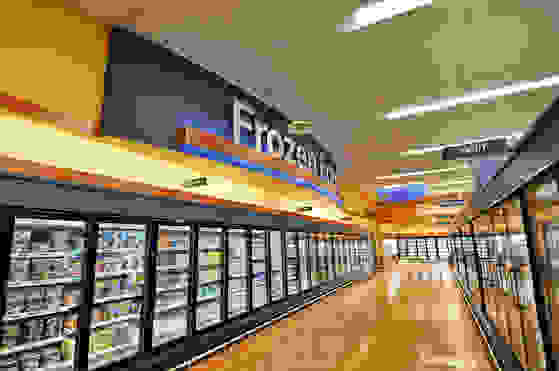 Ad Age reports that the American Frozen Food Institute (AFFI) and the Frozen Food Roundtable (FFR) have signed a $50 million deal with two prominent ad agencies. The groups are looking for a campaign that will "change the way consumers think and feel about frozen food by promoting positive messaging regarding the benefits and attributes of frozen food."
But positive messaging can only go so far. After all, the reason why 98 percent of frozen food products are suffering declines is not that there are more convenient alternatives, it's that these foods are seen as largely unhealthy.
98 percent of frozen food products are suffering sales declines.
Not surprisingly, the few frozen products that have not suffered slumps are fruits and vegetables. According to NPR, frozen vegetables notched $5.7 billion in sales in 2012—a 1 percent increase over the previous year. Frozen fruits enjoyed an even larger increase of 8 percent.
Clearly, it's the decline of frozen meals that have the industry shaking in its boots. The Ad Age report found this was a particular concern for the 35-to-44-year-old demographic.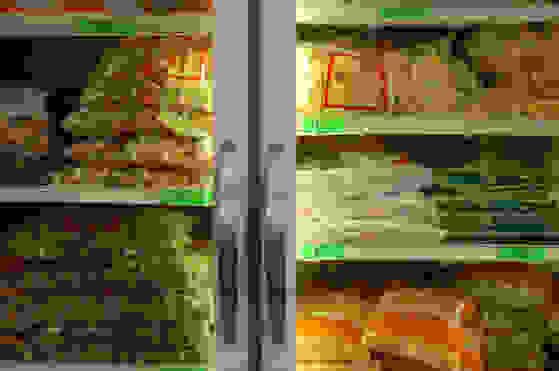 But forget the marketing hullabaloo for a minute. What's the truth? Are frozen foods really that unhealthy? Or is this trend more of a product-by-product concern?
According to Eating Well, certain steps in the commercial freezing process rob raw ingredients of some of their nutrients. For example, the process of blanching produce in hot water to kill bacteria causes some vitamins to break down or leach out. Fruits and vegetables destined for frozen packaging are also prematurely harvested, limiting the volume of nutrients in the food. Furthermore, just because these foods are frozen doesn't mean they don't degrade or lose their nutrients.
Certain steps of the commercial freezing process reduce the amount of nutrients of the food.
The facts are even less flattering for frozen meals. While the nutritional value of these products varies from dish to dish, they often include excessive amounts of fat and sodium. Also, while the limited number of calories often associated with frozen meals works as a kind of "portion control" for dieting, too few may slow your metabolism and actually end complicating weight loss efforts. (Click here for a thorough list of which frozen food products are acceptable, and which ones you should steer clear of.)
Fresh is almost always better, even if it's pricier and less convenient. But it's a bit extreme to categorically disregard frozen foods as unhealthy junk.
(Photos: Flickr user I-5 Design & Manufacture, Creative Commons (top); Flickr user Memphis CVB, Creative Commons (bottom))