Refrigerators
Samsung's Smart Home Gets a Small Update
Turn your fridge into a billboard, baby monitor, and multi-media note pad.

Credit:
After getting teased by the brief segment devoted to appliances at Samsung's press conference, we finally got a chance to clarify some information about the new apps that accompany the next Smart Home update. There are two key features that will be available post-launch: a new app for Evernote, and the option to use your fridge and smartphone as a baby monitor.
Evernote is a suite of services that allows for seamless access to any ideas you can jot down or photograph. Added to the Samsung suite of apps, it means you can take notes—text files, pictures, voice memos, webpages, and more—on your phone and access them from your fridge, or vice versa. It doesn't hurt Samsung's technical cred, either, to have an active partnership with a service as well-established as Evernote, or vice versa.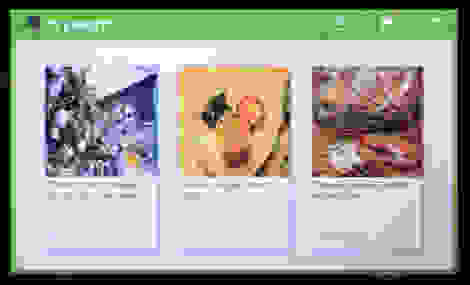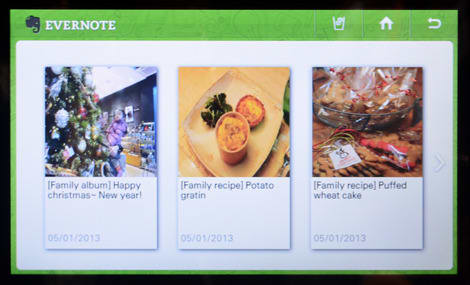 The one really unusual update requires you to have a smart phone. After placing the phone in your sleeping child's room so that it faces the bed, you can turn your fridge's control panel into a tiny baby monitor. It's video only, which struck us as being somewhat odd since a baby's cries have been a sign of trouble since the dawn of time. It's a bizarre setup—it requires you to leave your phone in the nursery, and without sound it's only useful if you remember to check the screen on the fridge periodically. We appreciate that Samsung is getting creative with how it can use wireless appliances, though we wouldn't necessarily mind some restructuring at the basic level to improve the feature's fundamental usefulness, as well.

While Evernote and the baby monitor are coming this year, we also got to see an app that's purely in the concept stage at this point. Consumers may someday be able to opt in to seeing ads from Unilever, an Anglo-Dutch multinational consumer goods company. The demo we saw at the Samsung booth featured a Hellmann's mayonnaise ad on the fridge's screen. Click it and coupons for Hellmann's products will go straight to your e-mail or your smartphone, and you'll be able to get some recipes featuring Hellmann's products. Some folks may not like having extra advertising in their kitchen, but that's why it's opt-in.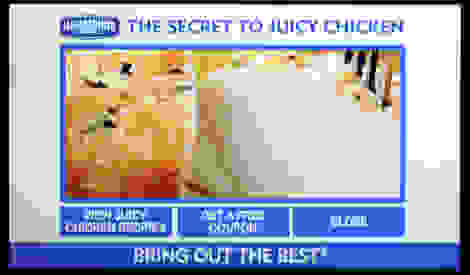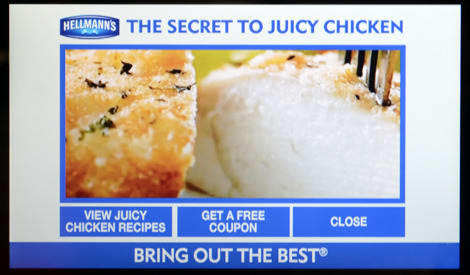 On the show floor, the new Smart Home suite was displayed on the soon-to-be launched T9000. However, it turns out the new apps are only coming to the already released RF4289HAS. The $3999 T9000 is expected to get a touchscreen and connectivity after some time has passed, but in the meanwhile, Samsung reps said they want to see how well the basic fridge will do in the American market before they invest the time and tech into outfitting it with a smart platform. Folks who already own the 4289 will be able to update their fridge through a few basic prompts, while folks who buy one post-app release will find that it comes with the updated system already installed.