Refrigerators
Check It Out: A Leather Refrigerator
This Lithuanian leather fridge is unlike anything we've ever seen.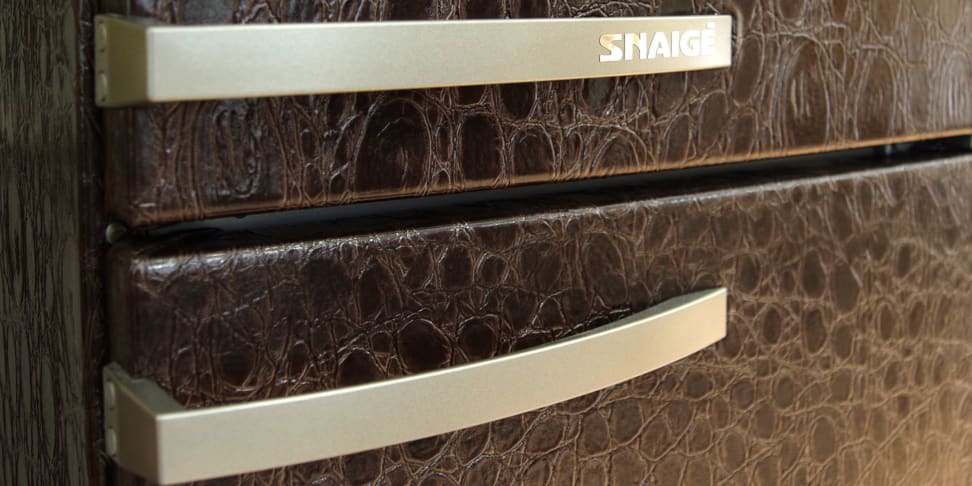 Credit: Reviewed.com / Keith Barry
From Lithuania comes what might be the strangest home appliance we've ever seen: a fridge, covered in leather.
Yep, you read that right. In fact, there are seven different upholstery choices, ranging from a dark brown cowhide to a white alligator pattern—though, sadly, none of it is Corinthian.
The unusual machine is made by Snaigė (pronounced "SNEYE-guh"), a refrigerator manufacturer whose name means "snowflake" in Lithuanian. Despite the region's ample experience in dealing with cold temperatures, Snaigė is the only company that builds fridges in the Baltic countries.
We're not quite sure who the target audience is—shoe collectors? bikers? Tobias Fünke?—but amidst a sea of stainless steel iceboxes, we love any fridge that stands out.
Related Video
Up next
Get Reviewed email alerts.
Sign up for our newsletter to get real advice from real experts.