Refrigerators
Vegetable Drawer Might Be Germiest Place in Your Home
A new study shows some truly nasty microbes may exist in your fridge's vegetable drawer.
Credit:
The kitchen may be the favorite room of foodies and chefs, but studies show it is anything but sanitary. In fact, a 2011 study from NSF International found the kitchen to be the host to the most germs in your entire home.
Expanding on these findings, NSF last week released a new report that delves even deeper. It found that your refrigerator's vegetable drawer contains the most germs of anywhere in your kitchen—including faucets, sinks, and control panels. Even more alarming was the array of dangerous microbes that exist in many of these drawers—E. coli, salmonella, and listeria, to name a few.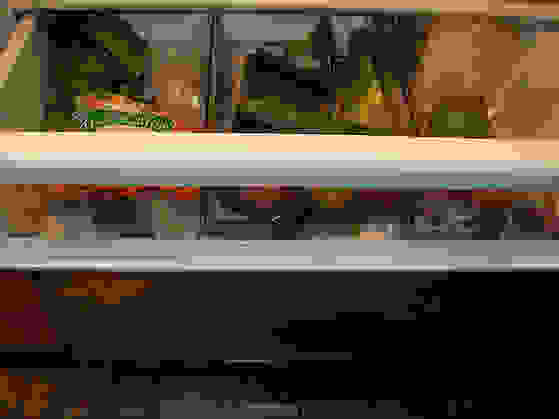 People don't often think to clean their vegetables drawers because, well, aren't fridges supposed to preserve food by limiting microbial growth? This is true, but it doesn't mean harmful bacteria don't exist in large, potentially dangerous quantities.
"We were surprised to find salmonella, E. coli, and listeria on common kitchen items and appliances that are used daily," Lisa Yakas, a microbiologist at NSF, told the AARP. "Germs gather in places we don't think about cleaning as often as we should."
Food-borne illness afflicts some 48 million Americans each year, according to the Center for Disease Control. Yet many such cases could be easily prevented with thorough cleaning and sanitation procedures. With vegetable season coming, it's a good idea to take some time to clean out your fridge and, while you're at it, the rest of your kitchen.
"Many cases of food borne illness could be easily prevented with thorough cleaning and sanitation procedures."
Yakas recommends washing the drawer with warm soapy water and deodorizing the interior of the fridge with a baking soda mixture. It also couldn't hurt to use bacterial disinfectants. However, it's even more important to rigorously wash vegetables before you store them and before you prepare them for a meal.
Photos: Flicker user Microbe World, Creative Commons (header); Flickr user lola__lullaby, Creative Commons (body)_