Refrigerators
From the Cellar: What It's Like to Drink a 26-Year-Old Beer
Q: Can a beer age too long? A: Yes, and it's fascinating.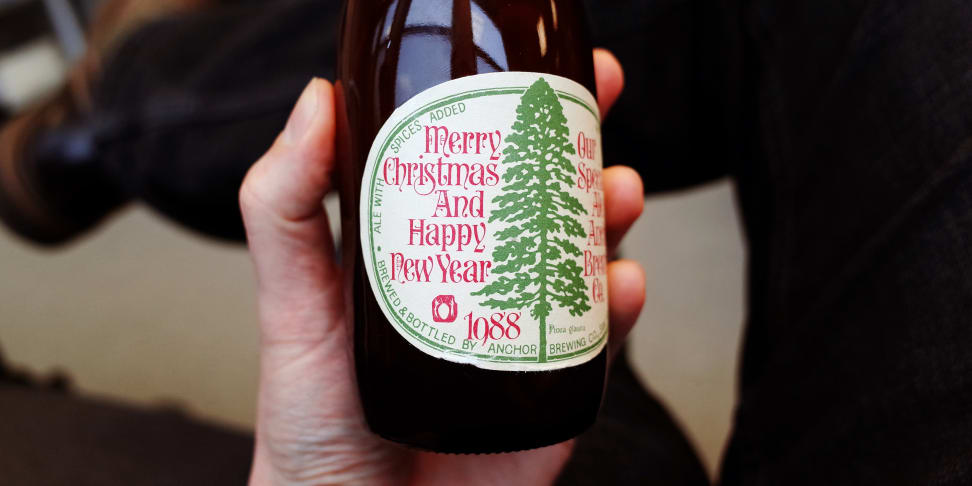 Credit:
"Merry Christmas and Happy New Year—1988."
Nope, that's not from a holiday card I found lodged behind a bookcase. It was actually printed on the label of a beer I had the privilege of tasting at a recent company party.
The 26-year-old bottle of Anchor Brewing Company's Christmas Ale is by far the oldest thing that's ever come in contact with my stomach, and I assume the same goes for the rest of the beer-loving crew who partook in the experience.
It's impossible not to think about what was happening in the world back when this beer was bottled. For one thing, yours truly was just shy of two years old. Ronald Reagan was president, and the Berlin Wall was still a symbol of the looming specter of communism. Oh, and a 16-bit gaming console called Sega Genesis had just hit stores.
Yeah, this thing was old. Maybe too old. But how did it taste?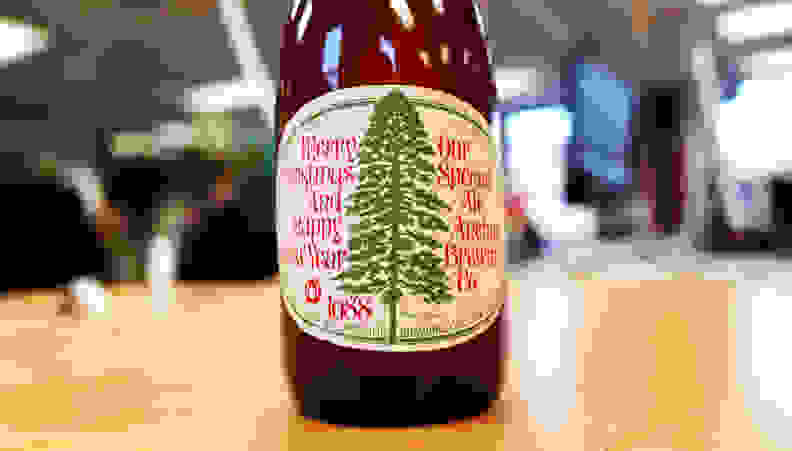 Well, not great, but not as awful as you might imagine. The flavor profile was complex, with dominant notes of soy sauce and raisins, along with a vinegary edge that reminded me of Worcestershire sauce. Pretty much all of the beer's bitterness had been washed away by the gradual breakdown of the hops, which allowed the residual malty sugars to shine through.
The chemical causes behind the taste transformation are are manifold, but on the whole, the beer was surprisingly drinkable—far better than I expected given the admittedly haphazard way it had been cellared. I probably wouldn't order it at a bar, but there's certainly something to say for the novelty of drinking a 26-year-old ale.
Later in the evening, we also tried out a 15-year-old barleywine from J.W. Lees.
Later in the evening, we also tried out a 15-year-old barleywine from J.W. Lees. It had also aged a little too long, but the highly fortified style held up better to the ravages of time. The taste? Big booze and raisins. Lots and lots of raisins.
Our biggest takeaway was that most beers won't stand up to extended aging as well as wine and whiskey. To get the most out of a particular brew's developing flavors, you need to age it properly and for an appropriate amount of time for the style and ABV. If you let it go too long, well... you'd better like raisins.
Cheers!
Related Video