Refrigerators
CDC to America: "Eat Your Vegetables"
"Whatever," responds nation that put a man on the moon.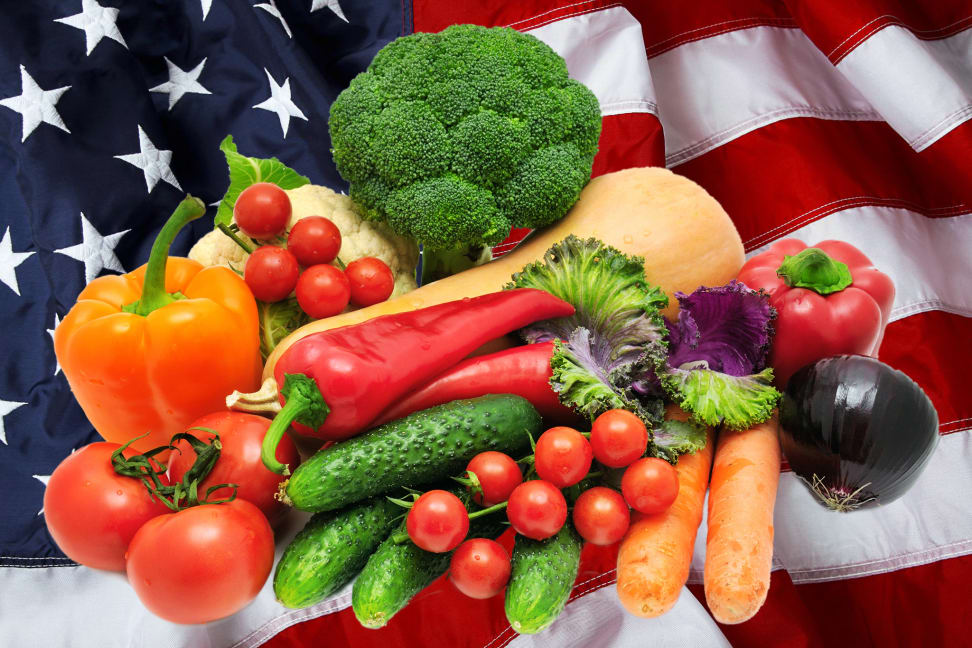 Credit:
Americans are not eating their fruits and vegetables, and the government is very upset about it.
According to a study published this month by the Centers for Disease Control and Prevention (CDC), as much as 80 percent of the population is not consuming the recommended amount of fruits and vegetables.
Not surprisingly, the situation is worse for veggies, which are just yuck. Some 87 percent of the 373,000 adults surveyed ate less than the recommended amount of veggies between 2007 and 2010. For fruit, that figure was 76 percent.
87 percent of adults ate less than the recommended amount of veggies between 2007 and 2010.
The study also surveyed regional diets, revealing low rates of fruit and veggie consumption across all 50 states.
California, as you may have guessed, consumes the most vegetables; 17.7 percent of the state's respondents met the CDC's criteria. The Golden State also enjoyed the highest intake of fruit (also at 17.7 percent). Meanwhile, only 5.5 percent of Mississippians ate enough veggies, and a mere 7.5 percent of Tennesseans consumed enough fruit.
In its report, the CDC recommends the U.S. "build consumer demand for fruits and vegetables through competitive pricing, placement, and promotion in child care, schools, grocery stores, communities, and worksites."
To some, that's bound to sound downright un-American. After all, since when did we let a bunch of chard-eating eggheads tell us what we can and can't eat? Why not ban apple pie and adopt the metric system while we're at it?
But if you're comfortable looking to the government for dietary guidance, here's what the CDC recommends: Adults who engage in 30 minutes of moderate physical activity a day should consume 1.5 to 2 cups of fruit, and 2 to 3 cups of vegetables. Sounds easy enough, right?
Related Video