Refrigerators
China Taps Melting Tibetan Glaciers for Bottled Water
Demand is high, but so are the environmental risks.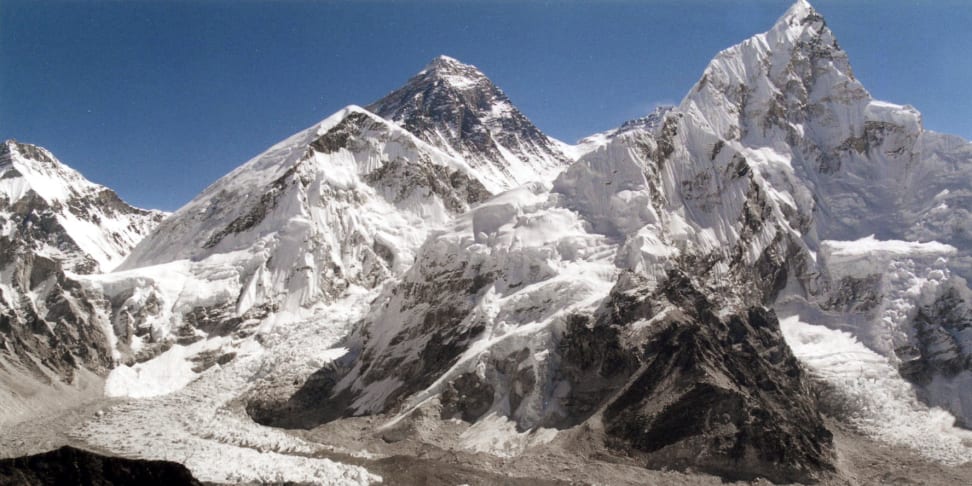 Credit: Flickr user "twiga_269"
The Himalayas are best known as the home of Mt. Everest, but they're also home to a growing bottled water industry. The Tibetan government recently opened up the Himalayan glaciers to business, and as of 2014, the officially autonomous region had issued water licenses to 28 Chinese companies.
According to a recent report titled, "Bottled Water in China: Boom or Bust?," China is the world's largest bottled water consumer, and a major producer as well.
Much of the demand stems from the country's pollution concerns and a growing desire for convenient, transportable H2O. So despite Tibet and China's rocky relationship, both sides agree that tapping the Himalayas to meet demand—and the economic growth that follows—will be beneficial for all.
But is there a downside to bottling up melting glaciers and selling it?
According to another report, letting freshwater from melting glaciers enter the world's oceans is problematic, but capturing that water and removing it entirely from the natural water cycle of the region may cause rivers to dry up. That's a big deal, as the area is the source of ten of Asia's major rivers, which in turn support its agricultural industry.
There's also the argument that demand for bottled water will drop in the very near future. The Chinese government started an ambitious 5-year plan in 2011, earmarking $112 billion to pay for upgrades to piping and filtration systems.
Securing safe public drinking water would eliminate the need for producing more bottled water, and with the end of the project so close at hand, some analysts believe it's not worthwhile to continue to exploit the Himalayas' natural resources.
Related Video