Refrigerators
Could a Google Science Fair Project Solve World Hunger?
Three Irish high school students took Google's top prize with a project that could create faster-growing, more bountiful crops.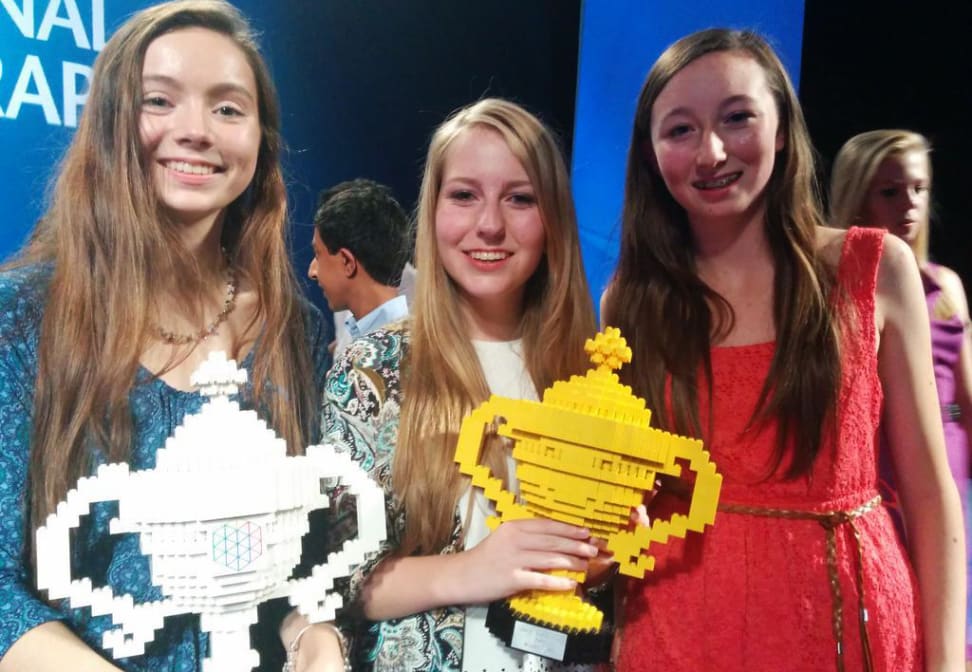 Credit:
Remember your school science fair? Chances are, it was a sea of baking soda volcanoes. But did you know that Google also hosts an online science fair open to high school students from around the world? Now in its fourth year, the event is probably a bit more sophisticated than what went down in your high school gym.
This year's Grand Prize winners, for example, may have come up with a viable solution for reducing world hunger.
Three girls from Kinsale, Ireland, investigated the effects of a particular type of bacteria on cereal crop germination. By treating wheat, oat, and barley seeds with naturally occurring Rhizobia bacteria, which is known to have a symbiotic relationship with legumes, the girls were able to increase germination and growth rates by as much as 50 percent. The bacteria even improved barley yields by as much as 74 percent.
The bacteria even improved barley yields by as much as 74 percent.
Perhaps equally impressive was how thorough the students were. Over the course of 11 months, they analyzed some 9,500 seed samples and recorded 120,000 manual measurements across 125 experimental sets. With that volume of data, their conclusions seem more than justified.
"These results have significant potential for increasing yields of food crops and reducing losses due to adverse weather conditions," the girls—Ciara Judge, Émer Hickey, and Sophie Healy-Thow—explained in their project summary. "They also offer opportunities for reducing the environmental footprint of agriculture by reducing fertilizer usage."
The young scientists are planning further investigation into the biomechanical mechanism that catalyzes seed growth.
The winners will receive a $50,000 scholarship, a visit to New Mexico's Virgin Galactic Spaceport, and a 10-day trip to the Galapagos Islands.
In addition to the notoriety, the winners will receive $50,000 in scholarship funding, a visit to the Virgin Galactic Spaceport in New Mexico, and a 10-day expedition to the Galapagos Islands—often referred to as "Darwin's living laboratory." The girls' school will also receive a $10,000 grant.
Really makes you wish you'd been a better science student, doesn't it?
Via: Mashable
Source: Google Science Fair