Refrigerators
Easy Sushi Lets You Roll Like a Pro
Preparing rice and obtaining decent fish, however, are still a challenge.

Credit:
Making sushi is a bit like learning English—it doesn't take much to figure out the basics, but to master it takes a lifetime.
That doesn't mean good sushi can't be made in the comfort of your own home, nor does it mean sushi preparation should be reserved for parties and special occasions—although the price, availability, and shelf life of fresh fish can prove a challenge no matter what your culinary skill level is.
Easy Sushi, which was unveiled at the International Home and Housewares Show in March, aims to solve one of the many burdens in the sushi making process. It replaces the standard bamboo rolling mat with a collapsible plastic tube and traction sheet, allowing for a tighter, more consistent roll.
All you do is place your ingredients on top of the plastic sheet, drop the whole thing into the cylindrical trough of the Easy Sushi, close the device, and pull the traction sheet. Like magic, the sushi is rolled into a tight, uniform roll.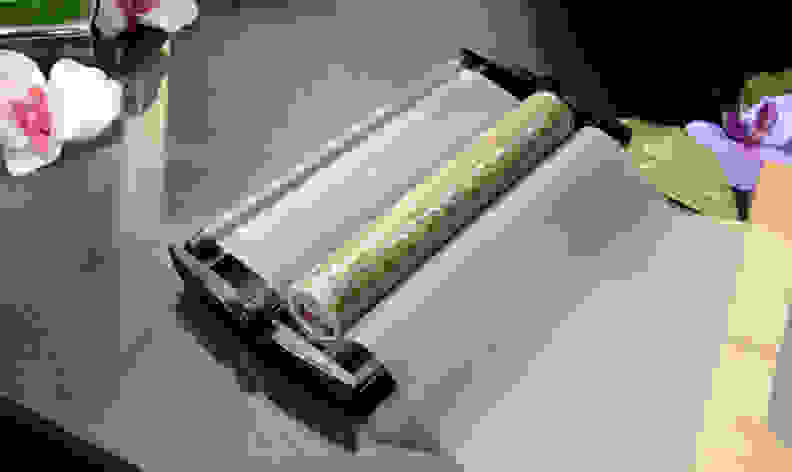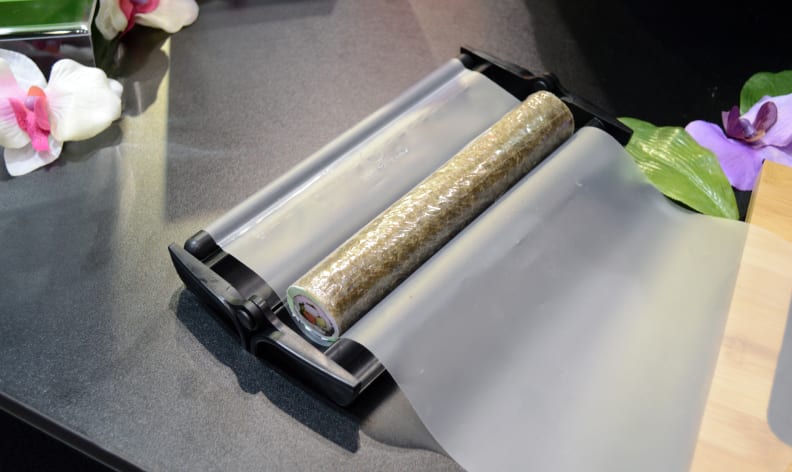 True, Easy Sushi is a ridiculously simple concept, and yes, it solves perhaps the least problematic aspect of making sushi... But we imagine it will appeal to folks who want to enjoy sushi pragmatically rather than traditionally. All the standard sushi ingredients—rice, nori, fish, veggies—are prepared the exact same way. The only difference is the rolling process, which is made easier and more consistent by the Easy Sushi's mold-like functionality.
Easy Sushi solves perhaps the least problematic aspect of making sushi.
Yes, there are probably purists out there who seethe at the very idea of this, but come on: Rolling sushi ain't exactly easy.
Streamlined sushi-rolling aside, the plastic unfortunately looks and feels a little cheap, and the idea of having to replace the traction sheet when it inevitably tears makes me think twice about shelling out for the Easy Sushi. If it manages to hold up, however, it's hard to imagine this thing functioning improperly, and the $34.95 retail price is more than fair.