Refrigerators
IKEA Goes Back to the Future With Vintage Collection
Hipsters, take note: It's time to get your Audrey Hepburn on.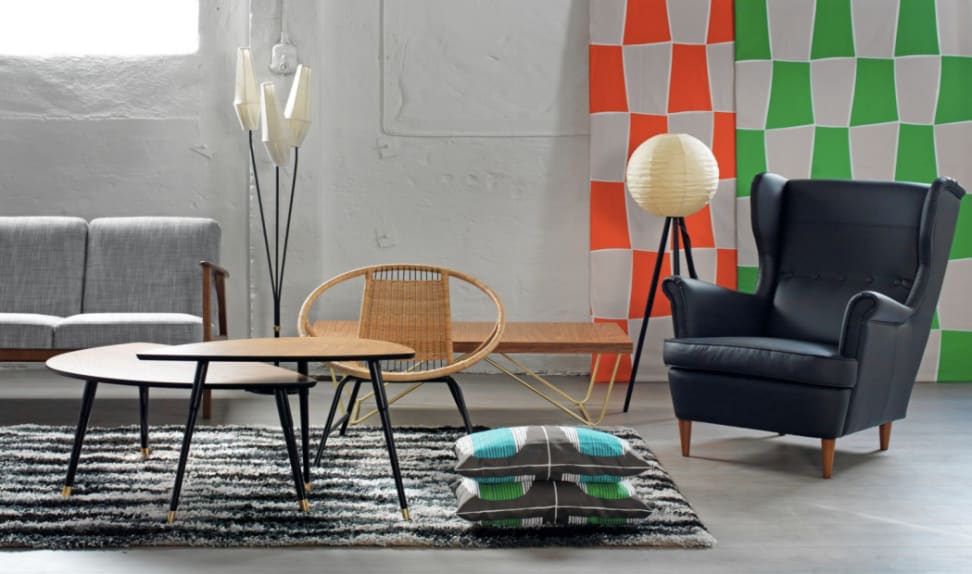 Credit:
There's no doubt that retro design, especially mid-century modernism, is totally in right now (and possibly forevermore). The only problem is that, unless there's a brand devoted specifically to the specific kind of retro item you're after, well-executed products can be hard to find—not to mention exorbitantly expensive.
Well, there's good news: Everyone's favorite disposable furniture outlet has a treasure-trove of stylish Swedish designs from the '50s, '60s, and '70s, and it's ready to put at least a few of them back into circulation.
Fifty years from now, you may look back and long for a vintage collection of 2010s IKEA designs.
Called ÅRGÅNG (Swedish for "year"), the collection includes 26 chairs, lamps, couches, tables, and pieces of kitchenware—most of which look like they were ripped straight out of 1950s catalogs. If you're a fan of vintage furniture design, you absolutely need to check out some of these pieces.
As for availability, they're only available in select locations and for a brief period. That means it will be quite difficult to procure even one. And as of this writing, the collection has only been advertised on Ikea's Swedish-language site. We sincerely hope they come to U.S. stores soon.
Who knows? Fifty years from now, you may look back at this era's designs and long for a vintage 2010s reissue collection. The funny thing is, contemporary design seems to incorporate a lot of themes from the '50s and '60s, anyway. Call it the Mad Men effect.
---
---