Refrigerators
Would You Try This 300-Year-Old Beer Recipe?
This 1700s brew provides a unique taste of colonial life.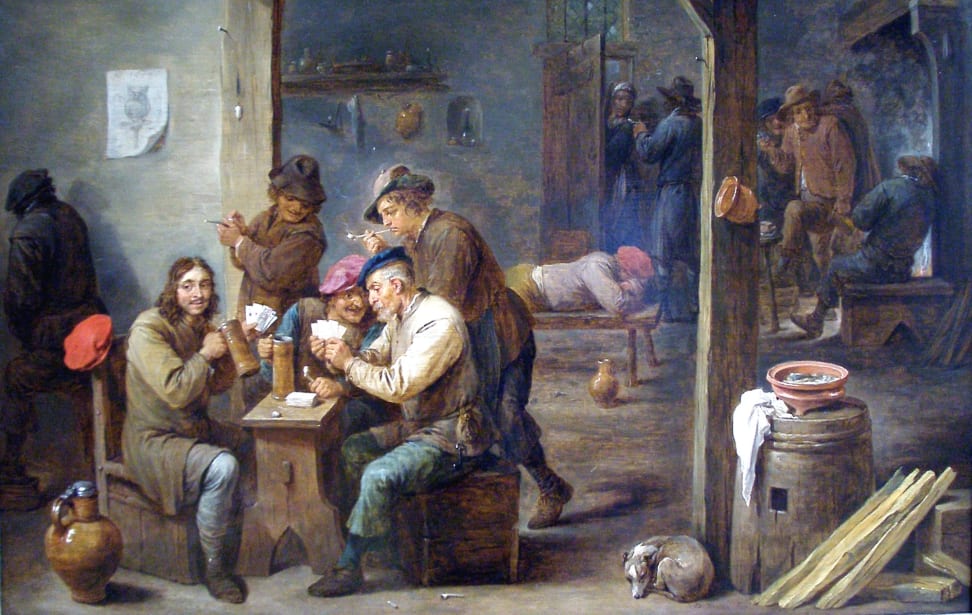 Credit:
It's widely known that many of the Founding Fathers were brewers. Some discerning historians have even unearthed recipes from George Washington and Thomas Jefferson.
Now a brewery in Richmond, Virginia, is set to tap an extremely limited batch of beer based on another, less... Presidential recipe from the 1700s. The recipe was provided to Ardent Craft Ales by the Virginia Historical Society, which has archived thousands of culinary and medical concoctions dating to the 18th century.
"Jane's Percimon Beer," as it's called, is made with American persimmons—an unusual ingredient by modern brewing standards. But according to the Associated Press, the fruit imparts a tangerine-like sweetness that's balanced by the spice of English Golding hops.
Jane's Percimon Beer clocks in at a meager 3 percent alcohol by volume.
The old recipe provides a glimpse into the culture of 18th century Virginia, where it was not uncommon for young children to drink such low-alcohol libations. Jane's Percimon Beer clocks in at a meager 3 percent alcohol by volume (ABV), and would likely have been preferable to the bacteria-infested well water of the day.
"In its collections the VHS has enormous numbers of recipes—including many for alcoholic beverages like beer and cider, which were staples in the diets of men, women, and children in seventeenth, eighteenth, and nineteenth century Virginia," Paul Levengood, president and CEO of the VHS, told Richmond.com.
Ardent plans to tap its tiny three-gallon batch of the old brew at an event next week, where 70 lucky Virginians will have the unique opportunity to taste a sample of the colonial beverage.
If you're enticed by the idea of 300-year-old beer, let me direct your attention to the activities of Delaware's Dogfish Head. One of the largest craft breweries on the East Coast, Dogfish Head spends a lot of its downtime researching and producing ancient beer recipes.
One of those beers, Midas Touch, is based on molecular evidence removed from a tomb in Turkey believed to have belonged to King Midas. The oldest recipe, Chateau Jiahu, was unearthed from a 9,000-year-old tomb in China, and goes a long way toward proving that beer is humanity's oldest alcoholic beverage.
Via: Associated Press
Up next