When it comes to large appliances, most stores offer similar discounts on a similar selection of products—so it doesn't always pay to shop around.
However, for Labor Day weekend, we found some incentives at Best Buy that might make it worthwhile to talk to someone in a blue shirt—or skip the crowds and shop online.
Get a $400 gift card
For instance, if you spend $4,000 or more on three or more major appliances through Monday—not a hard thing to do if you're renovating a kitchen—you get a $400 Best Buy gift card that you can spend on anything else in the store.
Although the fine print says the deal "excludes LG, Samsung, Frigidaire, Electrolux, Whirlpool, Maytag, KitchenAid, Amana, Bosch and GE brands"—every major appliance brand that Best Buy carries—the deal worked when we put it in our shopping cart.
Free freezer, anyone?
Even better: If you spend $2,000 or more on three or more appliances, you can get a free 5.0 cu. ft. chest freezer, which is a $169 value. It's possible to layer these two promotions to get the $400 gift card and the free freezer.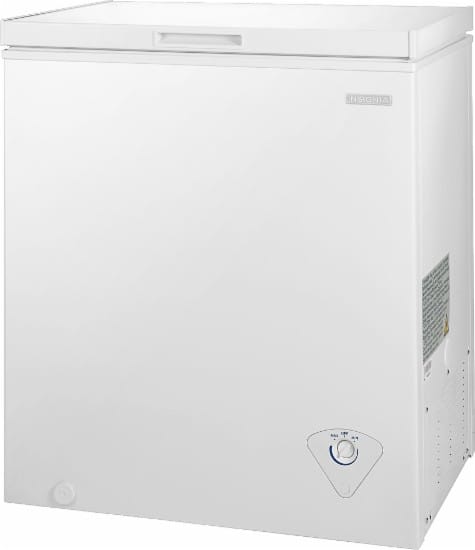 And, after reading the fine print, it appears to be possible to also add on manufacturer incentives, like Bosch's 10% rebate on select appliance packages. On a hypothetical $5,000 Bosch kitchen package, you'd get a total of nearly $1,200 in savings and free products and services.
Dishwasher discounts
Even if you're not renovating your whole kitchen, Best Buy is also offering free installation on all Bosch and KitchenAid dishwashers. Free delivery is pretty standard these days, but dishwasher installation can run about $140.
One catch: You have to buy new hoses and parts from Best Buy for the installation, which runs $29.99. And if your kitchen has a non-standard setup or isn't up to code, you'll have to pay the difference.
Still, Bosch and KitchenAid products tend not to go on deep discount. That means free installation might be the best deal you can get.
They're also good products. Our dishwasher reviewers rank Bosch machines very highly, largely thanks to good cleaning and drying, quiet operation, and sturdy build quality. Modern KitchenAid dishwashers have neat features like ball-bearing racks and even windows.
Our pick is the Bosch 500 Series dishwasher, which is available at Best Buy for $854 with a bar handle. That's about $5 more than other retailers—but the free installation will save you money.