Robot Vacuums
How to clean your robot vacuum
Only a clean robot can keep a clean house.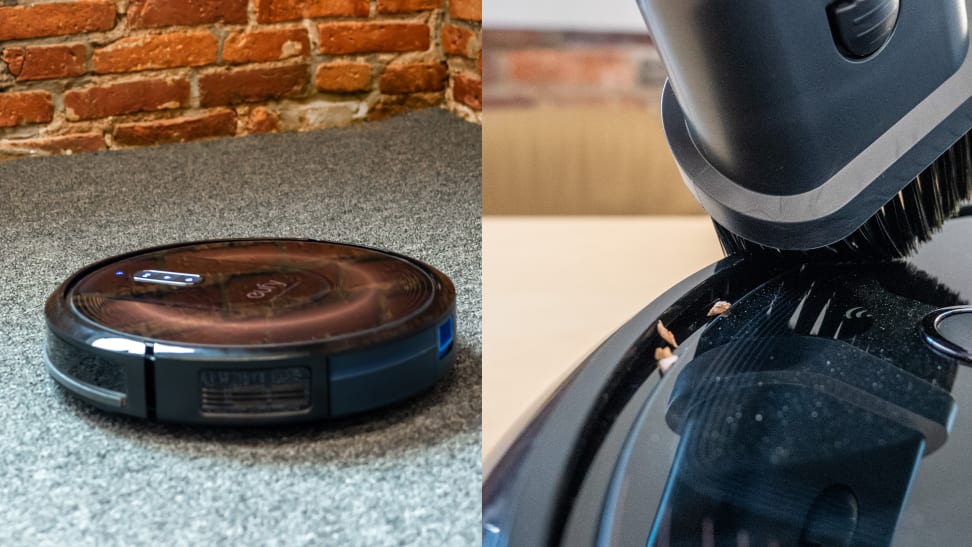 Credit: Reviewed / Jonathan Chan
When you get a robot vacuum for the first time, it's exciting. These automated floor cleaners have come such a long way over the years that they seem like they're just a step removed from Rosie the Robot. Our favorite robot vacuum, the iRobot Roomba i7+, can even empty itself! However, after a few months, you might notice that your robot vacuum getting a little dingy.
Just like how you need to clean your dishwasher to keep it in tiptop shape, you've got to clean your robot vacuum to keep it running efficiently every six months or so. But it doesn't have to be a huge ordeal if you follow these simple steps.
How to clean your robot vacuum
1. Wipe down the outside with a microfiber cloth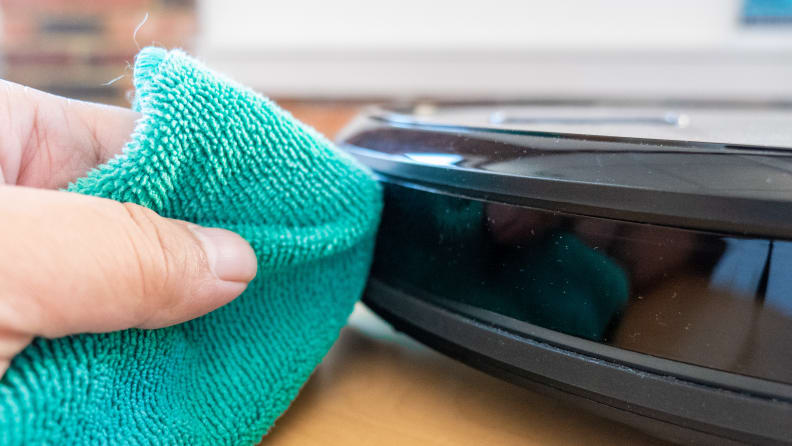 Pay special attention to any sensors, including the ones on the bottom. If the sensors get too dusty, the robot might bump into walls, fall down the stairs, or even stop working altogether.
2. Brush the bumper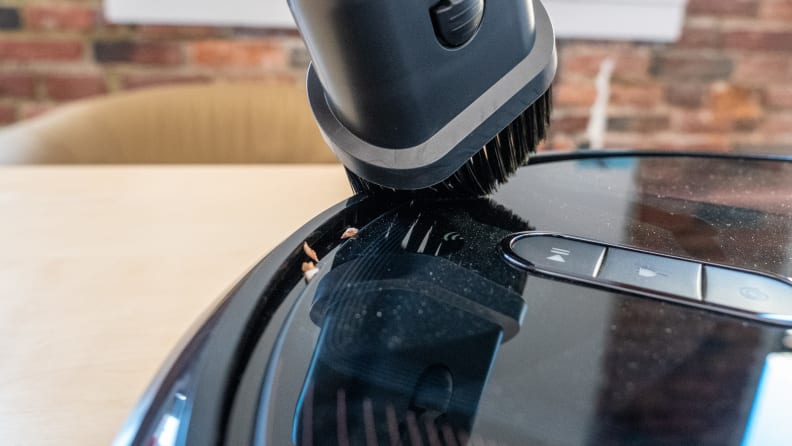 Your robot vacuum probably came with a little brush, perhaps located inside your robot where the dust bin is. If you can't find it, a toothbrush or a dusting brush from a full-sized vacuum will work just as well. Use the brush to get out any dust or debris caught in the space between the bumper and the main body of the robot vacuum.
When debris gets caught in there, it can prevent the normal spring action, which can cause a robot vacuum to ram into furniture.
3. Clean out the bin
Aside from emptying your dust bin after a cycle, you may want to run a cloth on the inside of the bin to get any leftover dust and debris.
4. Replace the filter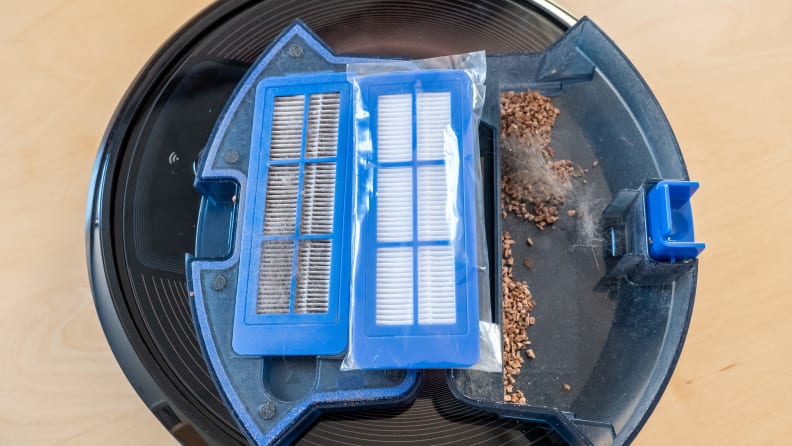 Just like with a full-sized vacuum, when the filter gets clogged, the unit loses suction power. Most robot vacuums come with a replacement filter that you can pop right in or you can order more online. However, as a stop-gap measure, you can also just wipe down the filter.
5. Clean or replace the brushes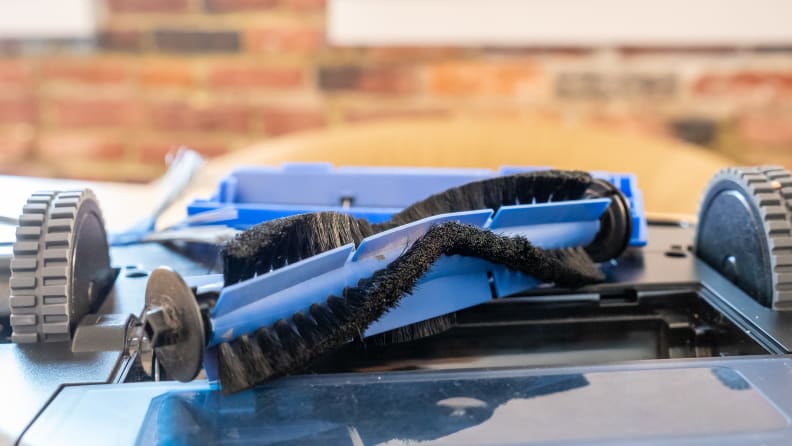 Did you know that you can remove the brush roll out of most robot vacuums? See for yourself because it's important to clean it once in a while to get rid of wound-up hair and debris. If the side brushes are frayed, it's time to replace them; extra side brushes are often included in the box.
What if cleaning is not enough?
If you follow all these steps and your robot vacuum is still bumping into walls too harshly, or isn't picking up dirt like it used to, that is a sign there may be something wrong with the unit. Now is the time to call in that warranty and tech support. Poor suction can mean the battery is no longer charging properly or the motor is damaged. In situations where a quick parts swap isn't enough, most of the time it's more cost-effective to simply buy a new robot vacuum.
The product experts at Reviewed have all your shopping needs covered. Follow Reviewed on Facebook, Twitter, and Instagram for the latest deals, product reviews, and more.
Prices were accurate at the time this article was published but may change over time.